UPS N' DOWNS in Sarnia, Ontario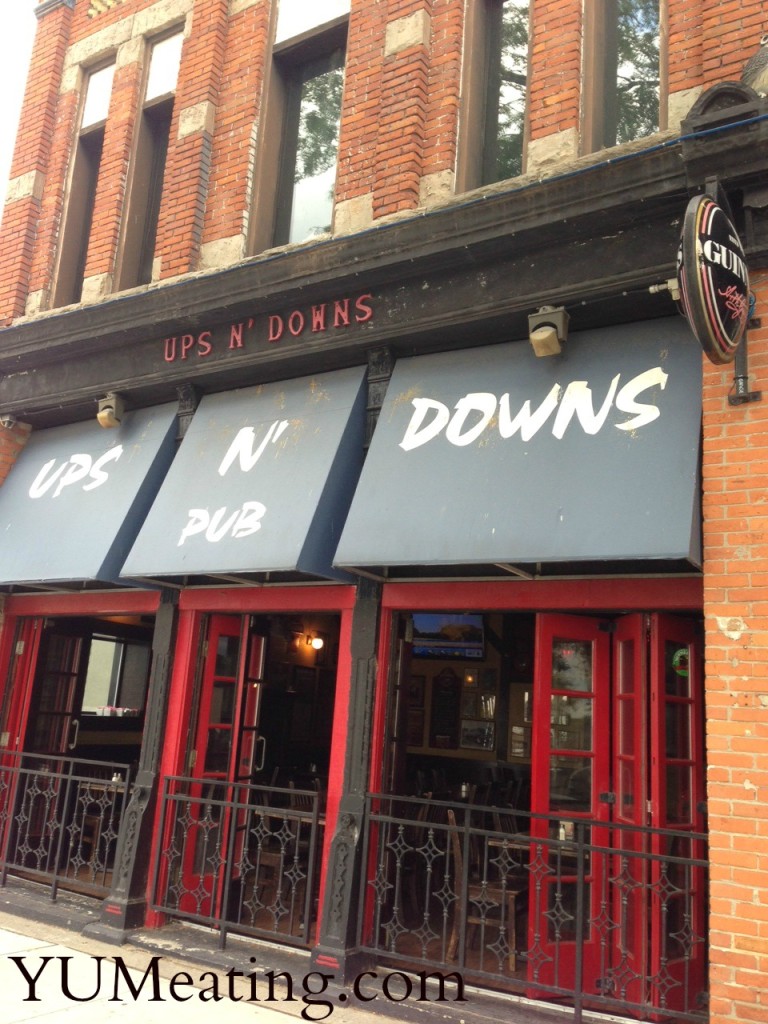 This is the last (almost) restaurant review from our quick trip to Niagara Falls. We left Michigan, stopped in London for some Bangers N Mash, did some sight-seeing and eating in Niagara Falls. We  drove there, hung out and drove back all in 3 days. On the way back we stopped in Sarnia. We stopped at a place called The British Shop after the advice of my husbands dad and wife. Sadly we learned too late that they stopped serving food at 3 p.m.  My in-laws rave about this little shop all the time. So we'll have to make it a point to go back very soon. Thankfully Sarnia is only a couple of hours drive from our place so that is very doable.  The owner of the shop knew my in-laws by name and description. She was very sad she could not feed us but was more than happy to point us in the direction of another place called UPS N' DOWNS, which was another place my in-laws had suggested.
UPS N' DOWNS was right on the water. I love anything that is right on the water so I was a very happy girl. Our server, Jennifer *JEN*(she deserves a shout out because she ROCKED! I  mean, ROCKED. I am just sad to say that the day we were there was her last day. But I do wish her good luck on her future projects. She was just an amazing girl with such a wonderful personality and I know she is going to do amazing things with her life.  More on her in a bit.)
Here is us on the water!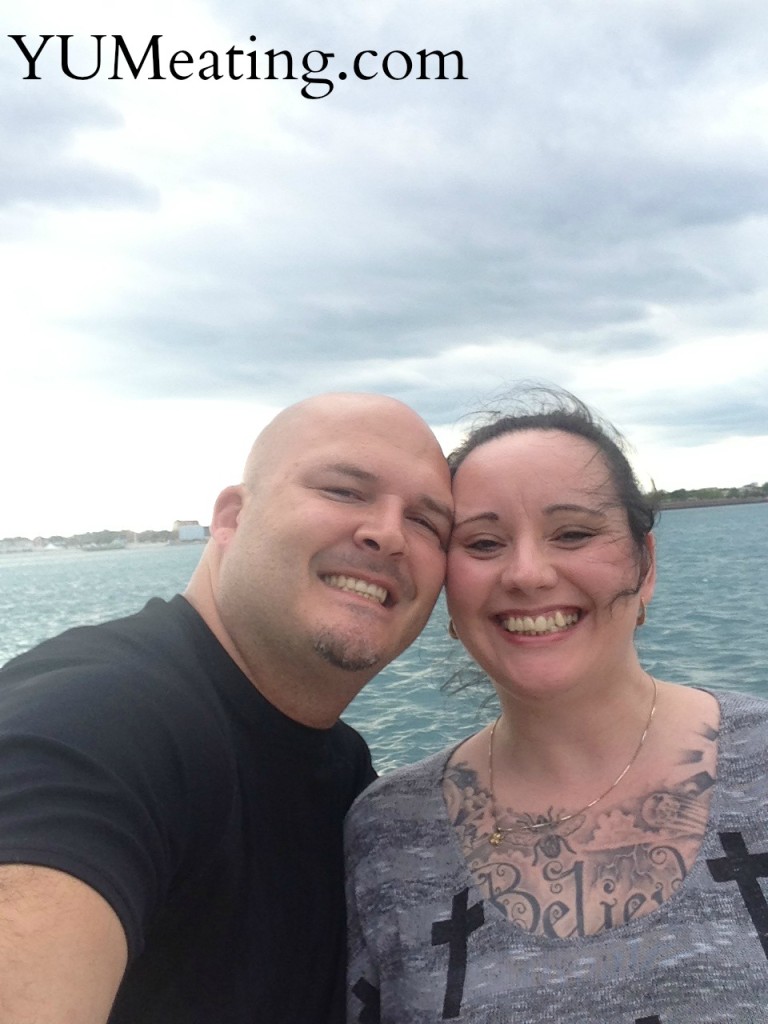 They do have quite a bit of British cuisine, but they have a lot of other goodies, too. Check out their Facebook and their website for more nifty information.
And look – they still have payphones!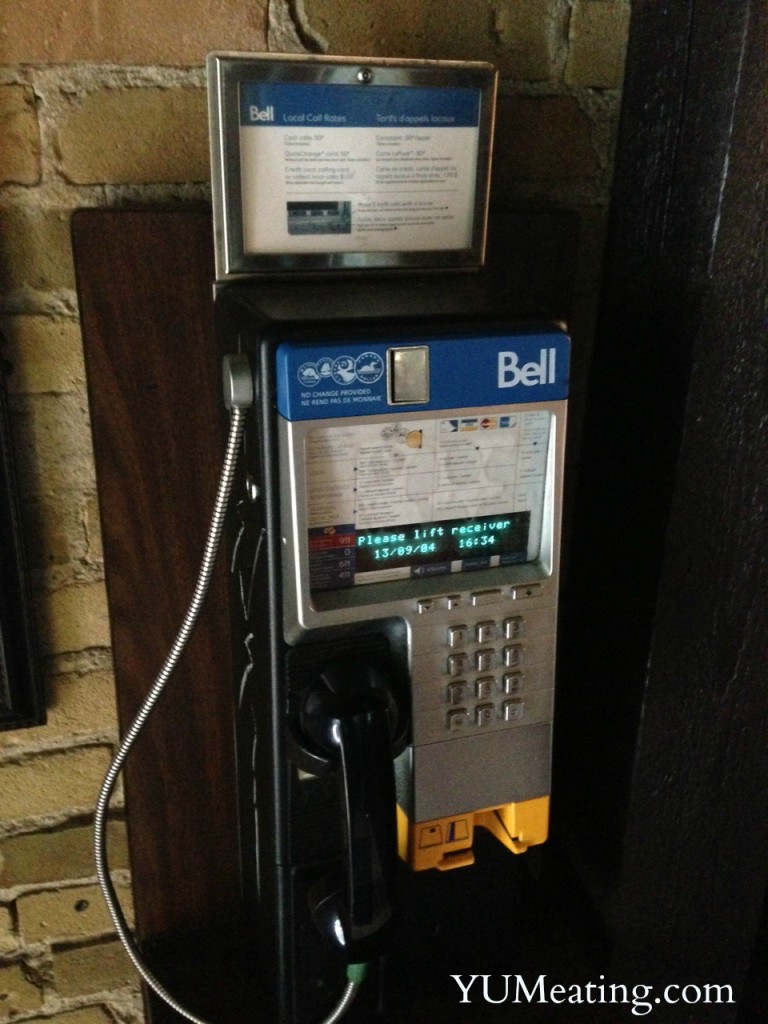 Ok. I know you are here for the food. My husband did not break from tradition. He ordered Shepherd's Pie, again. He ordered that on our way to Niagara Falls when we stopped in London at the Waltzing Weasel. I'm glad he ordered it though. Not to disrespect the Weasel (Hey, I love Pauly Shore!) but UPS Shepherd's Pie had a different flavor and the portion was a little larger. The flavor was much more robust and I enjoyed it a great deal more.  I prefer my Shepherd's Pie with seasoning and cheese – just the way UPS N' DOWNS prepared it.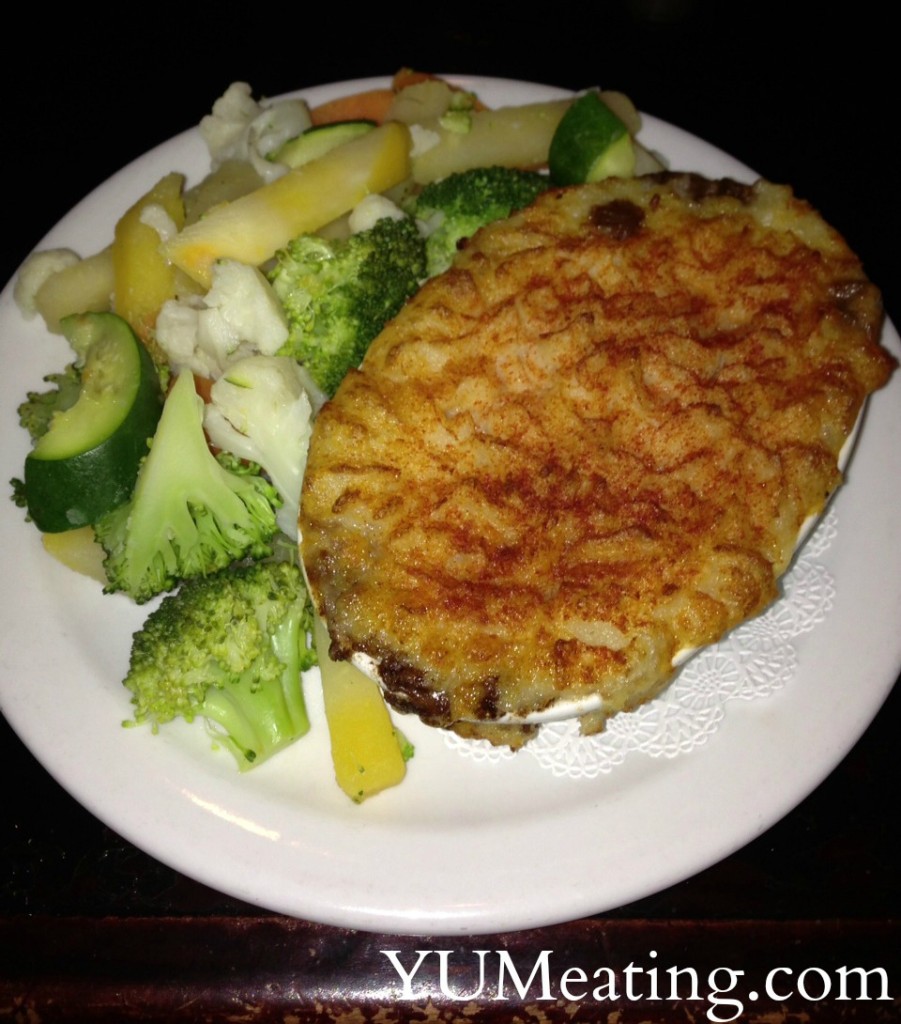 The Waltzing Weasel does get props for their mixture of meat because UPS only uses minced beef, but the perfectly whipped potatoes with seasoning and cheese with rich gravy blew my husband (and me, the taste tester) away.  It was served with a heaping portion of mixed vegetables which he promptly traded for a side salad.
I almost ordered the Steak & Kidney Pie. Then I wanted Cornish Pasties. Once Jen told us that they had a special not listed on the menu – Scottish Pie's – I knew I had to have these little dreams. If you've never had a Scott's Pie you are missing out. I don't make a habit out of eating them because they are not super-duper healthy and because they are made out of lamb.  I just have a hard time eating the lambsy divey. Sorry, folks.  Since we don't get to eat a lot of heritage cuisine, we do when we can.
Scott's Pie it is.
And look at how pretty they are.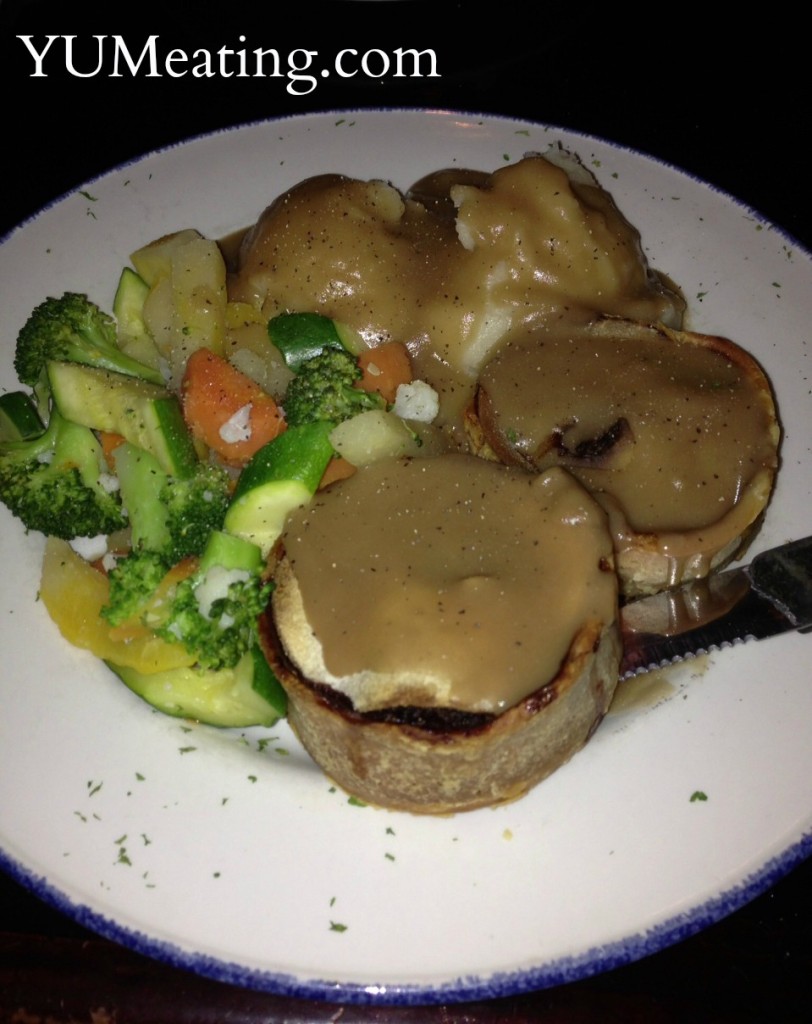 I ate every bite of my mixed vegetables. Love the super large chunky cuts. I added a bit of butter, salt, pepper, and I was good to go. I had two cute little Scott's Pie's covered in gravy with two heaping scoops of mashed potatoes. The pies had a nice flakey crust. I felt as if my grandma (or my great-grandma) had just rolled out the dough for these right before I got there. It was nice and light, flakey. So warm, buttery. So good in my belly. But I could not eat the second pie or much of the potatoes. So, my husband gladly cleaned my plate.
Jen made our meal that much more fun. She was a pure delight to converse with. She told us at one point we were some of the "smartest Americans" she had met. We spent a lot of time discussing a bit of politics, the Queen, Will and Kate, baby George, and my dear favorite, Princess Diana.
UPS N' DOWNS was the perfect ending to our three-day adventure. I could not of asked for a better ending to our super short vacation.
Thankfully Sarnia is a short drive from our house because I plan to visit there again very soon.
Maybe with a whole lot of wishing – we'll move to Port Huron and Sarnia will be a short drive over the bridge.