The Epic 'Traveling by Train Across the US' Adventure [photos]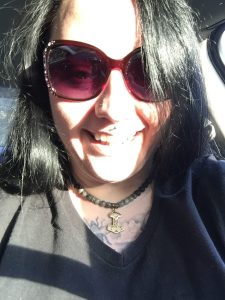 I know, some of you probably think I am crazy wanting to travel across the United States by train. Who does that? Travels from one state 2500 miles across the states to another? That's 3 days traveling on a trains folks.
But, there were reasons why I wanted to take this epic trip and I have zero regrets about it.
I wanted to travel by train.
There was someone in WA I wanted to meet and hang out with.
There was someone in MT that was coming to WA I couldn't wait to see.
There was someone in CA I was flying out to see after WA that I couldn't wait to see.
I wanted to cross the country.
I wanted self-discovery.
I wanted to step outside my comfort zone.
For once, I wanted to do something for me.
I wanted to finally be able to take a real vacation.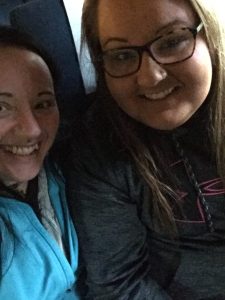 The day before I took the 3 hr drive from my house down to Sammi's and spent the night. She is close to the MI / IN border so we decided to save a few hundred dollars by taking the early morning train out of South Bend, IN to Chicago, IL.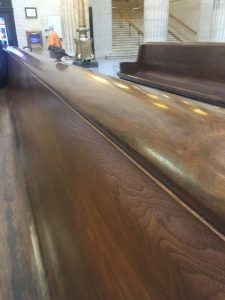 Day One: We left supa dupa early in the morning. Her grandpa was kind enough to pick us up and take us the hour drive to South Bend. He wanted to make sure we got there in time, so we did. Over an hour before our train was to  leave the station. We were the only one's there for the longest time.
We boarded that train, not knowing what to expect. Two girls who had never done such travels before had. no. idea.
The trip from South Bend to Chicago was about 2 hours. Just enough time for us to get comfy and shout out a few oooh and aahhs from the view. Or, something like that.
We landed in Chicago, safe and sound, for our 5 hour layover.
We knew we were going to be on the train for quite some time. We also knew the food on the train was expensive. We did not prepay for meals. There was a dinner service and there was also a snack car. We had options. But, we are also broke bitches and were on a mission to spend as little as possible. So, we packed almonds, beef jerky, trail mixes, fruit snacks, and some other mindless munchies.
Because we had left for South Bend so early, we really didn't have much of a breakfast, so by the time we landed in Chicago we had some pretty gnarly hunger.
We walked around Union Station trying to find some snacks. No such luck, unless you paid for food with your ticket. We kept seeing people walking around with food so we knew some had to exist close by.
Where were these people getting this food????? I must know.
We roamed. We roamed some more.
No luck.
We were doomed to starve to death while we waited for our train.
And then………..
then it happened.
People started to come from around a corner. A corner which led down a ramp, through a door, right smack dab in the middle of downtown Chicago.
Imagine this: Two girls, backpacks on, pulling their 1 carry on sized luggage behind them trying to hunt down food in the middle of an overly congested downtown area.
'cause, that happened.
We were travelers. We were going places.
We managed to roll our way into a coffee shop and then a sandwich shop. Once we had our foods we rolled our way right back to the train station where we sat and ate while waiting to be called for boarding.
And that happened.
I swear they herded us like cattle. It was quite the sight.
We got on. We sat down. We got comfy. The train kept rolling forward.
Sleep was hard to come by that night.
All the faces. The excitement. The conversations. The views out the windows.
If I managed to catch a few winks, I had no idea.
Day Two: Coffee. Someone give me real coffee please.
Let me remind you, there are no showers on trains unless you are in the deluxe family sleeper cars. And even those really aren't a 'shower.'
Baby wipes, layered clothing, extra undies, toothbrush, and deodorant become your best friend.
And forget about doing a whole in of cleaning up in the bathrooms. They are frigging tiny. Tiny is even too good of a word.
We sat. We talked. We looked out the window. We met our fellow travelers. We had become BFF with our car conductor. We heard stories. We shared a few of our own.
We experienced.
I LIVED.
Let me tell you something, there is only so much you can do on a train. Sure, there are snack cars and observation decks. Sure, you can pay extra to eat in the dining cars. Sure, you can buy meals and have them delivered to your seat. Sure, you can get off when the train stops and stretch your legs. Sure, you can pack books, magazines, Mad Libs, and your electronic devices. But you better download Netflix movies to your device because when you are heading in and out of mountains, your service is going to poof. WiFi? Forget about it.
By the time the night rolled in, I was getting antsy and in desperate need of a shower.
I will say this, if you're going to travel across the country by train, make sure you don't have personal space issues with your travel partner. 😉 You only get so much room to lean back and sleep in.
Day Three: We rolled into Seattle, WA not so bright-eyed and bushy-tailed, but we made it.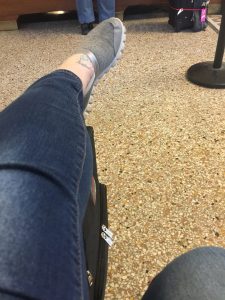 Would I do it all over again? You bet.
Would I do anything different? Oh, yes. But that's a whole other post.
Did you read why I decided to take the cross-country train trip in the first place? You should.
And now you need to head over to see all the photos and stuffs that happened while we were in Seattle!