Smiles and Shenanigans in Cedarville, MI {The Weekend Edition}
Saturday
I tell you what, there is nothing more amazing than sitting on the deck, water in front of you, coffee in your hands, and watching the sun rise. Beautiful. Breathtaking. Serene. And completely inspirational. All I wanted to do was spend my day sitting on that deck, sun in my face, gentle water breeze, and do absolutely nothing. I am so thankful I decided to take a chance and push through everything and drive to the UP with Kelly and Js mom. Our Friday drive and night was pretty interesting. (Hello 'Blue Man!')
Js mom wanted to get the house ready for the first set of renters. She spent a lot of time pulling weeds, cleaning house, and sipping wine. From time to time Kelly would help her. I did help with some cooking and cleaning up afterwords; but when I tell you my butt rarely moved from that deck, I am telling you the truth.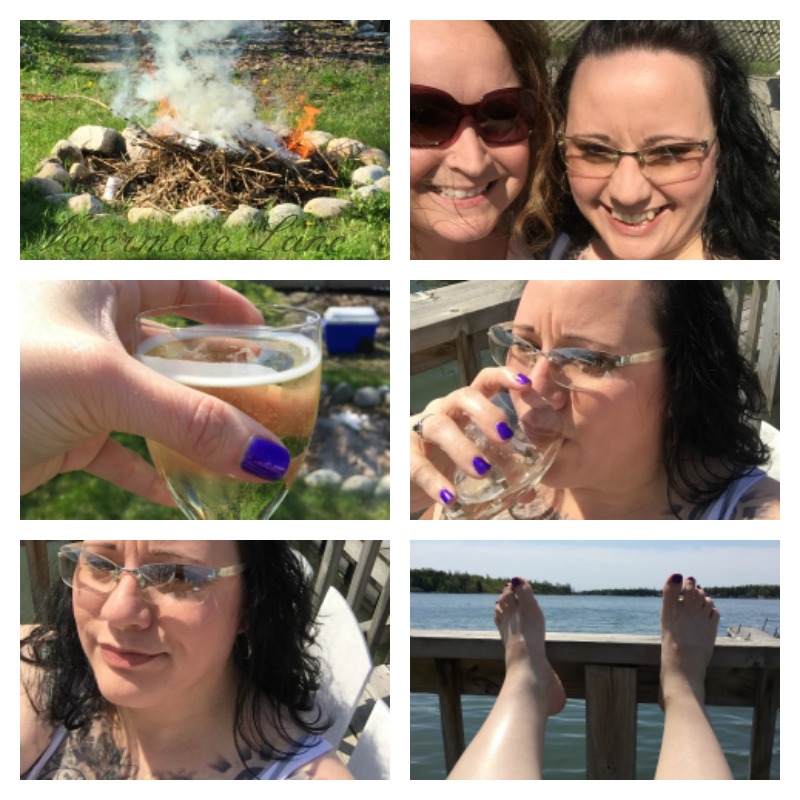 There was the time we ran to the store for a few food things.
I cooked! It felt good to be back in a kitchen again.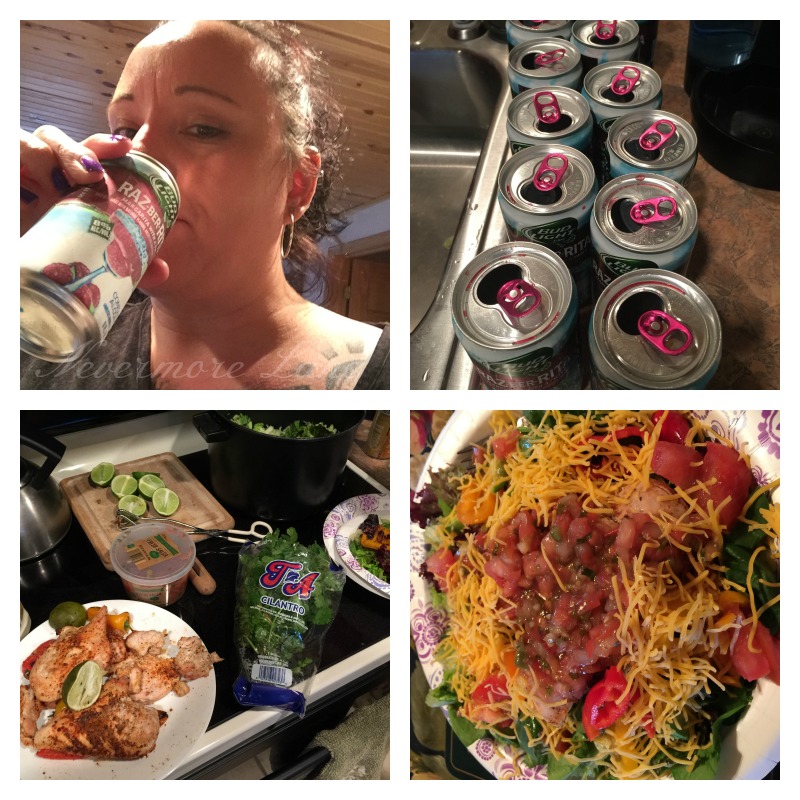 There was the time we went back to town to the grocery store for ice cream and more booze.
Then, there was the time we took off for the Native American cemetery in Hessel, Michigan.
Other than that, my butt was in the chair on the deck all day. J said I needed to get away and recharge, I listened 😉
With a place like this, why would you want to be anywhere else?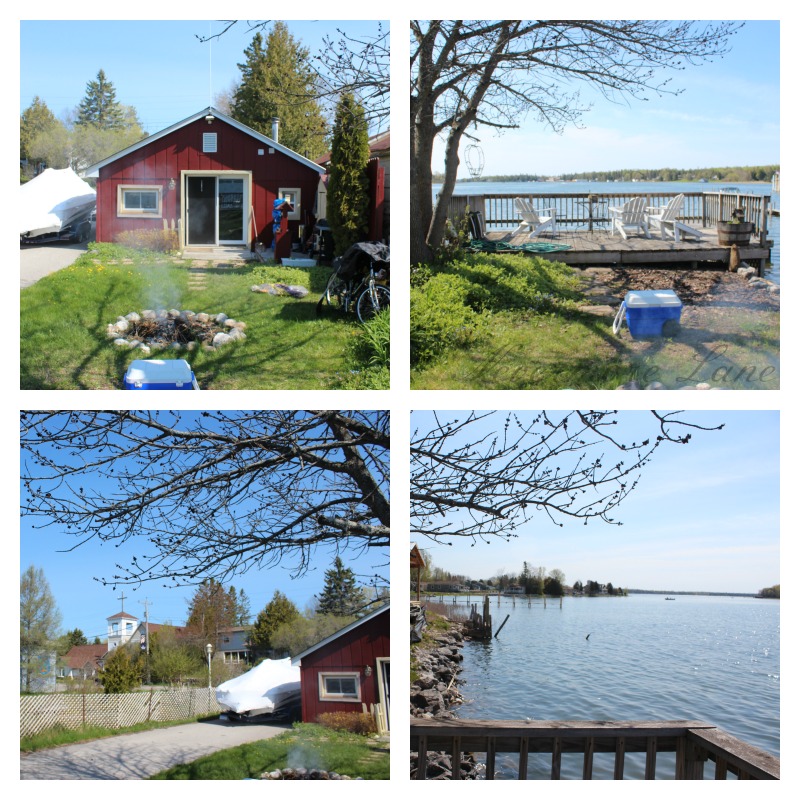 Sunday
Not too much went on Sunday. I spent more time sitting on the deck. Wishing I could stay another day or two, but Js mom had to get back to work. I knew I had to do the same.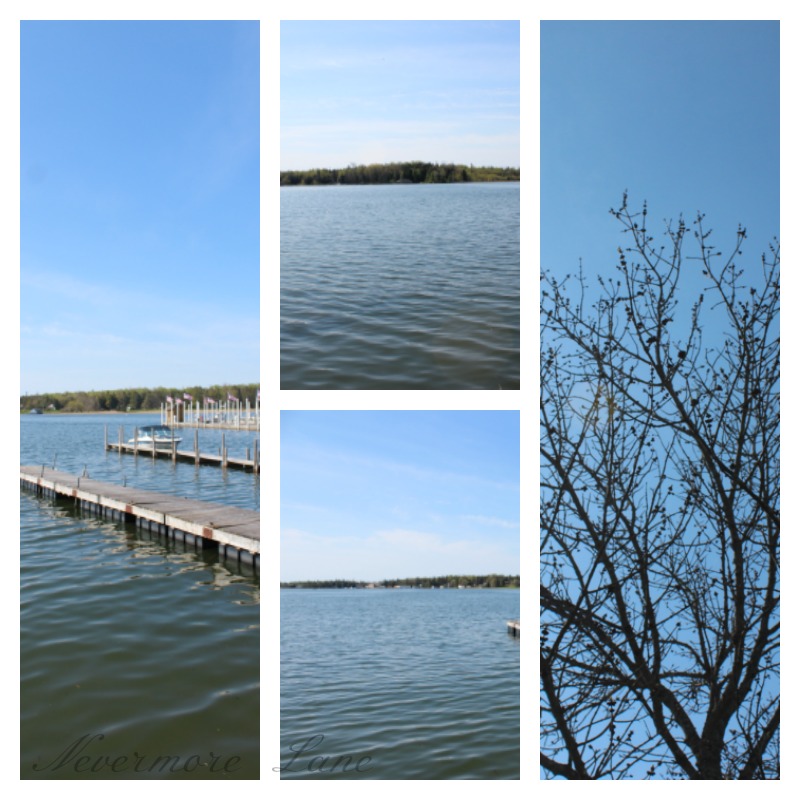 I was thrilled that I was inspired to do a little bit of writing. I can't tell you how great that felt.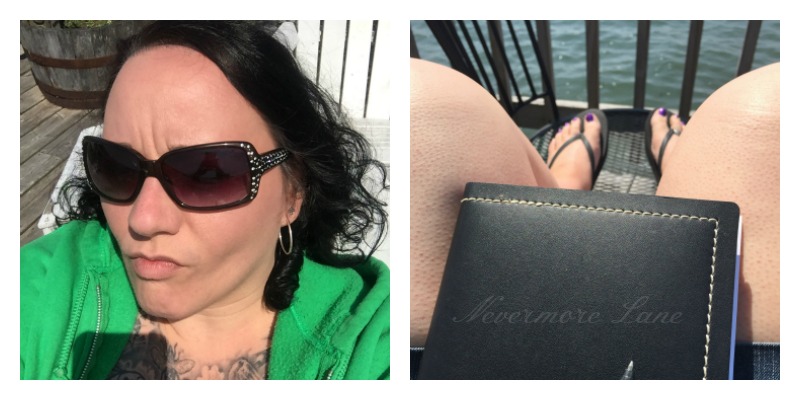 On the way back I battled my fear of bridges.  GO ME!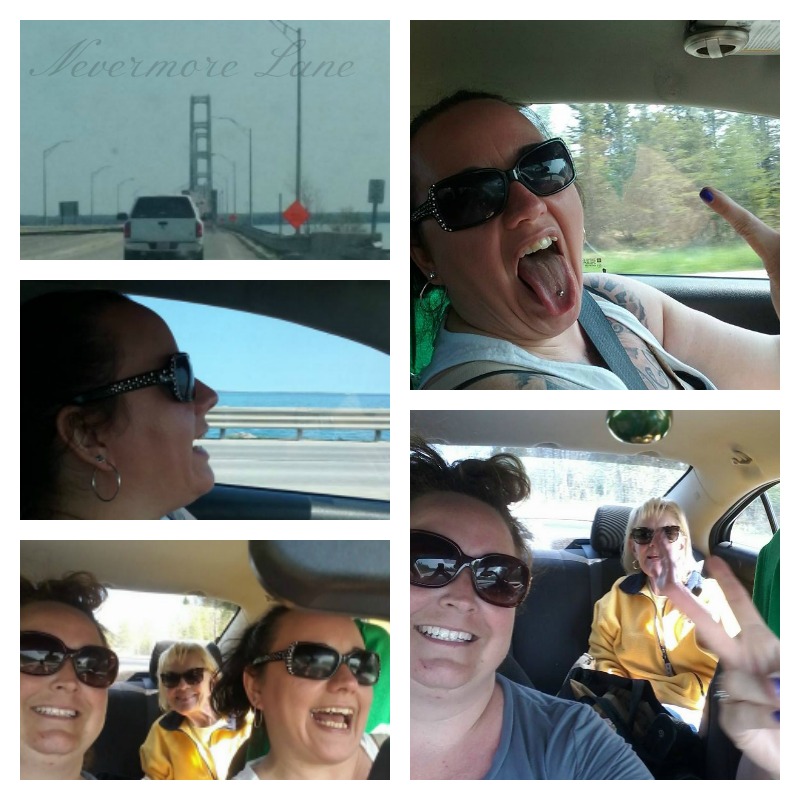 Best weekend I've had in a long time. I'm thankful for the random stranger who took a chance on a new friendship. I'm thankful for new friends and old ones who keep inspiring me day after day to continue on my life-changing journey.
This new path, while scary, has been an amazing adventure.
Life. It's not where I want to be, but I am further along in my new journey than I was a few months ago. 
You'll be seeing more of me in Cedarville later this summer as I am fairly certain I will be spending quite a bit of time up there as a renter!
Sometimes you just have to drive over bridges, venture to new places, and stare into the water to be reminded of what you're working towards.
Miss the previous parts?
Part one – When Push Comes to Shove You Go UP
Part two – Smiles and Shenanigans in Cedarville, MI { Night One – Cattails Cove}
Part four – Old Mission Indian Cemetery – Hessel, MI