Cast Iron Skillet 'Canadian Heat' Steak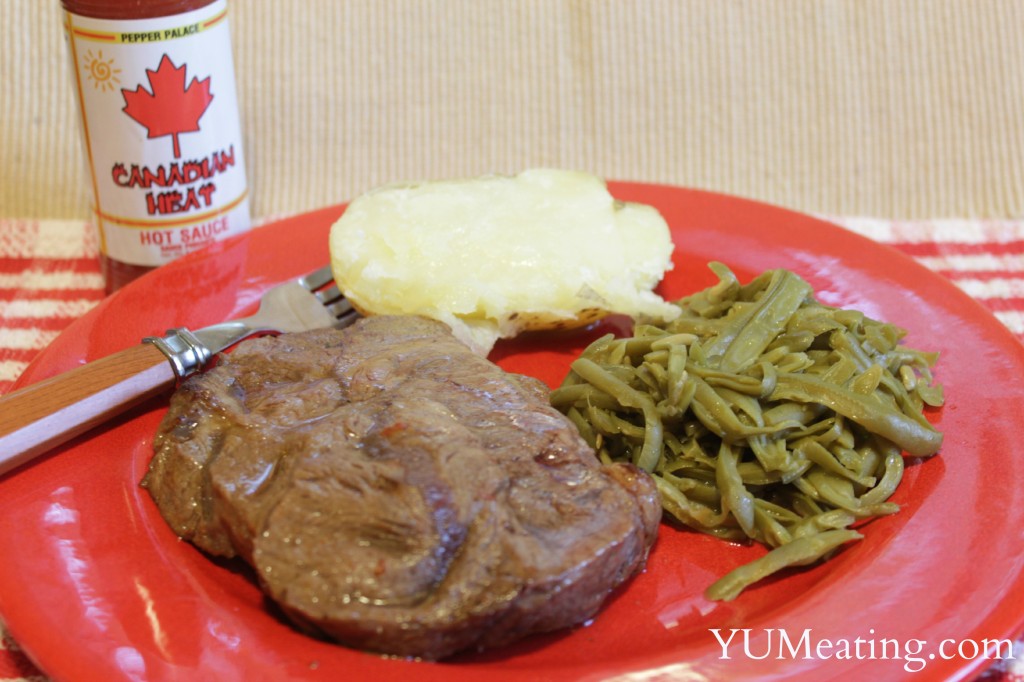 After our recent trip to Niagara Falls and visiting the Pepper Palace I couldn't wait to get home and start creating some dishes to use the 'Canadian Heat' hot sauce on. The minute we got home I took some steaks out of the freezer. I do cook a lot of steak in cast iron skillet pans, but I generally don't eat a lot of the steak. I take a few bits and give the rest to my husband. I'm just not a huge steak eater.
This is blade steak.  Not the best cut of meat, but it was on sale and when you broil it with some lemon juice and Worcestershire sauce it actually turns out pretty tasty.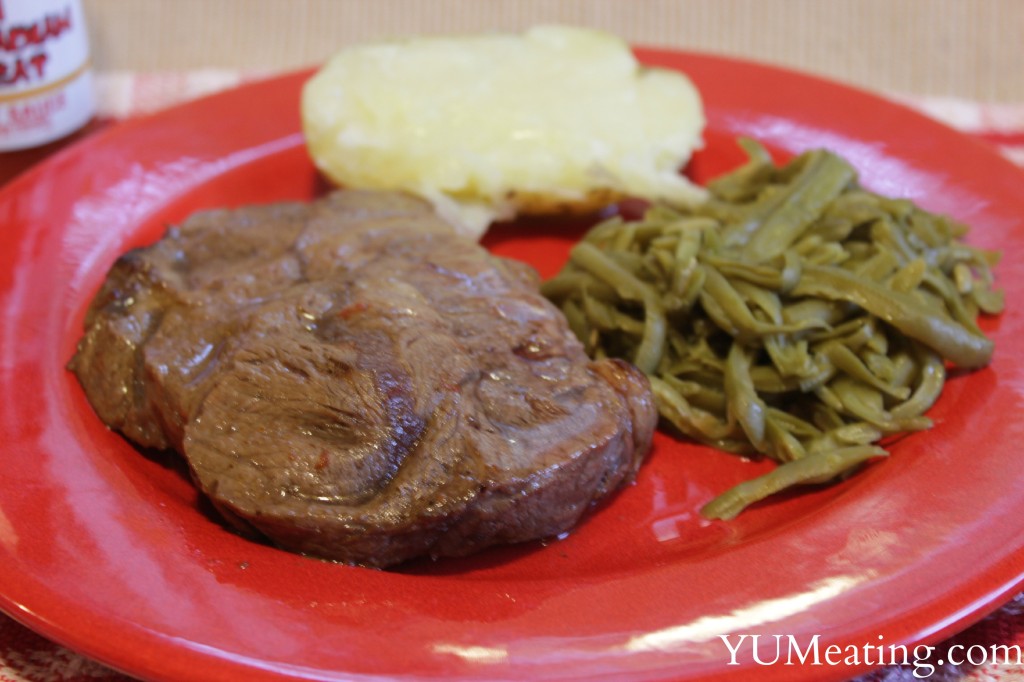 I coated the bottom of my cast iron skillet with some chipotle pepper olive oil. Then I added two steaks.
I then squirted a bit of lemon juiced, drizzled some Worcestershire sauce , salt, pepper, and added the Canadian Heat hot sauce.  Frank's Red Hot is a staple item in our house. This has a different flavor. How much hot sauce a person adds is going to be determined based on their own personal preference.
I cooked in the oven on broil until the steaks were medium-well. The "Pepper Palace" post has photographs of the steaks in the oven.
I added some green beans and baked potatoes. This was our first home-cooked meal in days.
I'm working on a spicy meatloaf recipe as I type this out. I'm crossing my fingers and I hope it turns out. I have a hit-and-miss issue with meatloaf. I'm hoping this one is a hit. I'll have to make it during the week because kiddo's temperature control is off and she doesn't eat spicy foods so I can't kick up the heat on the weekends.
What is your favorite hot sauce? How about your favorite spicy dish?