The Great Viking Conquest Race and Hoka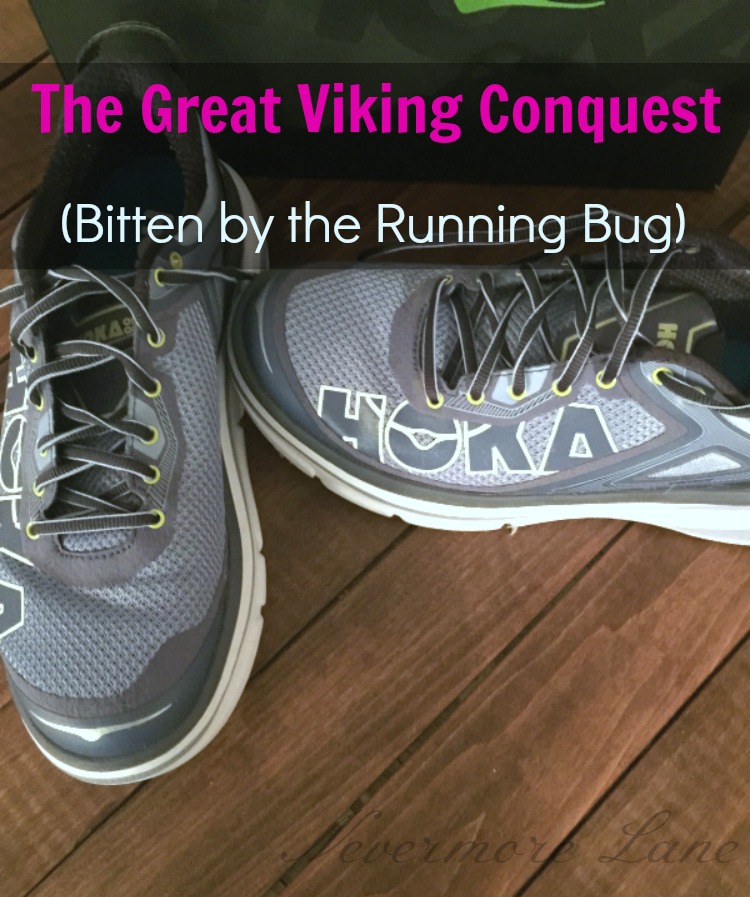 I *think* I've been bitten by the running bug. I can't be quite sure yet because I thought I had been bitten once before but I didn't get as far as I am now. So, I am just going to run with it and see where it takes me 😉 
Many, many years ago I lost the weight and would run/walk almost 10 miles a day. Looking back, I often wonder how I made it that far; but I know I did it, so I MUST be able to do it again.
We shall see. Right now my goal is to just make it through an entire 5k without stopping. I had a great start with the Color Vibe, but I just couldn't leave my bestie behind!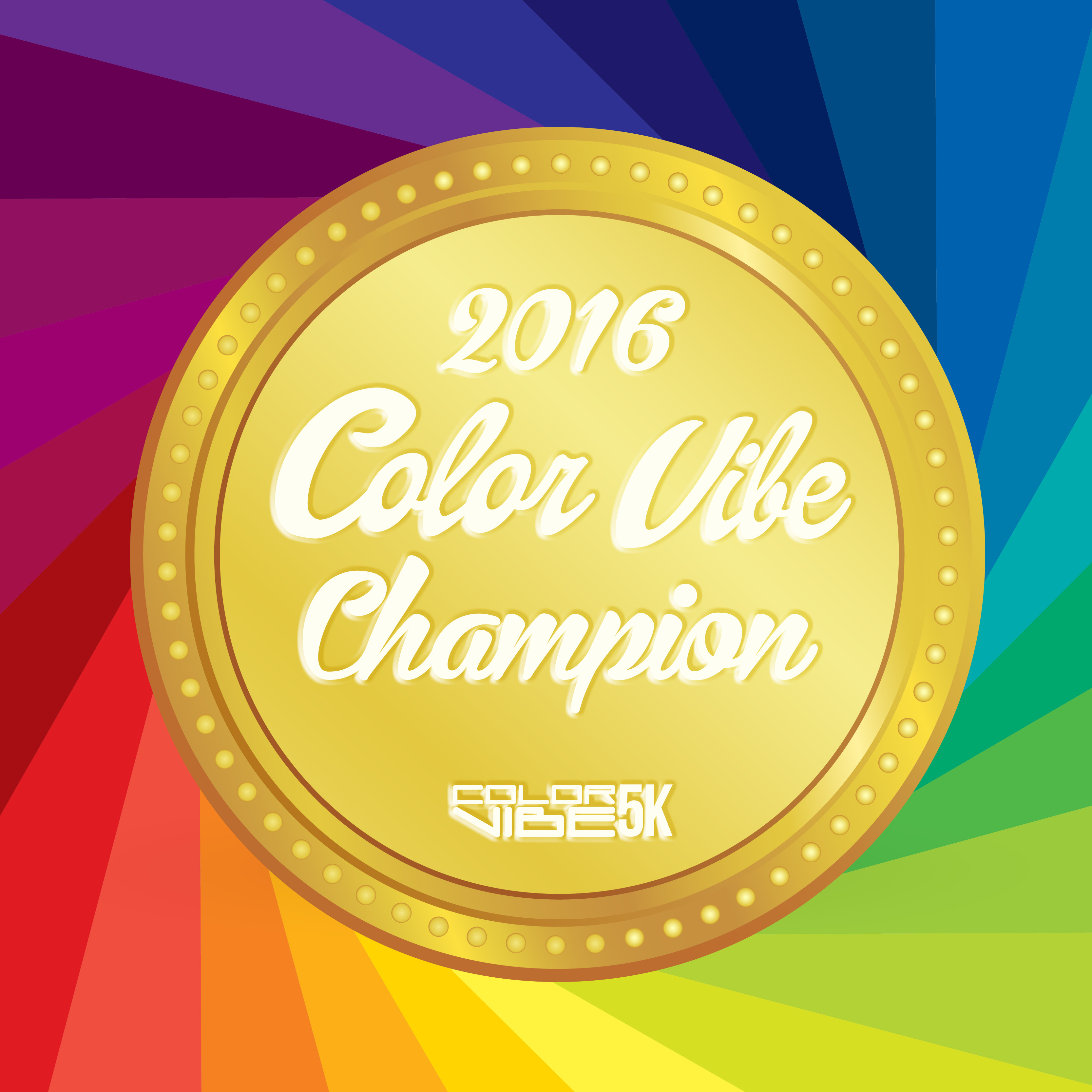 On Labor Day J (aka book boy) and I had these big plans to head up north and do the Mackinac Bridge Walk which is 5 miles over the Great Lake. Given my fear of bridges, which I sort of broke on my Cedarville trip, I knew this was not going to be an easy walk for me. Having J walk it with me meant the world to me. He's such an awesome friend and great supporter. Sadly, things did not work out as planned and we did not go up north. But, the day was not a total lost because we were able to find a sister walk in a town closer to him.
We got up early on Labor Day (while most of you were sleeping! LOL) and took the short drive to South Lyon for their annual "sister" bridge walk.  It was such a nice day for a walk. Met some really interesting people, too.
J and I made a pact that next year we'll RUN the whole 5 miles for the Mackinac Bridge Walk. The runners get to start before the walkers and you cannot stop. You have to run the length of the bridge in its entirety.
#GoalsIHaveThem
As I continue to go through all of these great life changes this year, I've made some really cool, new friends on my journey and one of those amazing people has just started running as well. It's nice to have people in your life who motivate you and help you push yourself a bit further.
You also get to learn about some cool stuff, like virtual races. 
Virtual races are not a new concept but they seem to be sprouting up by leaps and bounds these last few months. It could also be due to the fact I am noticing more running events lately 😉 Either way, I recently found Yes. Fit and their Viking Conquest virtual run. I landed on this one quite by accident because I was actually clicking through Facebook from their Edgar Allan Poe – The Raven race. The Viking Conquest is a 65.3 mile virtual run. What is really cool about it is that I can easily update the race because it is synced with MyFitnessPal app which is also in-sync with my Jawbone UP fitness tracker app. Easy peasy. Once it updates, Yes.Fit will send me my updated Google Map trail where I can see where I've gone and where I've been.

As of today, I am just over half-way there!
Once I finish, I get this pretty awesome medal!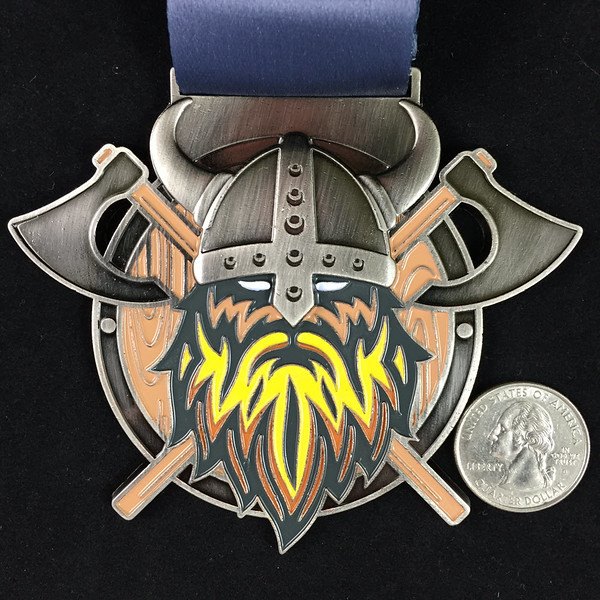 Pretty cool. I am not really a collector of stuff and things. I prefer to live a much more minimal life these days. But, you know what? It is nice to have a reminder of my accomplishments. The Color Vibe did not give out completion medals, but I have my number bib hanging up on my wall.  I paid $20 for this race. Probably the best $20 I have spent in quite some time since it is forcing me to move and finish.
You have to do whatever works for you.
I do know one thing, I should have listened to J sooner when he was babbling on for months about how awesome his Hoka shoes were. Back in the day Puma was my favorite running shoe but I can't seem to find a model these days that fit quite like the older styles. I do have a pair of Puma I wore a few years ago when the ex and I were walking/jogging, but those treads are worn completely down and offer no support for running. Other than that, they still look like brand new shoes so I do wear them from time to time as a general shoe. I tried some Nike trail runners, but not much luck with those. Eventually I settled on some New Balance running shoes after my Mizuno's sprung a leak. I have a pair of Saucony and a few other random brand names that I never wear for workout. I call them my out-and-about shoes 😉
The New Balance hit their tread mark and were starting to hurt my feet. Oh, hello there runner's toe.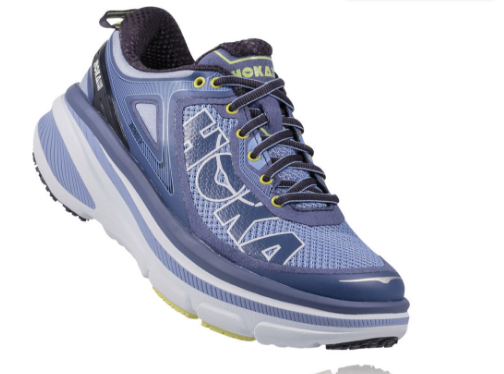 It was time to go shopping. I decided to get a pair of Hoka One One Bondi 4 (designed for running on hard, man-made surfaces and has just enough traction to play on light trails) shoe's sort of like Js. Since he was in need of a new pair after putting so many miles on his Hoka Challengers, he opted for a Hoka running shoe so he could hit the pavement and unpaved roads out by the house. So much easier than driving to the trails all the time.
These shoes! I can't even begin to sing all of their praises. First, I purchased them and that night J and I went for a walk. It was hard at first to get used to the super thick, air cushioned bottom. The shoe cradles you as you walk and it really is like walking on a cloud of air. I wore them for the Labor Day walk too. While my feet hurt a little both times, I can now say that I have no problems with these shoes AT ALL and I can now run a bit longer without any back or hip pain. To me, that's worth the price of these shoes. Most expensive pair of running shoes I have bought, but I can't imagine getting by without them now.
Guys I have to tell you – I am SO PROUD of him. We've both been on a life-changing journey this year and he has pushed forward by leaps and bounds since I have known him. He went from walking and sorta-running to hauling ass mile after mile!!!!!
Me? I'm still way back here. But that is okay. I'm a turtle and I'll go at my own pace. 
Did you pick up any new activities over the summer?