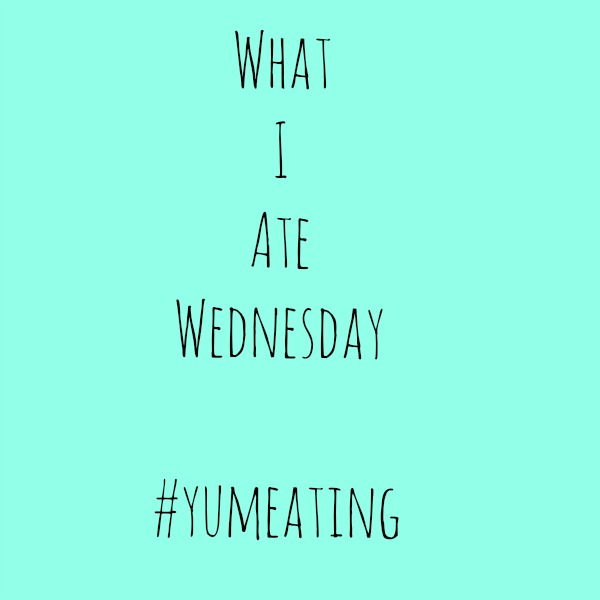 You ever have those days when your photos are cluttering up your folders and you are wondering what the post was supposed to be about in the first place? Yah. I am having some of those issues. As a food blogger I take a lot of photos of food. And by a lot, I mean up to 500 a week. I take photos with my dslr and my iPhone; even my iPad. Sometimes I snap things for food ideas, sometimes I snap things with the intention of writing up a fabulous post and sometimes I just like how pretty things turned out. 
Unless you follow me on places like Instagram or my personal Facebook, you're likely missing out on my personal eats. Sure, I share the recipes I create here on YUM, but I save other bites for other sites. (you see what I did there?)
I have a lot of food and health bloggers which I follow and they all do their own variation of what they ate during the week.
Don't think I will do this every week, but it will help me share some of these fabulous ideas that never seem to make it to their own blog post!
The mornings have been rather chilly and the days soaring around 80. I know that is going to end any day now, but that chilly morning has me grabbing for my tea.
Last fall I bought extra boxes of this awesome pumpkin spice tea in case I couldn't find it this year. I live in a small town and that tends to happen.
This is how I warm myself as I'm sitting at the end of the driveway with kiddo waiting for the bus.
And this is how I entertain myself while home alone when I am supposed to be writing.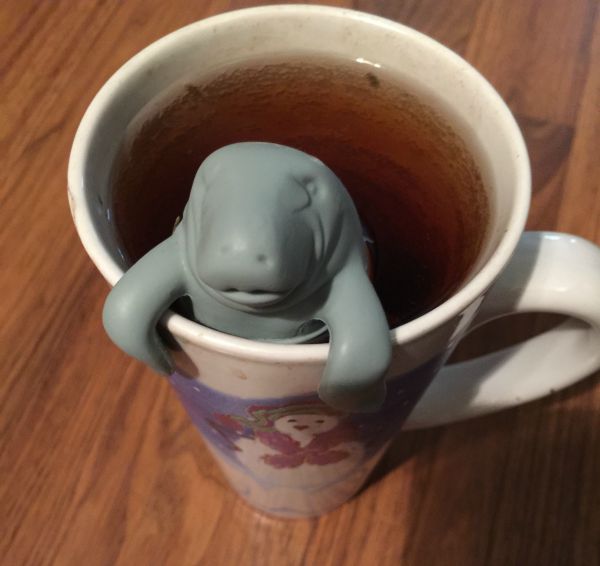 There's a manatee in my glass. Get it? Man-a-TEA lol    Well, kiddo thinks it's hilarious. 😉
I've been trying to get back to my low carb way of eating and that means – pizza with no crust. I know, I'm weird.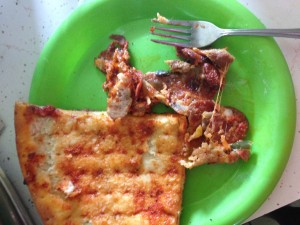 It wasn't a total loss. This was just a cheapie frozen pizza and that crust wasn't all that great anyway.
Does low carb crust interest you? Check out my low carb pizza's with various crusts. All super yummy!
Ever since we went to Prost, I can't stop thinking about it. Once I think about the price tag, I quickly change my mind and head to Aldi or Kroger for their cheap meat, cheeses and wines.
I can't get enough of these meat and cheese platters. Pair with some wine, fruit and I like to use cucumbers for my crackers.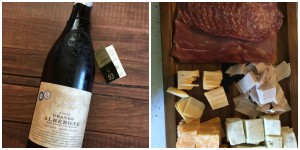 So tell me, whats on your plate today?