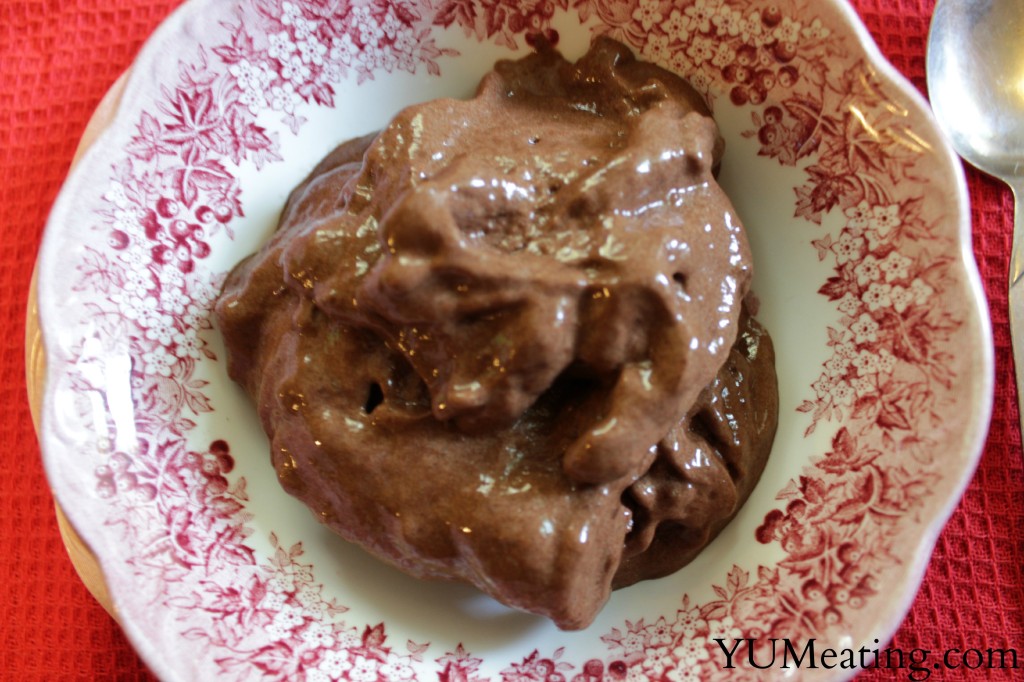 I kept seeing this pin floating around Pinterst that had a plastic bag with bananas on the top half and then a bowl of ice cream on the bottom half. I did some searching for this healthy homemade ice cream and realized everyone put something different in but I always found that it was something I didn't have on hand at the time.
Honestly, I had forgotten about it for a good six months. My Pinterest account is pretty old – we're talking Beta tester old. And I don't always win on Pinterest. Check out my "Cotton Candy Cake" Pinterest Fail.
When my freezer started to become overloaded with bananas that had started to get too rip and I had started to get bored of smoothies I knew it was time to test out making this banana ice cream.
Besides, I had some chocolate cake in need of chocolate ice cream. Great-grandma's salad dressing chocolate cake is full of super fat (LOL) so I figured I could at least partner it with some low-fat ice cream.
Sounded good, right?
Homemade Chocolate Ice Cream (from Bananas!)
Ingredients
6

frozen bananas cut into slices

4

tbsp

cocoa powder

1

tbsp

real vanilla

you can use imitation if that is all you have
Instructions
Put all ingredients in food processor and blend for a few seconds.

Don't blend too long or your frozen ice cream will turn to liquid.

You can serve immediately or put in bowl with lid and put back in freezer.