Homemade Angus Beef Breakfast Hash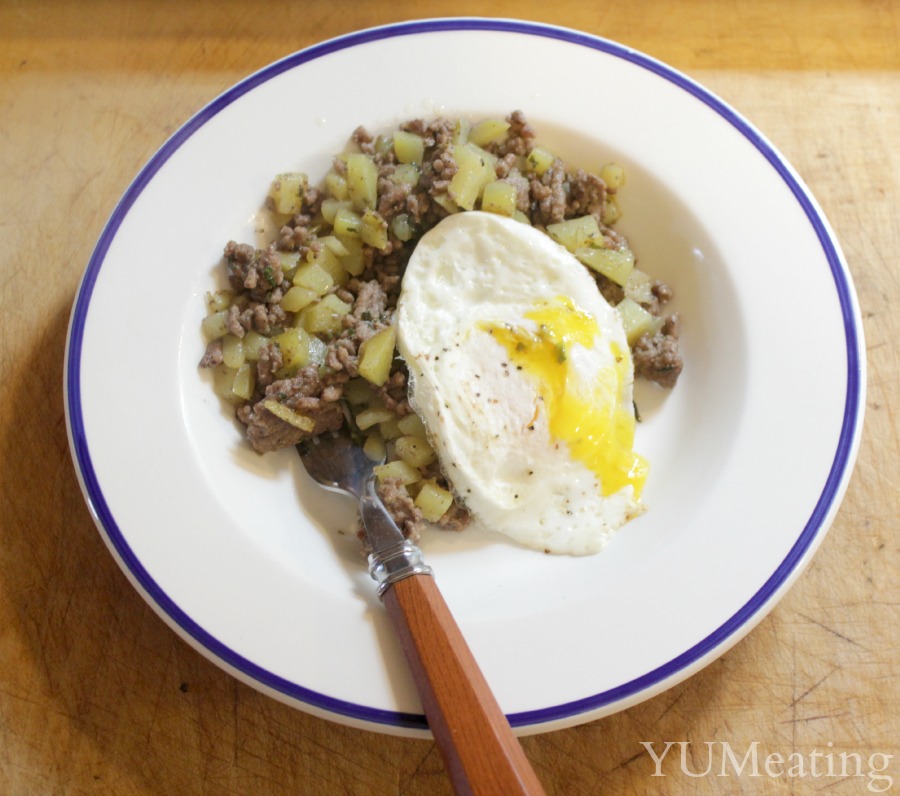 Every Irish person enjoys a good hash and it had been ages since I've enjoyed any. Problem was I wasn't about to suffer through the process of buying a can of hash just so kiddo and I could have some. She had been requesting it lately and even though I try to accommodate her because she has so very few requests, I knew I wasn't going to be able to stomach the overly processed canned variety.
We also had another problem; no corned beef. *sigh*
But I wasn't about to give up on this demand request that had been left outstanding for quite some time.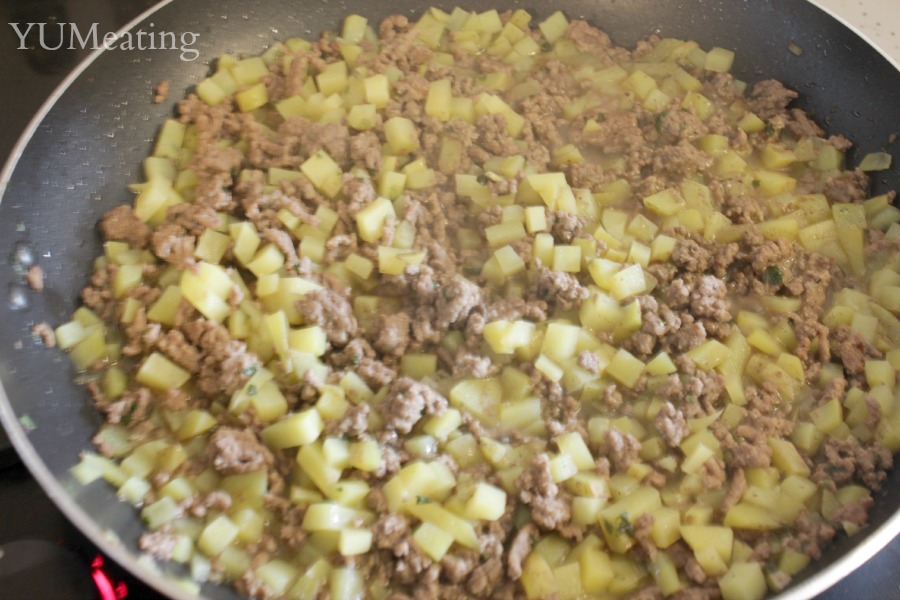 After taking inventory of the types of meat available in my freezer I started to look for some hash recipes that I could somehow turn into something similar as what was going to come out of the can. I didn't want to create something that was too far-fetched or she would look at me very matter-of-fact and tell me this was not hash.
I accepted the challenge.  After reading through a few recipes and realizing none of them were going to give me what I wanted, I embarked on a journey to just create my own with as little of headache as possible.
I grabbed the biggest skillet I had started on my way. Ok, Angus Beef and potatoes, you can't go wrong, right?
Well I still was not convinced. I started to add some of the flavors that were in corned beef. "That's the ticket," I told myself. I wanted to beef to taste as much like corned beef as possible. Only that was not going to happen because I had no more season packets left nor did I have the ingredients in the season packets.
I kept going. I let the potatoes cook and they took a little while, but not too terribly long since they were chopped super tiny.
I used some of the leftover broth from the "Ranch Roast." I save everything I can when I am cooking. And tend to use quite a bit of it too.
This was a pound of beef and three potatoes. Once I had it all fried up I fried a few eggs. I placed an egg in each dish and taught the family the proper way of smashing an egg into the hash. Husband, who is not fond of fried eggs, licked his plate clean. Kiddo was in hash heaven.  Let's just say that we polished off this pan and skipped lunch.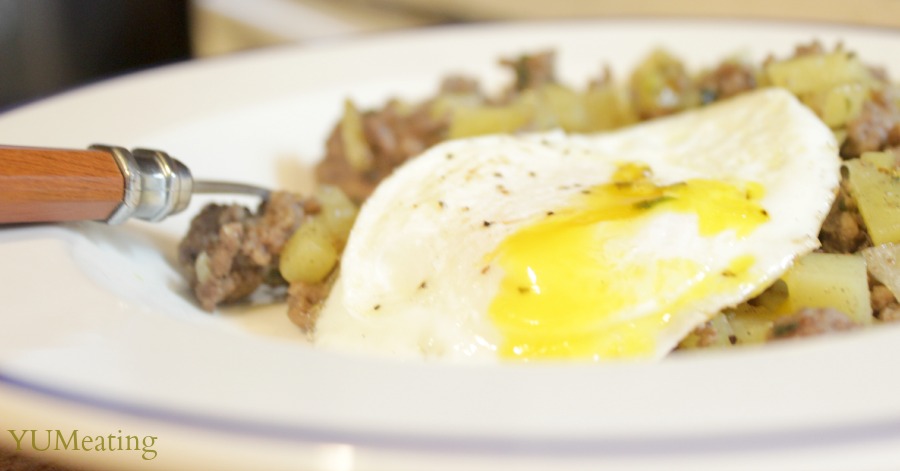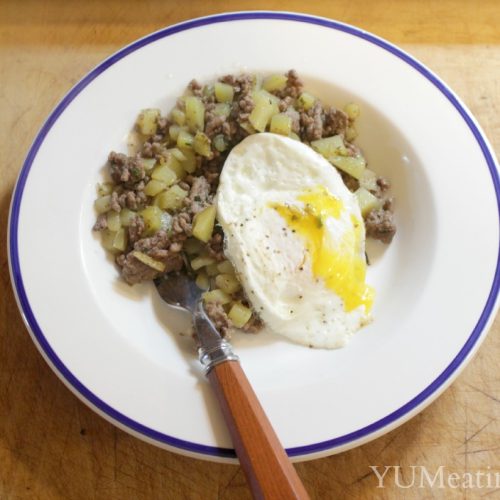 Homemade Angus Beef Breakfast Hash
This recipe is a hodge podge mixture of different hash recipes and instruction I found online.
Ingredients
1

pound

Angus Beef

3

green onions

chopped

3

potatoes

peeled and diced

4

tbsp

beef stock

mine was leftover from Ranch Roast

Water to cover mixture

about 3 cups

1

TBSP

Butter

Salt

Pepper

Onion Powder

Parsley
Instructions
In a large skillet over medium heat brown your beef and green onion with 1 TBSP butter.

Using your spatula constantly stir and break up meat so that your pieces are small and crumbly.

Season beef with a little salt and pepper.

Add a dash of onion powder.

Mix well.

Cook your beef until there is no pink in the middle.

Add the 4 TBSP beef stock and potatoes.

Cover well with water, about 3 cups.

Cook for 30-45 minutes or until liquids have been absorbed and potatoes are done.

Cook on medium-high heat for another 5-10 minutes for that "skillet fry" hash.

Add the parsley.

Feel free to add more onion powder, salt, or pepper to taste.
There you have it. Super simple to make and you can adapt it and add your own mix-ins for different flavors.