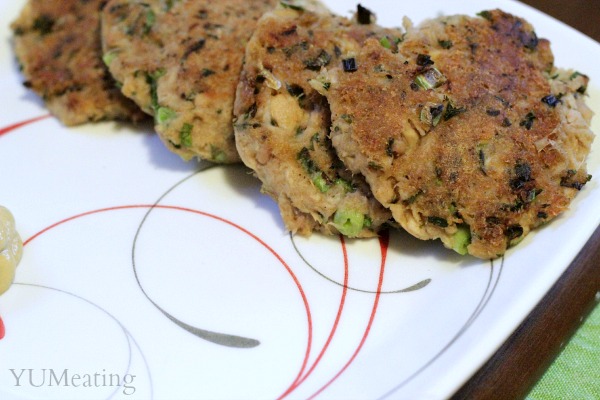 Today's recipe is part of the Recipe ReDux collection where a group of bloggers gather together to redo a recipe to make it a bit healthier. Today's theme was all about cakes. 'Patty' cakes that is. You see what I did there? Well, actually I didn't do it. The Recipe ReDux folks knew that most of us would be celebrating St. Patrick's Day on our blogs and so they did a great play on words! Recipe Redux wanted to celebrate St. Patty's Day all month-long!
I'm not complaining. Although, bit of a history lesson for you. Paddy is short for Patrick. Patty is a girl's name. You'll find a lot of people complaining about that around St. Patrick's Day! But, for the recipe sake we are just going to have fun with our patty cakes.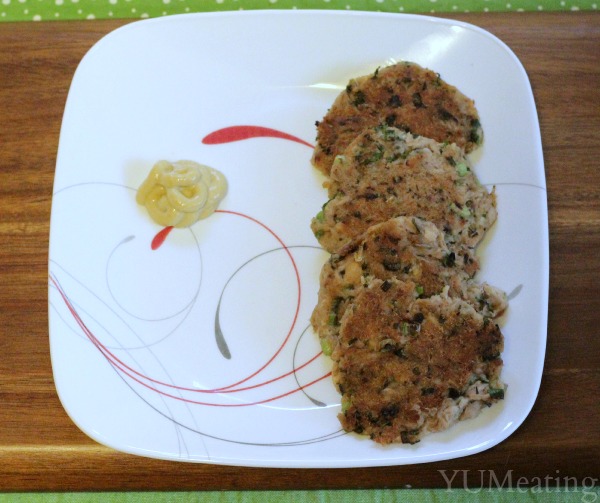 I know what you are thinking. So, what does this have to do with tuna? Did the Irish really eat tuna? Sure. Just like the rest of us do. Out of a fun little can.
Just kidding. There is tuna in Ireland. Although, I am not seeing any recipes in my Irish traditional cooking cookbooks. But that's ok. We are still making it because the theme is to create a healthy patty. A healthy patty could be anything. First, I thought about making salmon cakes. My mother made some pretty awesome ones when I was younger but then I remembered the last time I had purchased canned salmon. Even though I used to eat it quite often when I was younger ( my mom made some awesome salmon patties/burgers) it had been at least 15 or so years since I had salmon in a can. On a whim last year I purchased some thinking I would give it a go for something different to have for lunch.
Never again.
First the sound it made coming out of the can. And what is up with that gel looking crap.
My stars.
Nope.
I put it right in the trash. I have found as I get older I have this issue with textures. I used to be able to eat chicken legs, now the thought of them make me gag.
Tuna though, tuna I have no problem with. Oh, and I can eat salmon from the meat department. No problems there. But, more expensive.
Then, I thought about making some vegetarian burgers with black beans or something until I remembered how many folks do this Recipe ReDux and how many of them are likely going to be doing some sort of sandwich type patty.
I wanted to be different and creative.
I just whipped these little gems up last night.
And, man, they turned out so amazing!
Served with a side of Dijon….yum!
Started with some coconut oil in my pan.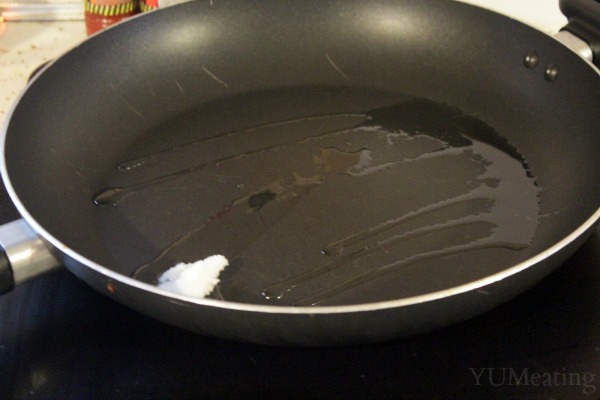 I used tuna with olive oil for some heart healthy oils. I completely drained and rinse one of the cans. The other I rinsed about half of it. Instead of regular bread crumbs, an egg, panko, or even flour, I opted to use some brown rice crumbs. The kind I use are Hol-Grain Kosher Brown Rice 'Bread' Crumbs which are wheat and gluten-free. Since I do not use very much, it still makes these cakes low carb. Our dietician suggested brown rice swaps when we can because of the low glycemic which helps hubs with his triglycerides and blood pressure and me with the PCOS insulin resistance. Because the tuna had a bit of oil in it I opted to not use an egg for a binding agent.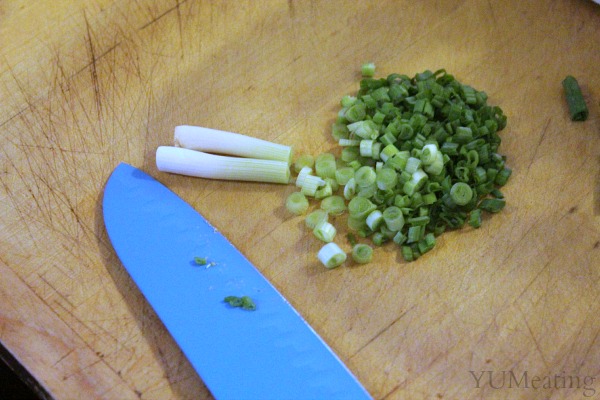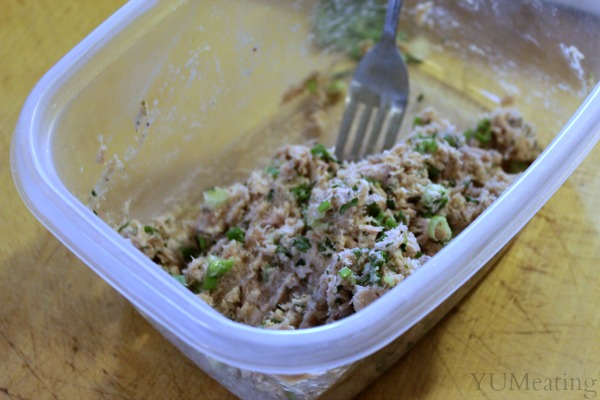 The brown rice crumbs with the tuna, salt free seasoning, pepper, parsley, green onion, and some garlic powder was just enough to give me a light, tasty treat.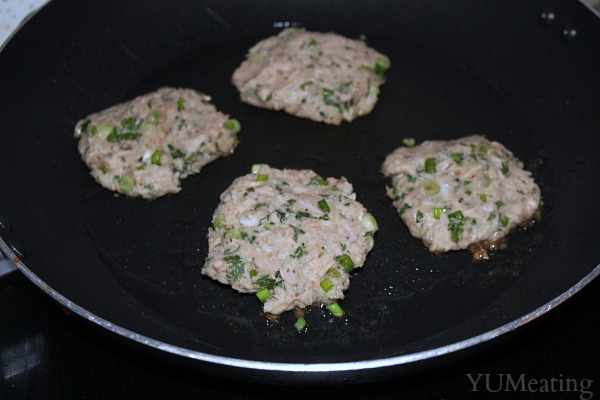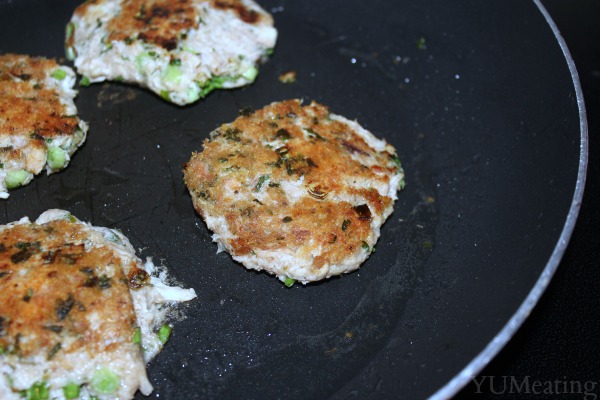 You could easily double the batch for a meal or serve as a side item. It also made a nice light lunch. This recipe makes 4 cakes.
Eating healthy, cooking from scratch, doesn't have to be time-consuming or expensive!
Tasty Tuna Cakes
Ingredients
2

cans chunk light tuna in olive oil

1/4

cup

brown rice crumbs

2-3

tbsp

parsley

2

green onion

diced

1

tsp

garlic powder

2

tsp

no salt seasoning

2

tsp

black pepper

1

tbsp

coconut oil

Dijon mustard

optional
Instructions
Drain the oil completely from one can of tuna.

Drain almost all of the oil out of the second can of tuna.

Put tuna in a medium size mixing bowl.

Add the brown rice crumbs, parsley, no salt seasoning, garlic powder, pepper, and the green onions.

Mix together.

Using your hands form patties.

Turn your pan on to medium heat.

Add the coconut oil.

Once coconut oil melts add the tuna patties.

Flip very carefully every 2-3 minutes cooking on medium low.

Cake will become nice and golden brown when done.

Turn pan to low and cover.

Cook an additional 2-3 minutes to make sure tuna is warmed thoroughly.

Pair with Dijon mustard for a little kick.
Ok, now that you've gathered my recipe, why not check out some of the other tasty cakes in the Recipe ReDux party!