We Interrupt This Program
I know, I know. But I have to interrupt the regularly scheduled posting to bring to you a couple of green things that are really rocking my little Irish world right now.
First, let's talk about this amazing pan. Since this little greenie arrived I have been cooking everything I can fit inside of it. Eggs, burgers, ground beef, more eggs, spinach.
Why yes, I did say spinach. 
My regular 8″ frying pan is TeFal. I like it quite well. I've never been one to really care much for pans other than my cast iron, which I use to cook steaks and other things in all the time. Oh, and my beautiful porcelain dutch oven that I begged got for Christmas.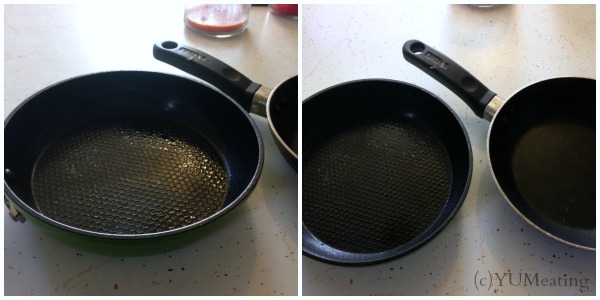 What I really liked about this small pan is that it's really deep and has a flat, textured bottom. My TeFal isn't flat, at least not completely. It has sort of a slight slant to it so it makes the bottom diameter a lot less that the top of the pan. This Green Earth Pan by Ozeri has a ceramic coating made from nature. This gives it a tougher outer shell and its good for the environment. It also features Greblon (R) Ultra-safe 100% PTFE and PFOA free ceramic non-stick coating from Germany. And when I say non-stick, I do mean – non sticking.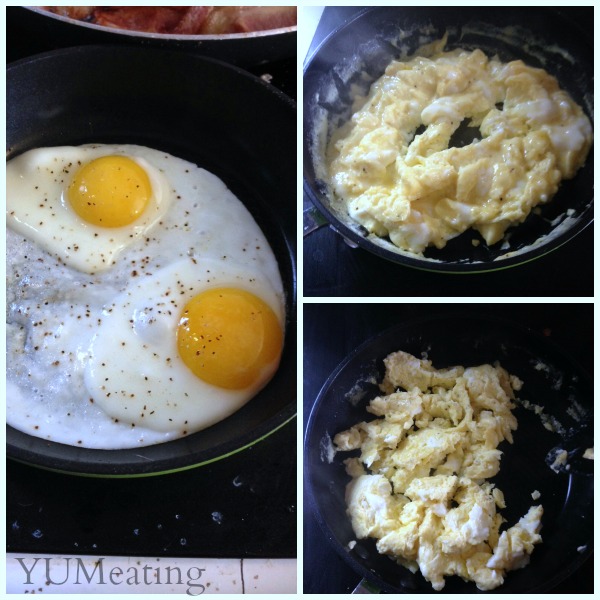 I have found that a lot of times pans will advertise that they don't stick but yet, they really do. I've put this green pan to the test. On high heat. Sure, my crap burned, why wouldn't it? But, it didn't stick.
These pans are pretty eco-friendly.  No heavy metals or chemicals. I'm digging the soft silicone handle too. Those textured bottom really helps to distribute heat evenly. I'm not kidding there. My friend eggs turned out so beautiful. I normally have to fight with them in the other pan. Same with the scrambled eggs.
Who knew that a pan could really make all the difference in something so simple as an egg in a new pan.
Listen, I'm not rich. I love thrift shopping and its very rare at any point in my life that I buy things new. I have no idea what a fancy pan can do! Now I know and it's pretty damn exciting!
Oh, did I mention the lifetime limited warranty?? Great customer service and company???
Ok, so there is that.
Next.
Water.
We all need it.
And most of us need a water bottle of some kind. Not all of us get excited about sucking our water out of plastic bottles.
Insert Glasstic.
Let me say, their customer service is A+. My bottle arrived with a broken lid but I had planned on doing the review anyway because it just didn't lock. It still worked though, but they said "Oh, no let us send you another!" A few days later a pretty brand new green lid arrived.
So what's so special about this water bottle?
It's glass!
But glass shatters!
Nope, not this one.
It's glass and BPA free plastic. Booooyah!
Inside is glass. So you get that crisp, cold, fresh water taste right from the glass. I don't know about you but there is something about water from cold glass. YUM! The outside of the bottle is BPA free plastic making it portable, shatterproof, no metallic taste, no plastic taste, and it just looks cool. Mine's green, of course.
But, I have one complaint.
Once you pop the lid open to take a drink (any maybe its just me) but the flip top lid gets in the way of my drink. The opening is a little wide, so at first I was thinking maybe this is more like a thermos to carry and pour out a drink. But, it does say 'water bottle' which tells me 'to drink from.' Either way, it's not a huge problem. I've used it to keep water with me in the office and it keeps it colder longer. I also used it to put  my smoothies in because it holds quite a bit and makes me feel fancy with my smoothies. Good change from the mason jars!
I'm loving both these green products and I really think you will too!
Lastly, I got these really cool spice racks from Bellemain.  Not green in color or in the eco-friendly way, but still cool and the review needs to be done!
Hey, you get a three in one!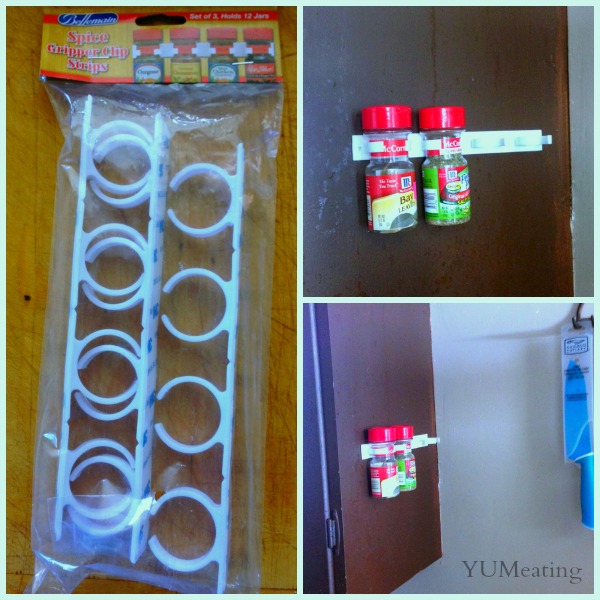 I loved these and I find that they are perfect for renters because they leave no holes in the walls. Because I don't really have a space handy in my kitchen where these could go, I only used one of the three rows to test out a small area on the side of my cupboard above the stove. It is very close to my DIY Utensil Holder. These press and go stick racks are holding up pretty well above the stove with the constant steaming and the heat. So far I haven't had an problems with them coming undone. The grips are very strong and I haven't had any spices fall out.
Win!
Tried any green products lately? Tell me about it.
Disclosure: The links are affiliate links to Amazon and if you click and make a purchase, I might make a few cents.
I received one or more of the products mentioned above for free using Tomoson.com. Regardless, I only recommend products or services I use personally and believe will be good for my readers.