EVERPRO Beauty Keeps My Gray Away #GRAYAWAYONTHEGO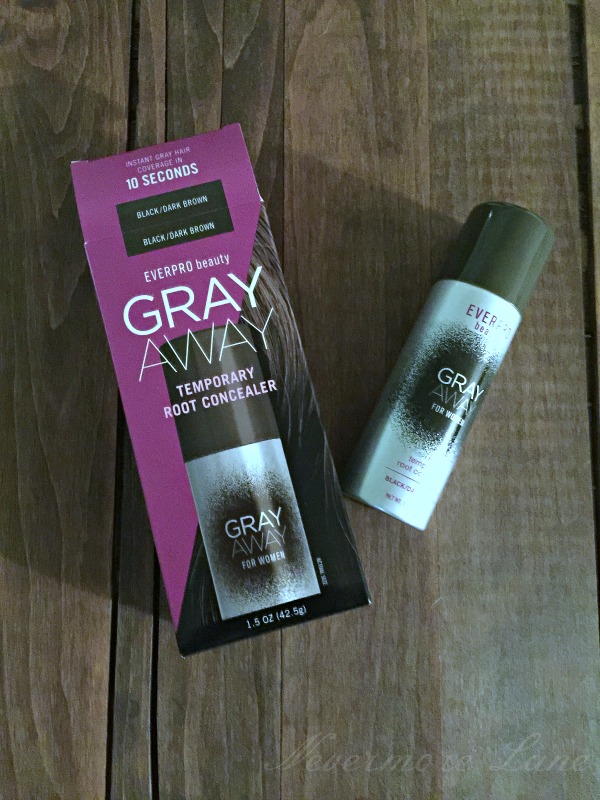 It has been one crazy summer. An exceptionally hot one too here in Michigan. I am on the road a lot with the traveling, making changes, and going between my house and all my amazing friends houses.  All the running around, late night writing, study sessions, and early morning workouts, this girl just doesn't have the time to color her hair. 
I am thankful that at 41 I don't have a lot of grey. Of course, I guess that depends on what you would consider a LOT? My roots are actually deep brown because I color my hair black. I get a few grey's here and there on the top of my head, but the majority of my grey is the temple area just above my ears. As the years pass by I notice more and more of these pesky boogers.
I hate the idea of having to color my hair so often, even just doing root touch-ups. Part of that is just taking the time to do it, the other part is just wanting to keep my hair healthy.
I have tried potions and lotions, rinses and treatments. For one reason or another I just haven't found a product I have been wowed by.
Have to say, I was a bit skeptical when it came to trying EVERPRO beauty Gray Away Temporary Root Concealer. But, I went ahead and gave it a try.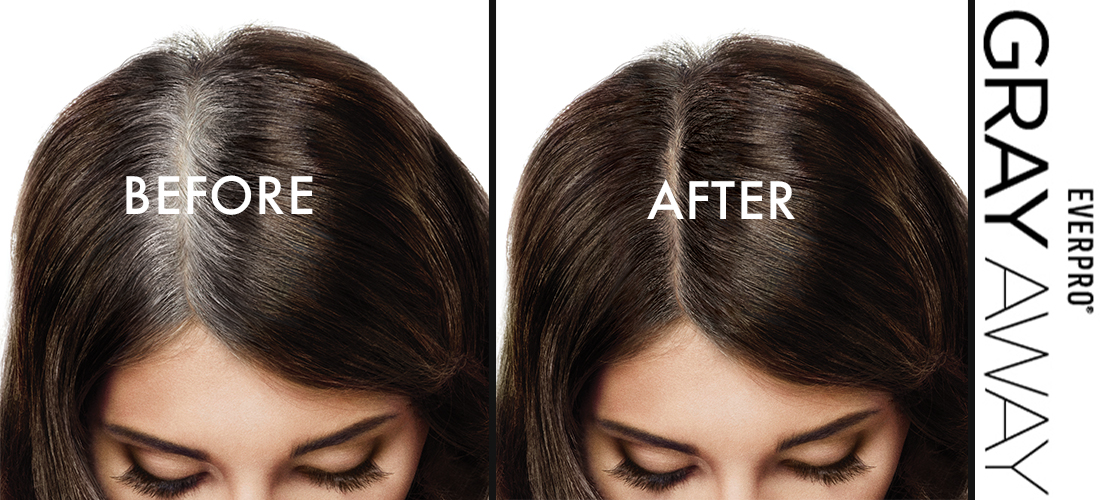 Spraying this spray on my temple the first time I had a little laugh as the stuff blasted out and some of it landed on my face. I was like, oh great, spray paint for my hair. Do you remember those late night infomercials where the guy sprays that hair color spray on bald men? Yeah, that's what I had a giggle about. No fear though, I was able to easily wipe it off my face and then I smoothed out my hair and have to say I was thrilled at how it looked. Grey hairs be gone! It didn't leave my hair sticky or tacky and once you smooth it with your hand or a soft brush whatever looks like silly spray paint on your scalp goes away.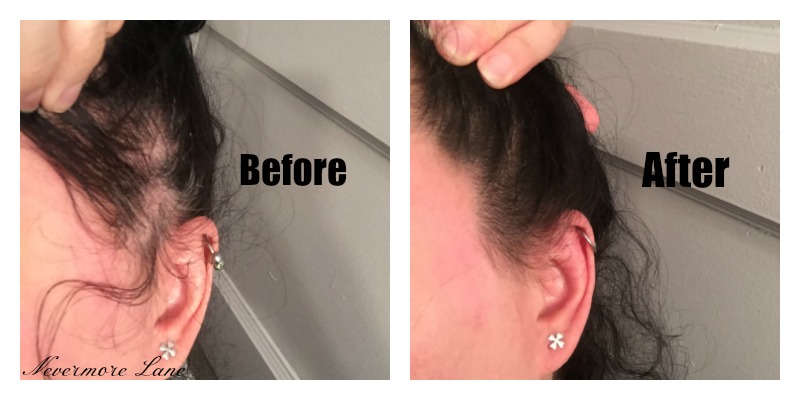 Because the canister is so small, I can drop it in my overnight bag and not worry about how much room it takes up. This is perfect for me to take care of those pesky greys when I just don't want to or don't have time to do a root touch up hair color treatment.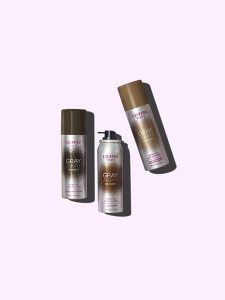 The Black/Dark brown shade I used will match black, dark brown, and medium brown hair tones ($9.99.)  The spray also comes in Lightest Brown/Medium Blonde and Light Brown. If you need lighter blonde, check out Back2Blonde for the blonde shades ($12.99.)
Natural emollients adhere to hair, while keeping the soft, natural feel
Washes out with shampoo
Pinpoint applicator for spot-on treatment
Free of harsh chemicals and dyes
No mixing, no mess
Self-adjusting color technology
Contains 40 applications
Check out the EVERPRO Gray Away website, Facebook, Twitter, Instagram, Pinterest, and YouTube.
Disclosure: I received this product for free in order to facilitate my review. I am not being compensated for this post. Regardless, I only share products which I feel my readers can benefit from. All opinions and tagged photos are 100% my own.