Sometimes you have to let things go. But, sometimes you just have to stop, pause, and realize the good that came from the event.
That is what this post is about. The good that came from the Indiana trip. 
While on my Indiana trip I got to visit a really cool place.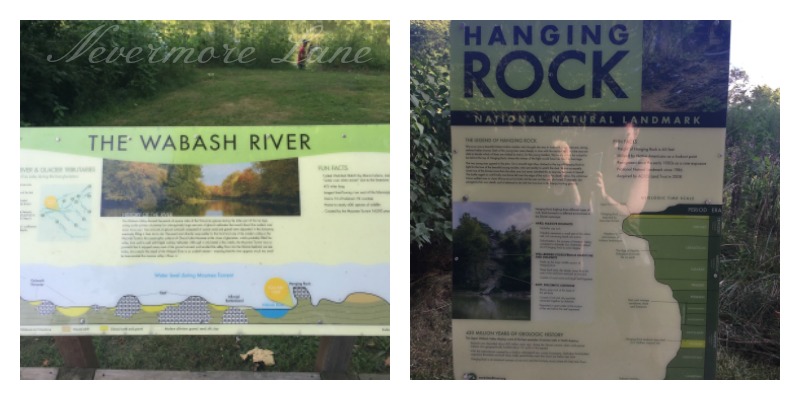 The Wabash River and Hanging Rock.
The Wabash River is 503 miles long that flows from Indiana to Ohio. The Wabash River is the state river of Indiana.  In Wabash, Indiana, where I was staying, there is a large conservatory with a ton of state land, parks, the damn, and a ton of beautiful scenery. Nature is my BFF so this was a welcome adventure for me.
We crossed the dam, but I was unable to get pics.
We got to see some of the river when we hiked over the Hanging Rock a national natural landmark.  The Hanging Rock is a natural sandstone rock formation which hangs over the Wabash River. The formation was formed when the glaciers melted and carved the landscapes of North America.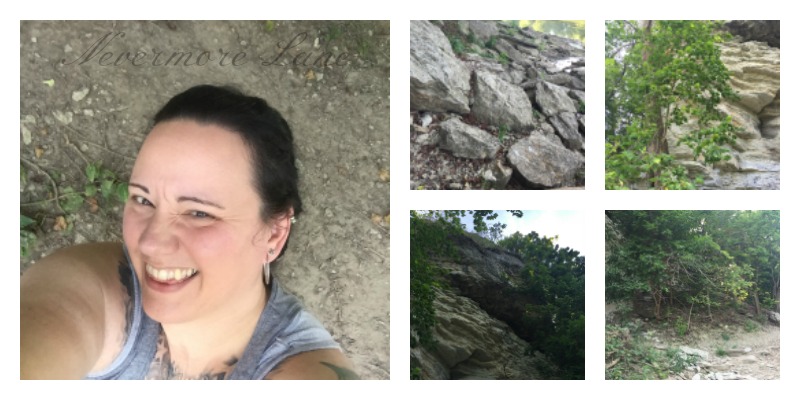 There were pictures of me climbing the rock and sitting on it once I was up there but those were on the other peoples phone and I didn't get them before I left the state.
Once we left the Hanging Rock we roamed to another part of the park where we spotted these old stone built pavilions. I have never seen pavilion building like this. Seating was built-in to building (all rock) and there were fireplaces on either side of the building. There were also cooking areas built-in.

Outside were picnic tables and grills. One of the pavilion buildings was down and being restored.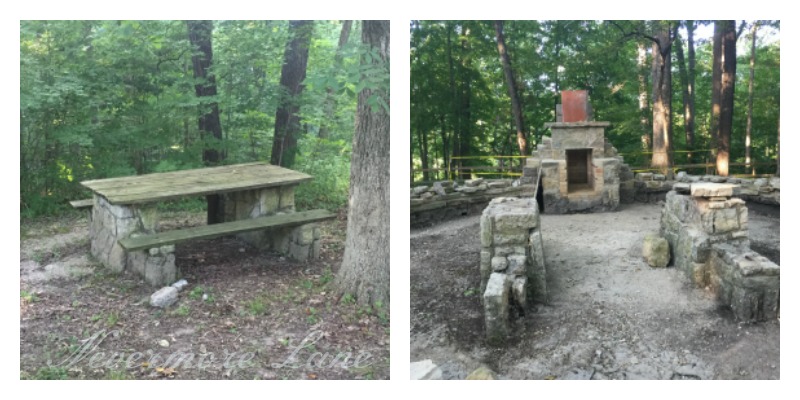 Was pretty cool.
Then I spotted this beautiful tree. I wanted to tell kiddo all about it because I am fairly certain the fairies are living in there. I can't wait to see her again so I can share this photo with her.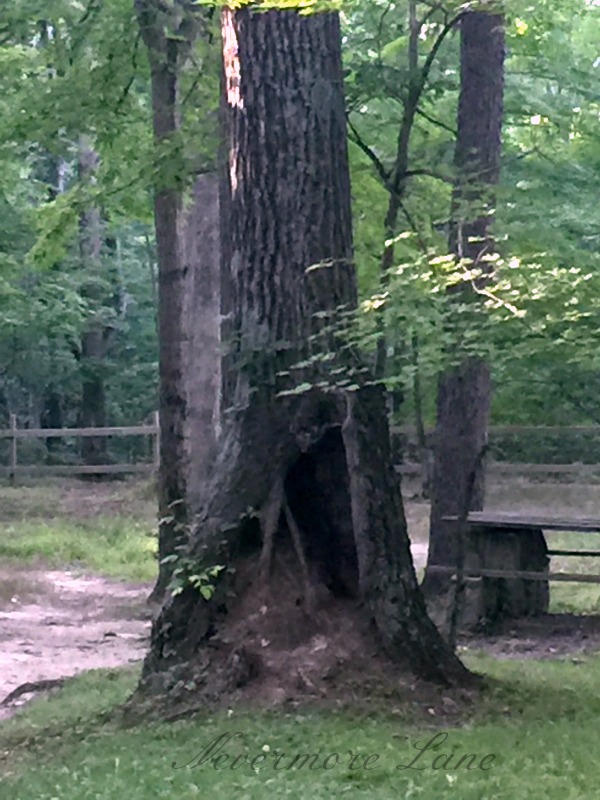 So while the trip to Indiana wasn't all it was cracked up to be, I did get to see some beautiful nature and have a new travel memory.
I am all about making memories.
What has been your best memory this summer? Did you have something not quite turn out as planned and found the good in it anyway?