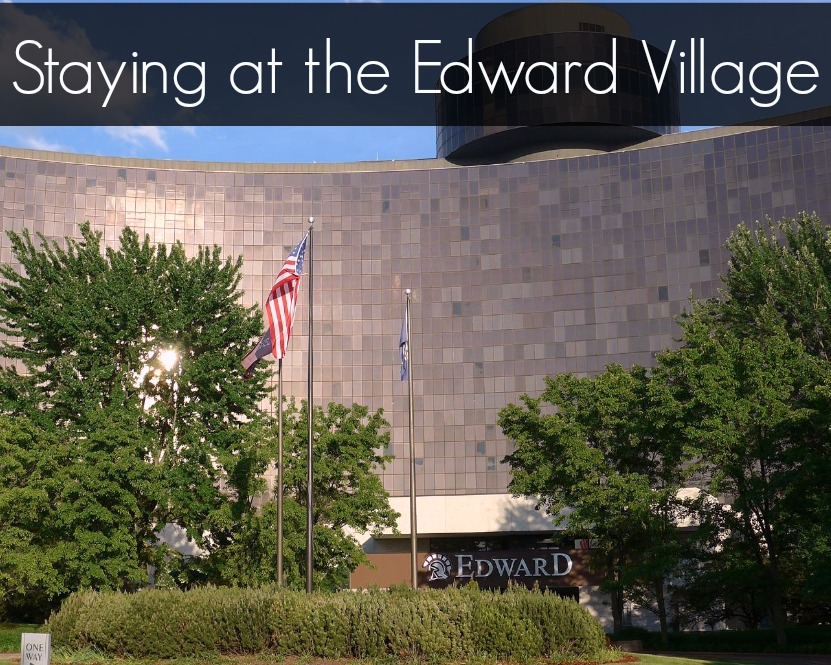 The Edward Village is going to wrap up my weekend in Dearborn. We started with Greenfield Village, spent the night here at the Edward Village and then spent the next day at the Henry Ford museum. Despite the rainy weather, we actually had a really great time.
The outside of the building is a modern design and honestly, it looks way cooler than a lot of other hotels I have stayed at. This is one of the reasons why I picked it. I had such high hopes that it would be such a different experience for me. Another reason, I won't lie, was because there was a bar/nightclub right inside the building along with shopping, coffee shops and other different shops that I have never experienced being inside a hotel.
I do have to say, the inside of the building, once you got through the first floor and started to head up through the glass elevators, the hotel took on a feeling like we were in the movie "The Fifth Element." (Big badda boom!)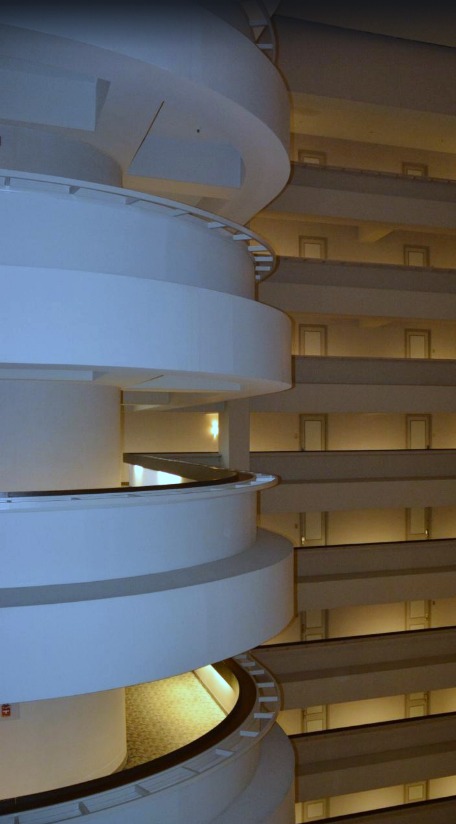 I really hate writing poor reviews. It is rare I have to do one for hotels. I think the last one I did was a few years ago when the ex and I went down to Cleveland, OH.  The room wasn't extremely dirty, but it wasn't spotless either. There were some stains on the dust ruffle, which had me a little worried about the rest of the linens. I felt the drapes were a little outdated and the room was extremely tiny it almost felt claustrophobic.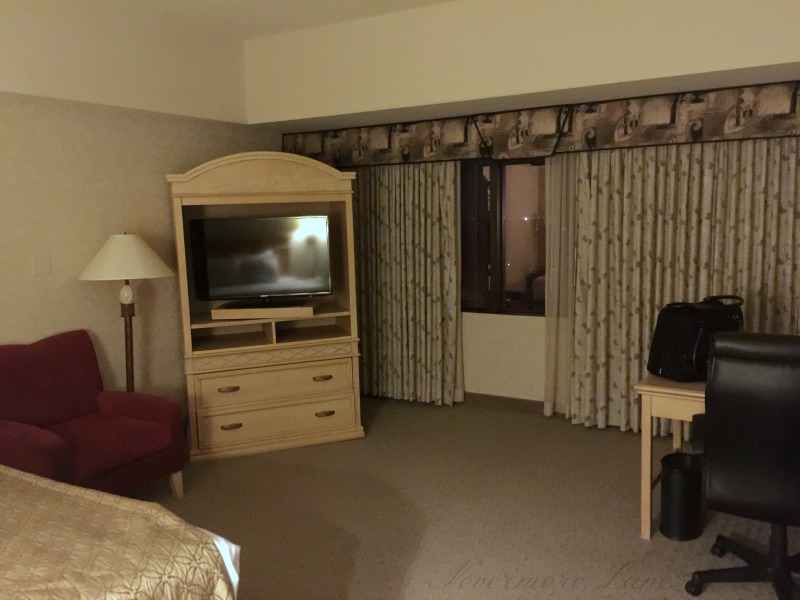 We were on the 9th floor. It's a fairly large hotel. There were no sound barriers whatsoever. You could hear everything. And I do mean EVERYTHING.
Had I would have paid full price for this room I would have been devastated about the money I spent. Thanks to Expedia.com I was able to use some points and get the room for less than half price (Which was still over $100) but I wished I would have just stayed down the road at another hotel and saved myself mega bucks.
However, my view was beautiful despite the storm approaching and hazy weather.  I love being able to see the Detroit skyline.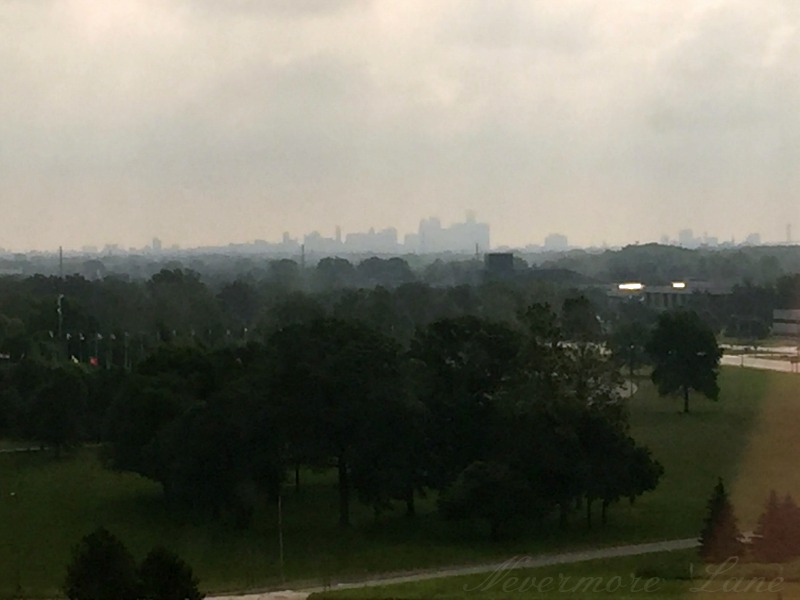 Like they say : When life hands you lemons, you make lemonade. This was the positive in the dreary stay. 
Disclosure: Writing a review for the Edward Village was not part of my blogging requirements for this trip down to Dearborn, MI. I am writing this all on my own. I did, however get a hefty discount on this room via Expedia.com and my rewards points.