Diversions Tea House – East Tawas, MI
It doesn't matter how many places I travel to in the state of Michigan, East Tawas will always be my favorite.
Where I currently live is just a few miles from where I lived as a small child before moving to Oklahoma. It is also a few miles from my grandparents house with a sprinkle of aunts, uncles and cousins here and there.
As a young girl I remember frequent trips to Tawas. When I moved to Oklahoma I couldn't wait to come back every summer just so I could have a girl trip with my mother, grandmother, aunts and cousins.
I have so many wonderful memories of this town. If I could pack up and move there – I would.
The husband and I took another trip up there. We try to make it 1-2 times a year. It's about an hour and a half drive, so nothing too terrible. This trip to East Tawas was a graduation and birthday present for him.
The weather and automobile were not cooperating, but I was determined to make the best of it. Sunday afternoon, after being stranded all day Saturday with no car, we decided to head downtown and walk around for a little while before we headed home. I am glad we did instead of leaving right away. I'm also glad we took the chance on trying to start the car again before calling AAA!
It's been a little while since our last trip to Tawas, so I was thrilled when I saw a new shop had gone in. I am generally really sad when I see stores I liked are no longer there or for rent signs (even some for sale.) But, I understand how tough running your own business can be, so it was exciting to see a trendy shop go in.
Saturday when we walked by I wasn't interested in going in. The place was empty and it didn't seem like it had much. Honestly, for some reason I thought it was just tea-things for sale and they only had the drinks offered on the sign as that days samples. I'm glad I went ahead and looked inside on Sunday. I was extremely thrilled with what treasures were hidden in side. (even coffee was hiding in there!)
First, the decor is very zen. You could set up a yoga studio right there if you wanted to. I love the colors and lounge area. The wall paintings were warm, inviting, and thought-provoking.
The husband and I spent some time smelling all the amazing teas. There's a counter with all these cool containers so you can open them and check out the goods. I felt like we were sniffing forever before we decided on a soothing Lemon Drop for me and Man Cave for the husband.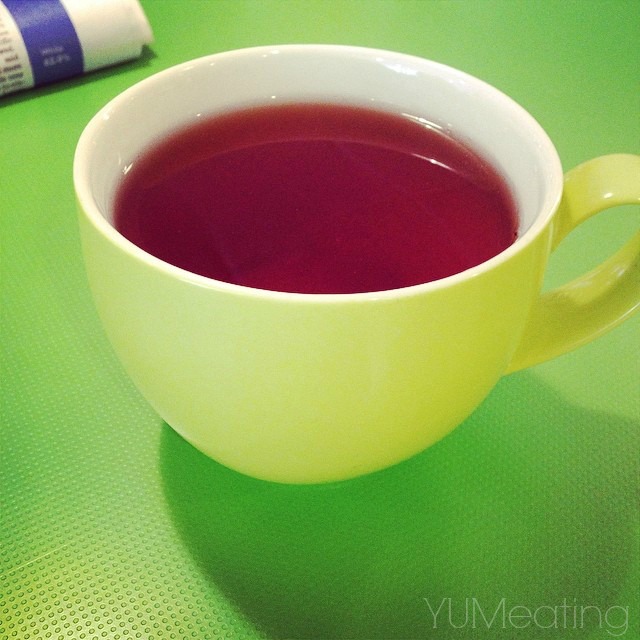 And yes, it does have a leathery woodsy smell.  Also please note : Guaranteed to have no effect on the hair on your chest.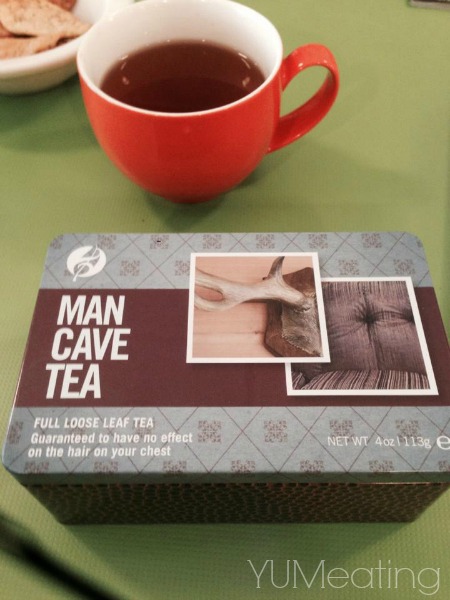 I believe we spent a few hours in there. I read some travel magazines, did a little daydreaming while listening to the shop manager and the husband discuss all things superhero. I popped in the conversation when I saw fit, but I was really enjoying my time.
Diversions Tea House was definitely that little place that takes you away from the hustle and bustle of the daily grind. I quite enjoyed my time in there.
We got to sample some wonderful homemade jams. Smoked Pineapple Basil  and 5 Spice Plum made their way home with me. I'm still thinking about what sort of YUM project I can put together with them. We also brought home a bag of the Lemon Balm and a container of the Man Cave.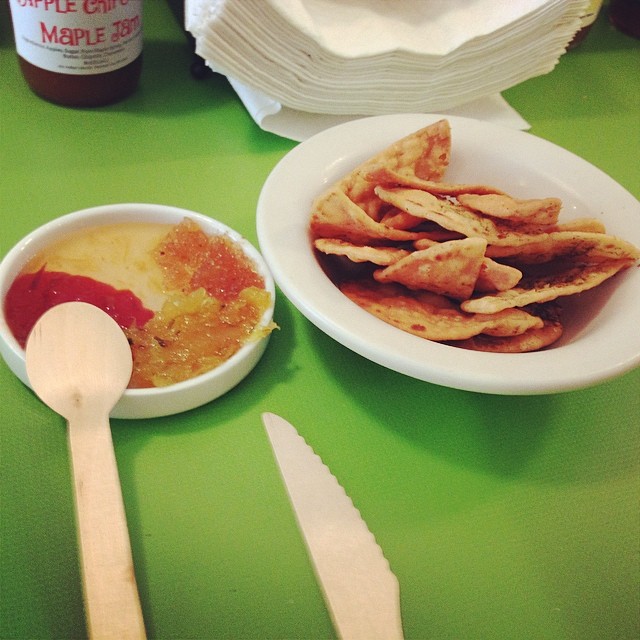 And I got to play with this really fun wood silverware.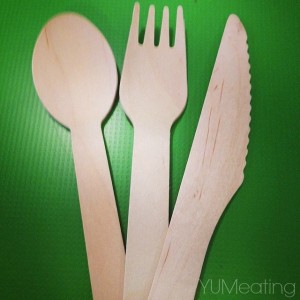 I even learned about this  new bubble tea craze.  Strange. 😉
Have you heard about bubble tea? Have you tried it? 
Diversions Tea House is well worth the stop if you're in Tawas or heading up that way. Great conversation and company. Perfect customer service. They even plan to offer eatables! Oh, I'll be back!
Check out their Facebook page or website for more information.