Nuevo Vallarta in Clio, MI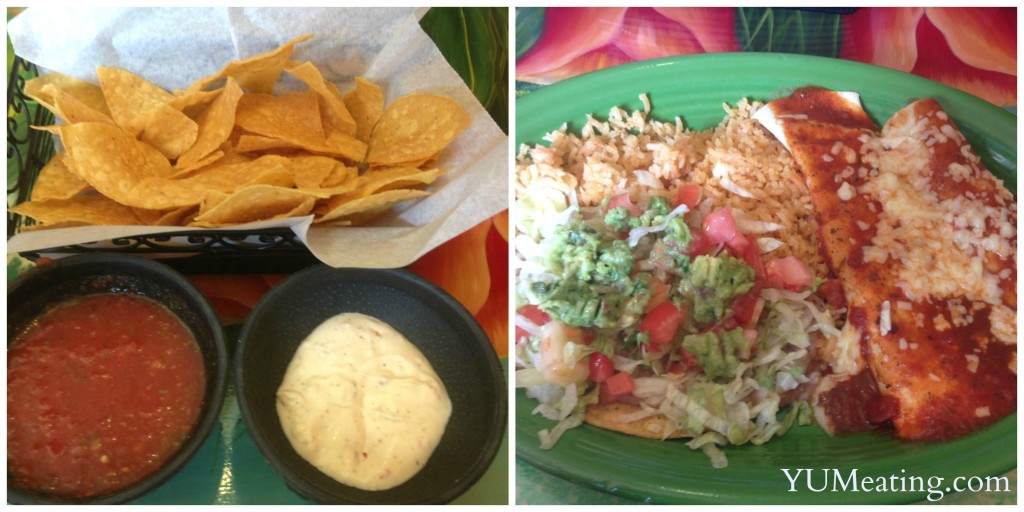 First I just want to say that YUM is not intended to be a restaurant review blog. I don't go out to eat very often. When I do it tends to be at the same places. I do travel from time and time and like to experience something what the town has to offer. If the food is good – I like to share it!
I have a weakness and it's called Mexican food.
Growing up in the south I ate a lot of it. Moving to MI I was very sad to learn that the Mexican food I was used to was going to be a thing of the past. I tried many places and nothing compared to the food I was used to back home. Here in MI they put gravy on their burritos.
GRAVY!
Who does that?
I learned the hard way that I have to ask for my burritos with no gravy.
I have also seen many Mexican restaurants come and go in my area.
Clio, Michigan is not very far from my house. By not very far, I mean it only take me about 5-10 minutes to drive there. I live in a somewhat rural area and driving anywhere interesting takes me quite a bit of drive time.
When word got out a new Mexican place had opened up I was hesitant to try it out since so many had tried – and failed.  Everyone kept talking about Nuevo Vallarta.
But, I went. And when I go I make it a point to try something new every time I go. I have only been a handful of times.
This time we were surprised with something new. A white dip with our chips and salsa. It made our chips taste a lot like Cool Ranch Doritos. I didn't care for it much but my husband ate it up.
I ordered the Vegetarian Platter #4. A tostada, a burrito and enchilada. It came with beans (which I love) and rice (which I don't, so I promptly gave them to my husband.)
Let me clarify – I like spanish rice. I am just really picky about it.  Here it does not have a lot of flavor and it is pretty dry.
The salsa has a lot of tomato and spice which is exactly how I prefer it. Beans are nice and "refried" with the perfect blend of  butter and salt with just a hint of seasoning.
The food is authentic and not some taco bell rip-off crap. You can also tell this runs true to south of the border form and not northern style.
My favorite part is that they use the white Mexican cheese.
What is your favorite Mexican restaurant and dish?