Cast Iron Skillet Sugar-Free Sweet Cornbread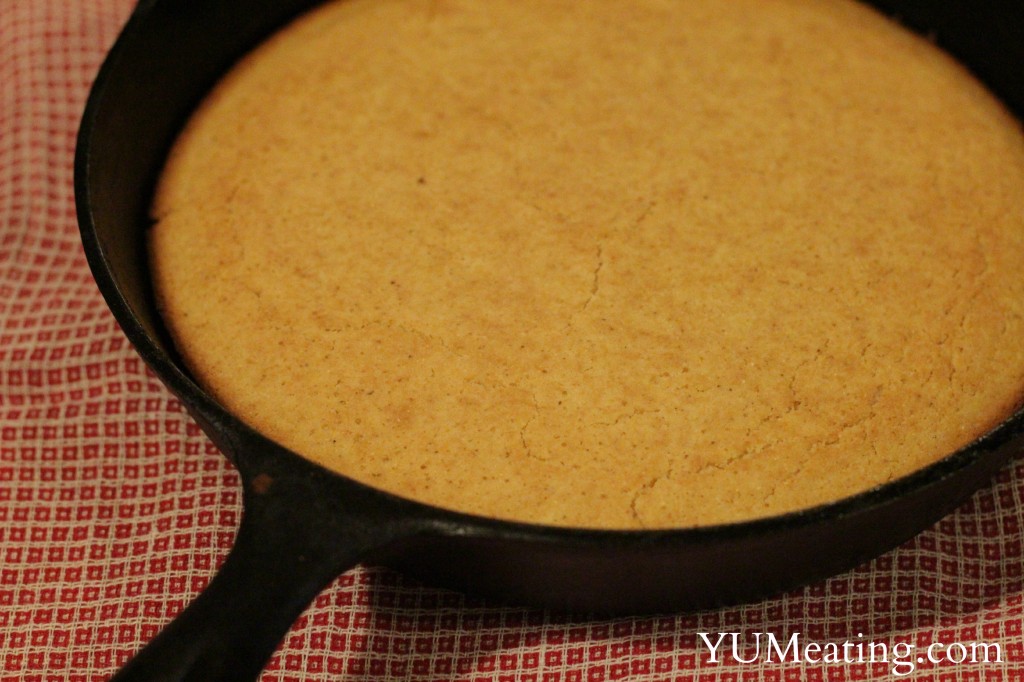 Growing up in the south one of the things I am privy to are countless recipes for cornbread.  Having a mother raised in the North I was taught the wonders of 'Johnny Cake' at a very young age.
When I married my ex-husband  I remember asking my in-laws why their cornbread wasn't sweet (and it was very grainy and not like cake) and the poor woman looked at me like I was off my rocker. Oops.
When I was younger and living in OK cornbread was all the same. Dry. Grainy. Crumbly. And it just tasted like corn. As I got older and OK became a little more developed different variations started to make their way into the restaurant scene. I have tasted cornbread with cheese, jalapeno, peppers, onions, eggs, bacon, ham, pork, various sausages, and pretty much any other vegetable and meat creation you can think of.  Let's not forget about the incredible amount of hot sauce concoctions.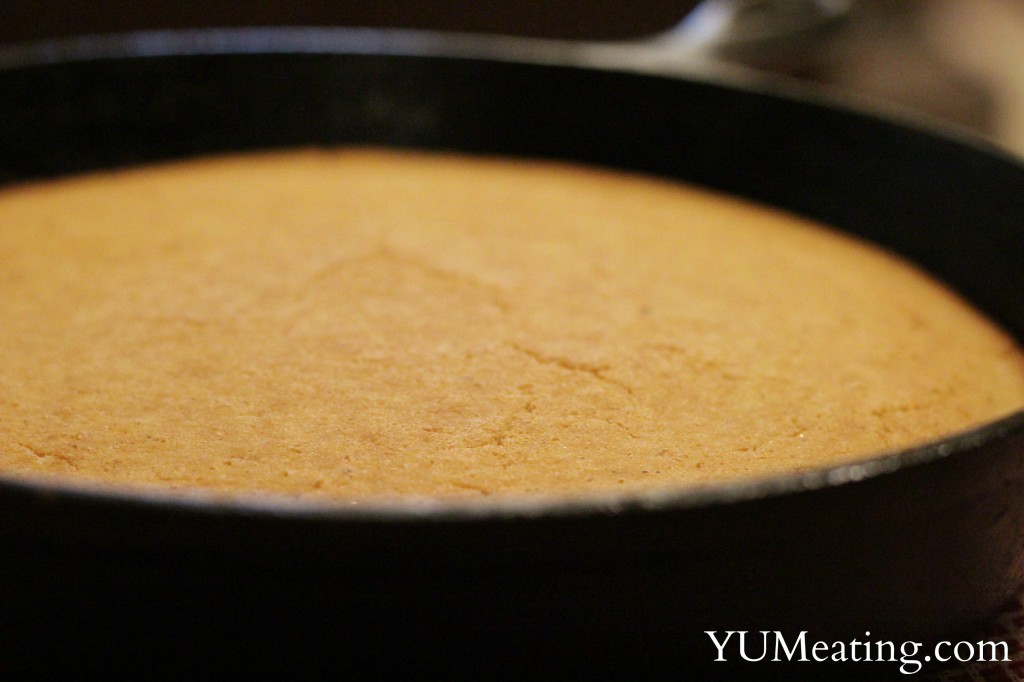 But, I don't come across too many who make their cornbread like cake the way my mom did.
Someday I'll perfect that recipe. I'm starting to think she's holding out on me because she's yet to tell me exactly how to make it.
She prefers to make hers in a cake pan. I prefer to make mine in a cast iron skillet. I also prefer mine to be sugar-free.
A common pattern in my house is that I have a tendency to make things differently – often. This recipe is just one of the ways I  make skillet cornbread. You can use sugar instead of Splenda. You can swap the Splenda for Stevia. You can use all skim milk, or all almond milk although your cooking time will change. You can also use whole milk instead of skim milk.
I ran out of skim milk. It happens. Still turned out just fine.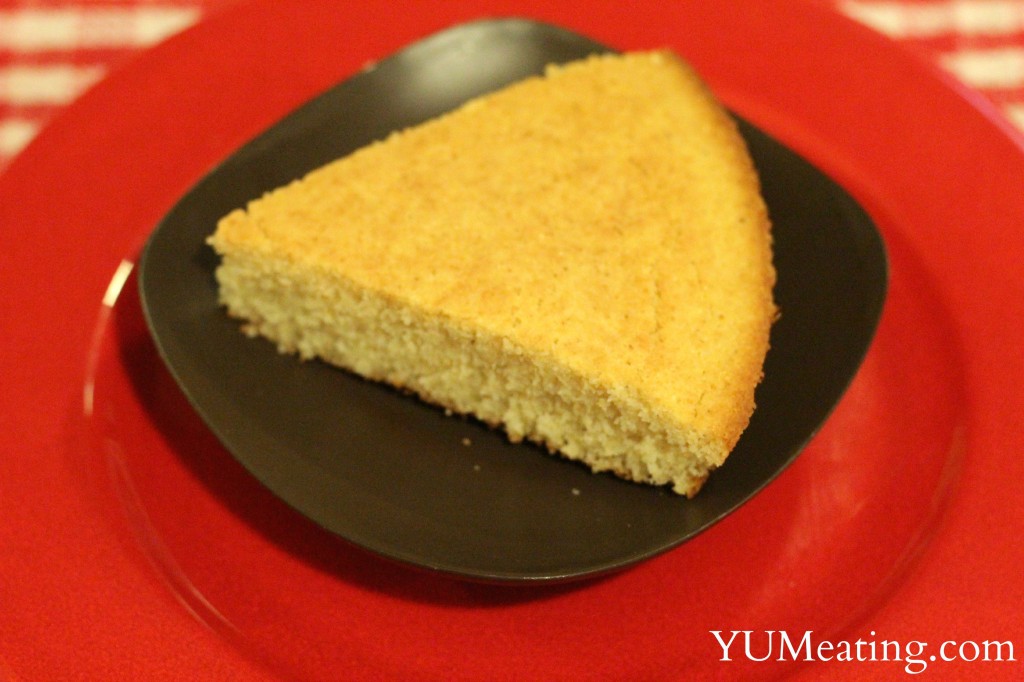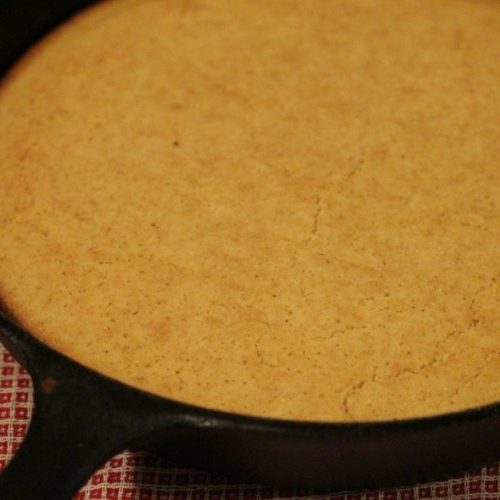 Cast Iron Skillet Cornbread
Ingredients
2

c

self rising corn meal

1

c

skim milk

1/3

c

almond milk

1/4

c

canola oil

1

egg

1/4

c

sugar replacement

stevia...your choice
Instructions
Preheat oven to 425.

Using the oil of your choice, prepare your cast iron skillet.

Put all ingredient in a large bowl.

Whisk together.

Continue whisking until batter is moist. Batter will be lumpy.

Pour batter into cast iron skillet.

Bake 20-25 min.