Beardsmen Spirit ~ Beard Oil & Conditioner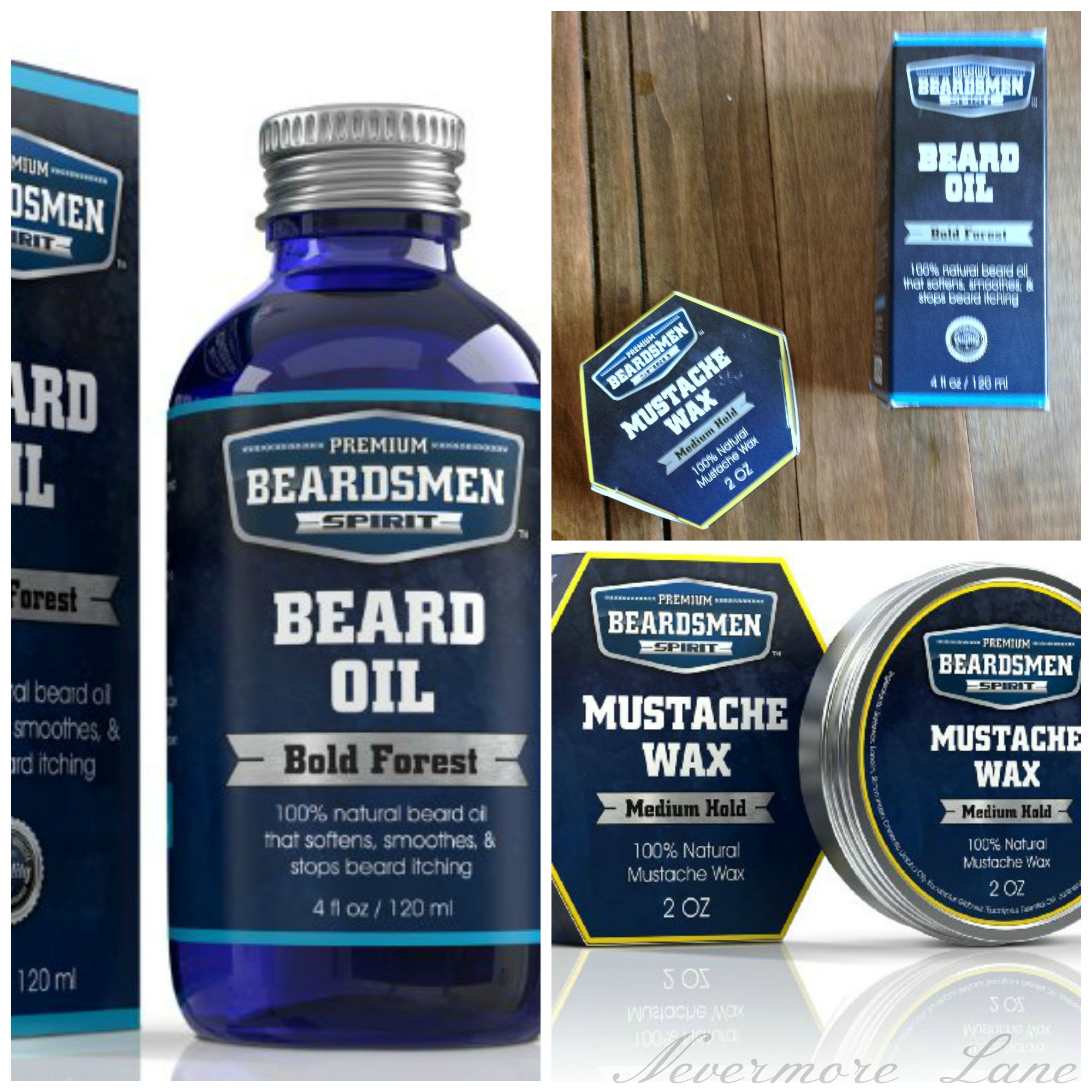 Hello my lovelies. I know it has been forever since I have posted on this site. I have a lot of changes going on with my websites. Trying to simplify life and chip away at some of my projects. I've also really hit the ground running with my fiction and I couldn't be happier. I'm working on a new design for Nevermore Lane and I am super excited to get a fresh new look here. In the meantime, lets talk about the spousoid . Sometimes he likes to make an appearance on my websites. Today we are giving a review on Beardsmen Spirit Beard Oil & Conditioner and Mustache Wax.
The husband usually shaves his face and head.  Earlier this year he decided to grow his beard out. In all of the years we've been together he's only done this one other time. He ended up shaving it all off when he finished his clincials and it was time to back to work.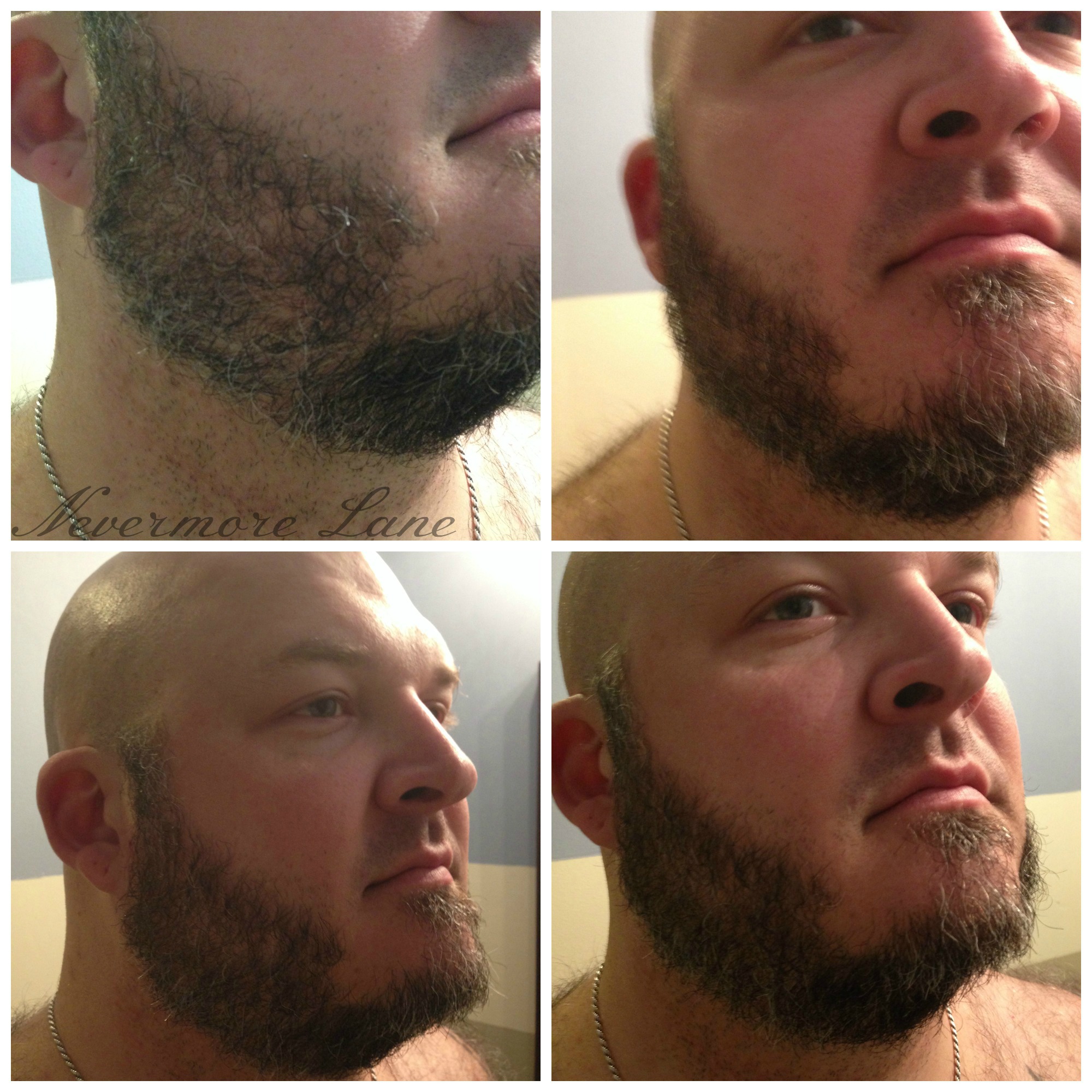 Well, as luck would have it the spousoid  decided that his mustache just wasn't working out for him so he shaved it right before the product arrived. So I'll have to come back and update my review once he tests out the Beardsman Spirit Mustache wax. I can tell you, as I have checked it out, that it feels a lot like hair wax or pomade. It has a nice smell, too.
As for the Beardsman Spirit Beard Oil & Conditioner, the hubs loves it. He has really coarse hair and sometimes it can feel it rather rough. The moment you take the lid off the bottle you get a very nice clean, woodsy smell. I'm not a fan of overly manly scents. Things that smell like woods or leather. I much prefer crisp, clean scents. This is a nice line right down the middle.
He loved the oil. He smoothed it on and all those coarse hairs instantly became softer to the touch. All his little fly-a-ways seemed to have disappear.
I'm happy to report he's been using it every day since.
While neither of us have a lot of experience with beard care products, we can both say that this one does just what it's suppose to and feels like a high quality product. Very little is needed so I have a feeling this bottle will last quite a while.
Anyone who knows me knows I'm a sucker for a good marketing campaign and product packaging. I love these little bottles. They have that antique medical and product bottle feel. Very apothecary.
Disclosure: I was not compensated for this post. I was given the product for free in exchange for my honest review. I was not required to write a positive review. All opinions are 100% my own. These are Amazon affiliate links. If you make a purchase on Amazon after clicking the links, I'll get a few cents from that purchase.