#52weekmoneychallenge Started for Us!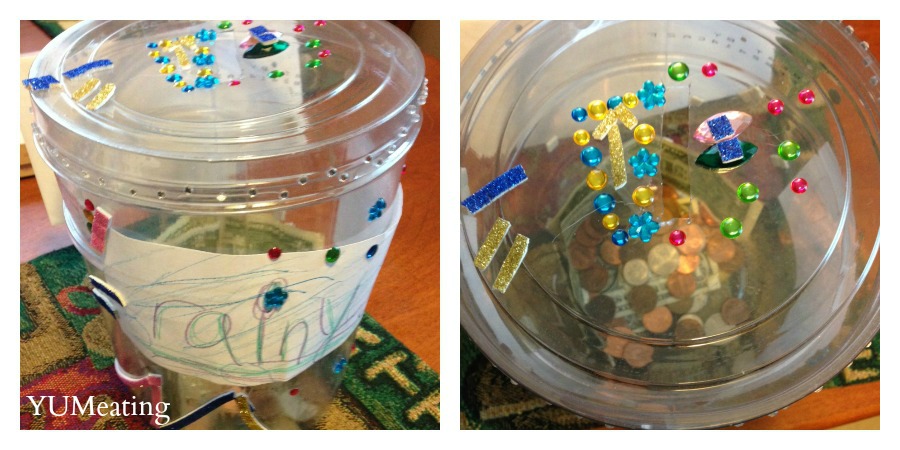 The holidays are finally over. The tree is down, decorations are put away. The dust has settled. We finally had some time to put together our money bucket for the #52weekmoneychallenge from Stuck at Home Mom.
Back in December I made the announcement that we would try our damnest to follow this savings program. I had read that some people do it in reverse and start adding the larger amounts so by the time the holidays hit they only have to come up with the smaller amounts. I thought that might be better for us, but trying to come up with the $100s to fill the bucket during January might be more of a problem while the husband is still in clinical's and getting through his last semester of school.
So we decided to just do the smaller amounts as scheduled and go forward. He'll be done with school and working full-time by the time the larger amounts start to pop up so things should be a little easier for us then.
I might do some swapping of the numbers too.
We cleaned out a pretzel container. Kiddo had drawn her 'rainy day' label and then set out to bedazzled it. I tape an envelope on the back that contains the printable schedule of the amounts to add each week.
Kiddo added some of her fairy money (they tend to leave behind some change when they visit.) We had a few dollars left over from Christmas money so I added those. The husband had a few cents that had been collecting on his desk so we added those as well. I think we are now up to $11 and some change if I remember correctly. So we are ahead of the game.
We decided we'll keep adding any spare change that turns up and maybe at the end of the year we'll have the scheduled saving and some extra to take a special Christmas trip. We're hoping that during Christmas break we'll be able to go to NYC. The dream is to ice skate in Rockefeller Plaza. We'll see. After this giant ice storm here in MI that left me powerless and now this giant dumping of almost 10 inches the last thing I can think about is snow and ice skating. We might have to take a different Christmas trip.
Are you joining the challenge? What are you planning to do with your money?