Homemade Roasted Chicken and Vegetables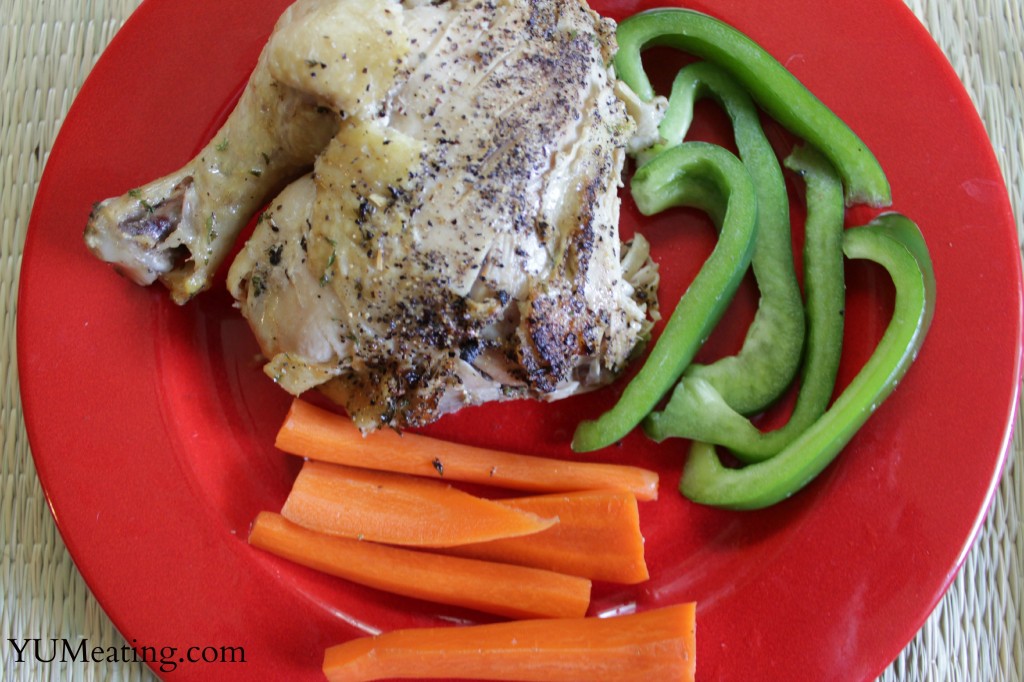 One of the easiest meals for me is to make roasted chicken. It feeds us all and it's very  budget friendly if you are watching out for things like that. We always have leftovers that we use to make homemade chicken and noodle soup, complete with my grandma's homemade noodles.  We also save the chicken stock for this purpose. At times, when I am feeling really productive I will boil the bones for even more stock.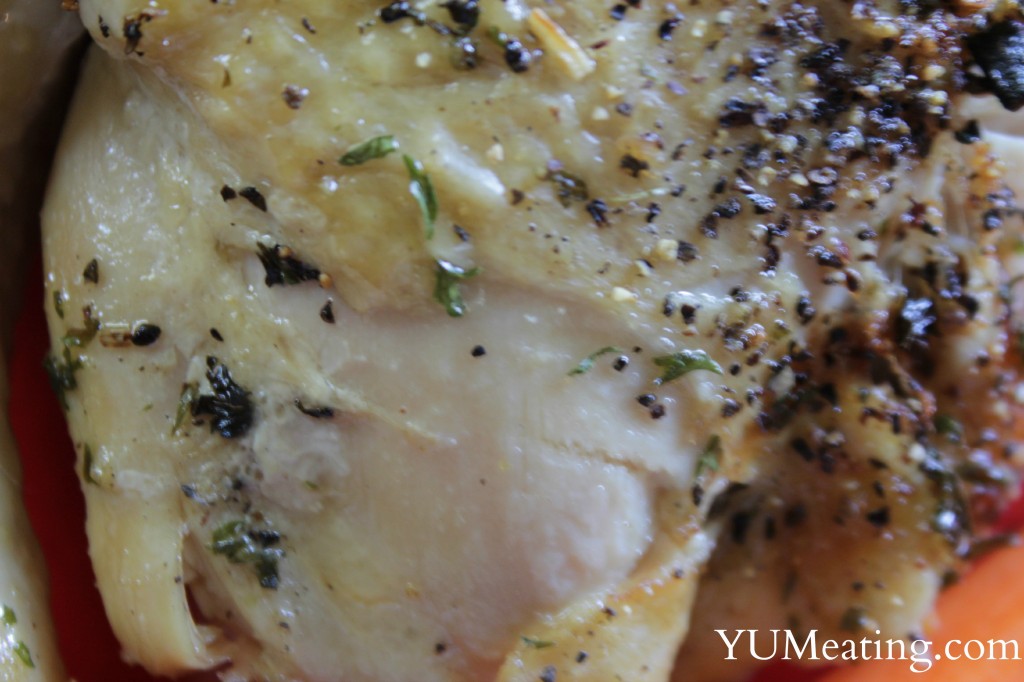 The first meal from a roasted chicken usually tends to be the chicken and some vegetables paired with a side salad. For the sake of a wonderful photo opportunity  because my chicken turned out so pretty, I paired it with some carrots and green peppers to give it a nice pop of color.
I'll be sharing my great-grandmother's homemade recipe for chicken and dumplings so subscribe or 'like' us on Facebook to be notified when that recipe appears.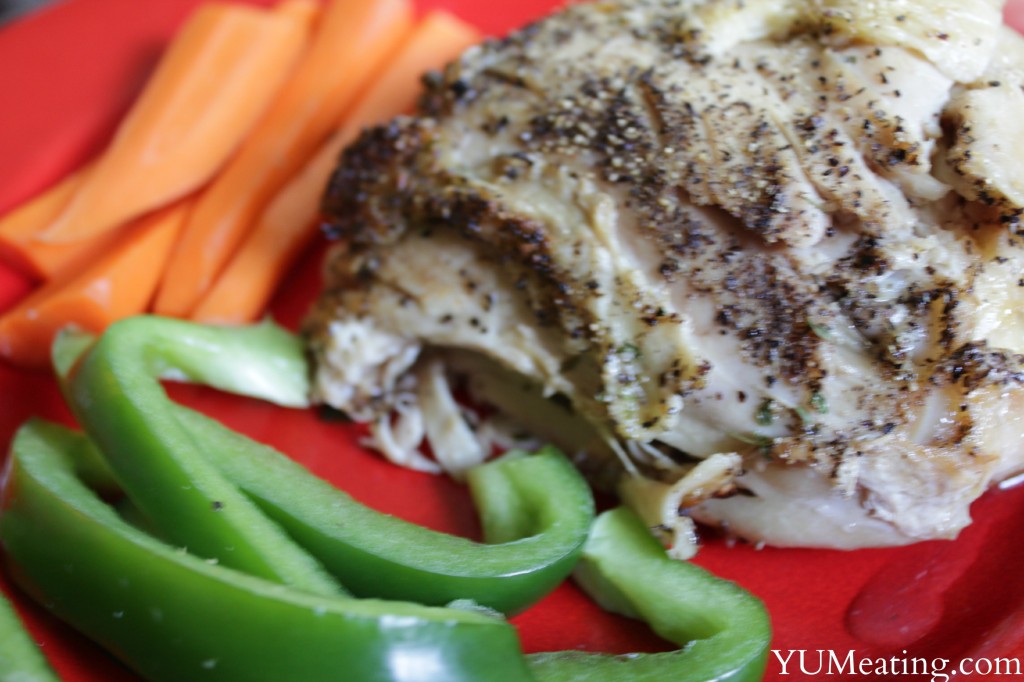 The recipe for the roasted chicken can be found on Monday's 'Roasted Chicken' post. I hope you enjoy!