Giveaway: Betty Crockers Cooking Calendar – A Year-Round Guide to Meal Planning with Recipes and Menus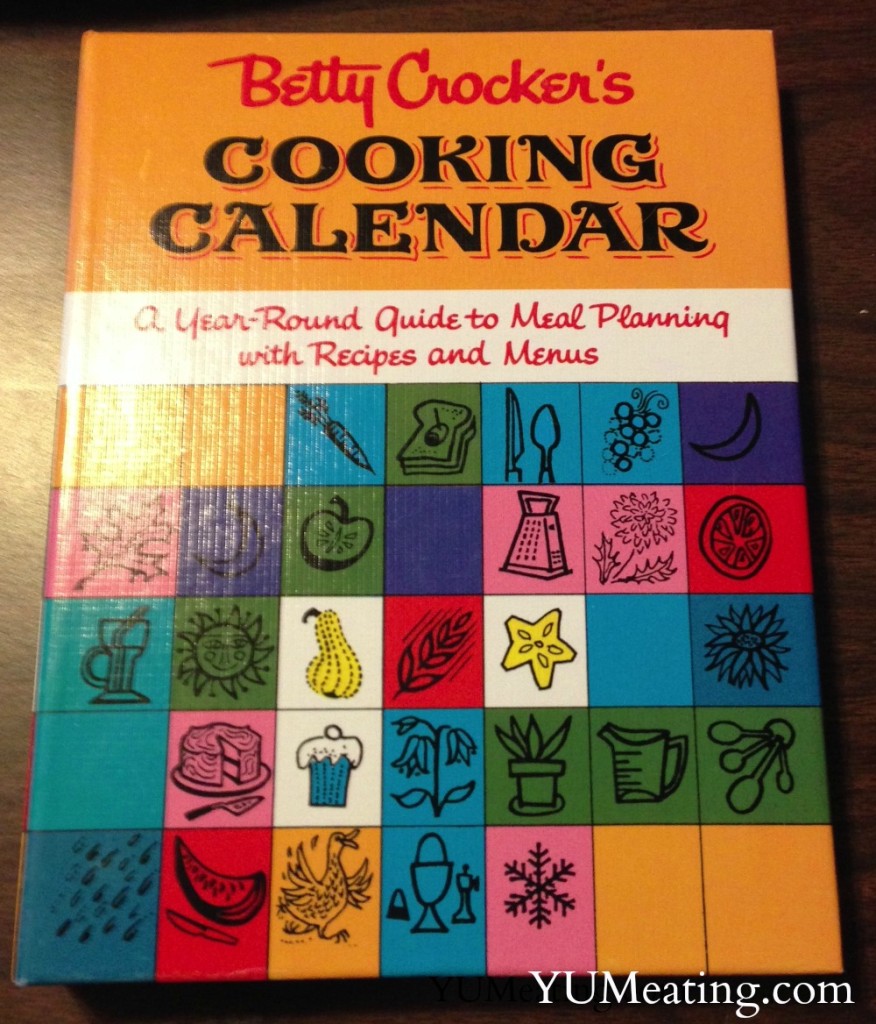 I was out and about a few weeks ago and saw this little gem hidden in the corner of a local bookstore. There were 3 of them. After thumbing through it I decided to purchase 2. One for me, one for you. I love retro cookbooks because they remind me of all the happy times cooking with my mother, grandmother and watching my aunt bake. It also reminded me of the 1972 Retro WW Experiment blog I have been following for a few years now.
(Whether you are a weight watcher fan or not, the blog is a hoot to read.)
I've made a significant dent in reading mine and it's such a fun little book. Originally I had planned to use it as a blog post planner but had felt I would never be able to write in it. I ended up printing off this printable for the front page and this for the back page to make my own planner thanks to Pinterest. I used my empty Organizher planner by Mead I purchased a few years ago.
I also had no real intention of using YUM as a giveaway site but this book is so cute, I just have to share it with my readers (all 9 of you 😉 ) Besides, YUM is so new – it can't hurt. This is not a sponsored giveaway. It's just me sharing a cute treasure I found.
Here are a few pics of what the inside looks like . This is an exact replica of the 1962 version of the book and there is even a little note on the first page under the copyright. "Facsimile Edition: 2009"
Betty Crockers Cooking Calendar: A Year-Round Guide to Meal Planning with Recipes and Menus.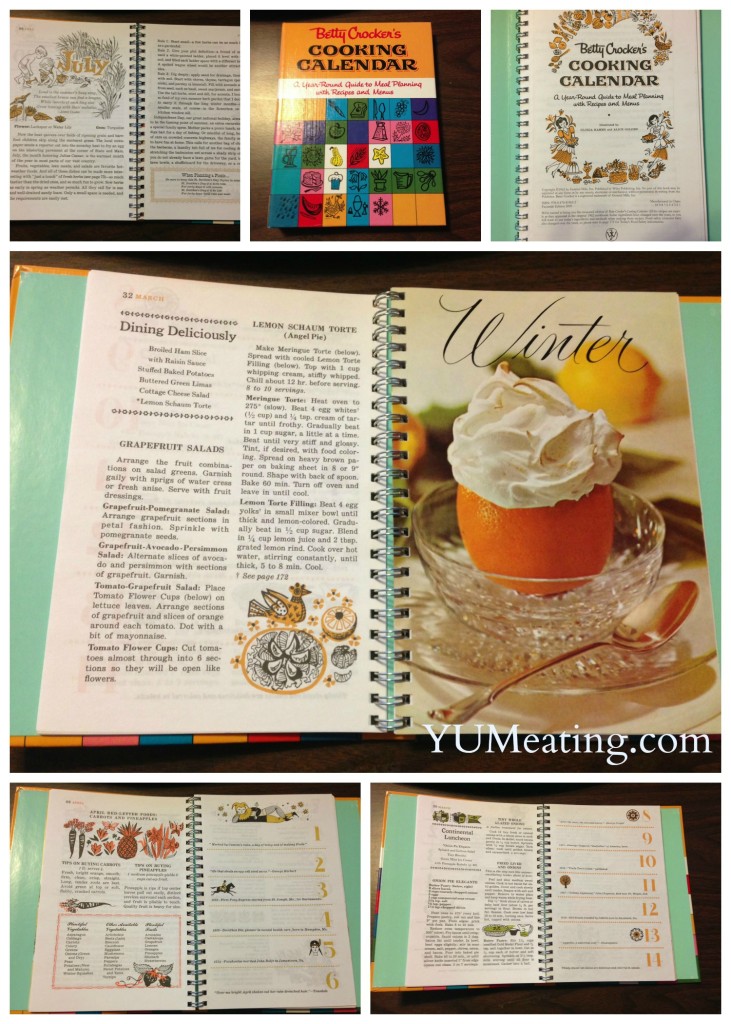 Doesn't it look cute? I really think you will have a lot of fun looking through it.
So why not take the time to enter the contest today?!?!?
Good luck!
a Rafflecopter giveaway