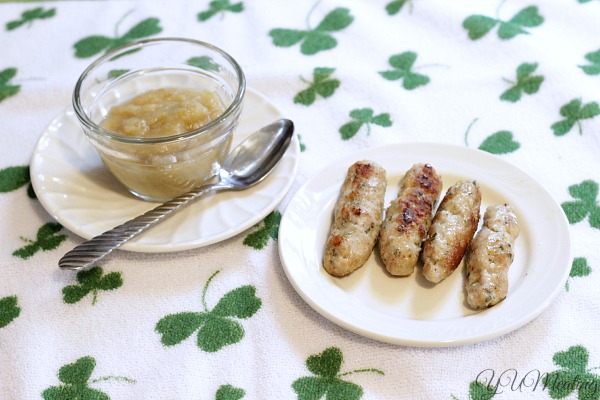 Weekend breakfasts are a huge ordeal in this house. Since we only get kiddo on the weekends we make sure we always have a family breakfast on Saturday or Sunday. We have a handful of favorites and don't stray too often but after looking through the traditional Irish cookbooks I knew there was one standby that was going to get a bit of a twist.
I'm no stranger to making homemade sausage.  I really much prefer making my own than buying prepackaged. I know you can get prepackaged that is minimally processed, but I really enjoy the process of making my own sausages because I can make it any flavor I want and keep tabs on the sodium content. Plus, I don't have to worry about any sort of extra hidden ingredients.
I'm also a huge fan of making sure my family starts their day off on the right foot. More often than not husband runs out the door at 5:30am on clinical days without breakfast and there is no telling what time he slows down long enough in between patient's to actually get a break to eat. On school/work days he has a little time for breakfast, but he's not much for breakfast. Trust me, I've tried. He tends to eat his first meal at lunch, then he'll have dinner and what I call his 'second dinner.' Similar to second breakfast, I guess 😉 But, it's just how his eating schedule is.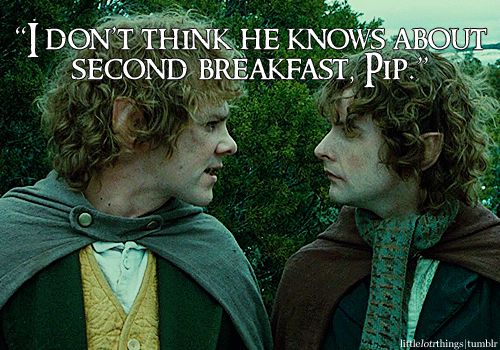 As for kiddo, she's with her mom and stepdad during the week. They get free breakfast at the school so that is where she eats. It's hit or miss from what she say's. So, it is important for me to make sure she gets good meals when she is with us on the weekends.
In honor of our Irish-American heritage and Irish-American Heritage Month I decided to swap out my sausage patty for a sausage link. This is the first time I have made my own link and was a little worried they would not work since I did not have a machine to put the meat into a casing. But, don't fear – we don't need one! All you do is mix all your goodies in a bowl and then roll it into links instead of making it flat like a pancake. Easy peasy.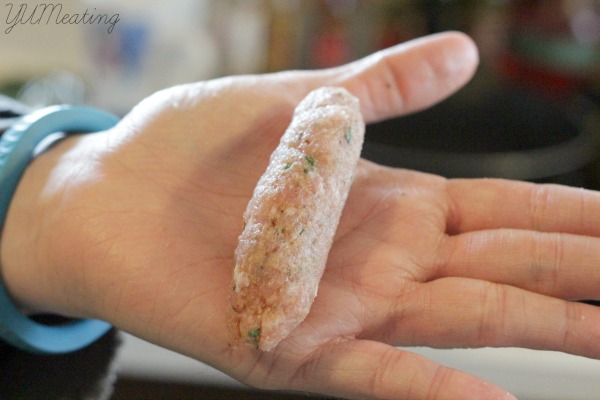 This breakfast was inspired by Homemade Sausages with Apple Sauce (pg. 117) of Irish Traditional Cooking by Darina Allen.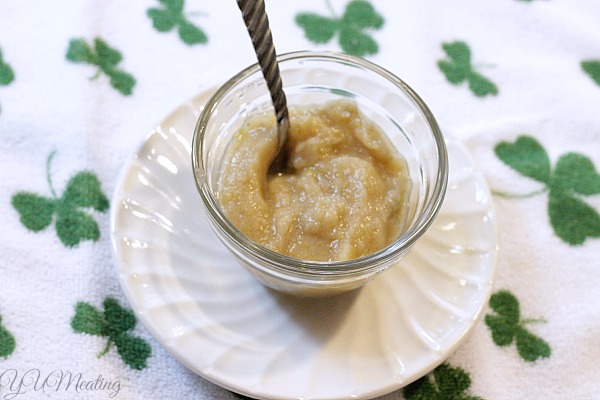 I served the links and applesauce with some eggs. I am not sure there was a whole lot of dipping into the applesauce, but every bit was eaten! I guess it doesn't matter how you dip as long as you eat it. 🙂
Irish Breakfast Dippers
Ingredients
1 1/2

lb

ground pork

1

tsp

minced garlic

1

TBSP

parsley

1

tsp

rosemary

1

tsp

chives

1

tsp

thyme

salt

pepper

olive oil

Applesauce - Use my homemade canned applesauce
Instructions
In a skillet warm olive oil on low heat.

While the oil is warming, in a large bowl break up the ground pork into small pieces.

Add the minced garlic and the rest of the dry ingredients (spices.)

Use your hands to mix all the ingredients until well blended.

Gather some pork mixture in the palm of your hand and roll your hands together to form a link.

Continue this process with the entire batch of pork and place them in the pan as you finish.

Continue cooking the pork on medium-low heat when pan is filled.

Cover.

Flip links every 1-2 minutes.

Continue cooking until links are a golden brown. About 10 minutes total.

If you need to make sure they are done, feel free to slice one in half.

Pair your sausage with a little bowl of applesauce when serving.

Happy Dipping!
Are you enjoying the Irish recipes so far? 
What about breakfast, are you a breakfast lover or leaver? Let me know your favorite breakfast in the comments!