Skinny Tofu Vegetable Scramble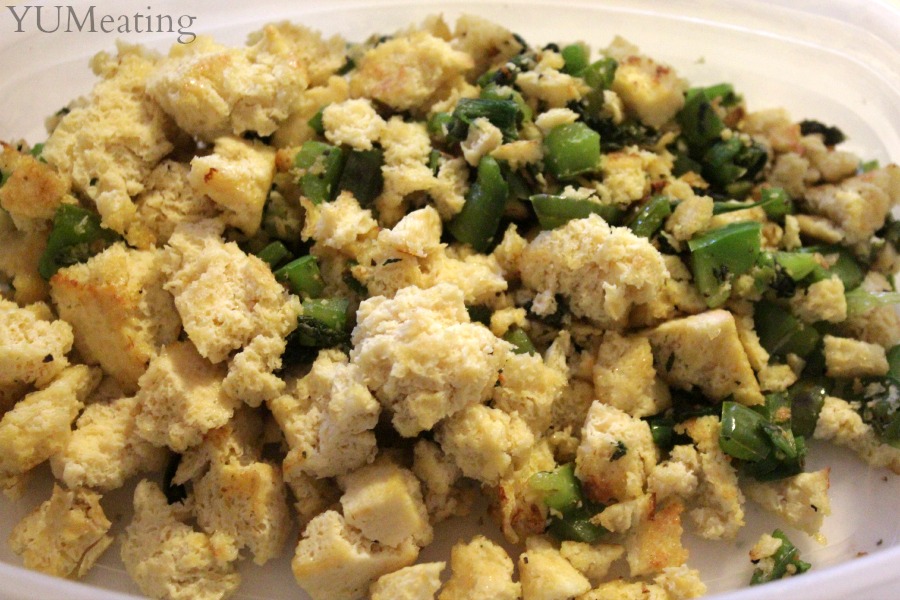 You know, I used to eat tofu all the time about 10 years ago. I scrambled it instead of eggs. Put some BBQ sauce on it and fried it to eat instead of meat. I even roasted it in the oven. All of it was really delicious and I never had a problem with it. I even enjoyed it with rice! It was also a time in my life when I experimented with soy and being as much of a vegetarian as I could possibly be. I was really in to holistic health and studied it quite a bit. I think the girls at the health food store got tired of me coming in at some point. 🙂 Back then I was on Weight Watchers and working my way towards a 50lb weight loss, making Lifetime and 'wogging' many miles. It was also a time when I had all the symptoms of PCOS but I was not diagnosed because so little was known about it then. No matter, somehow I was able to lose the weight, but I never gained my fertility.
Now there are all these conflicting studies about how tofu may be mad for me. It could be linked to breast cancer, it could also be making my PCOS symptoms worse. Good thing I stopped eating it for a long time. That is, until the husband made Tofu Miso Soup. Eating that soup reminded me of this Tofu Scramble and made me really crave it. Since I had some organic tofu (the other 1/2 of the block) in the freezer I thought a little bit in a scramble wasn't going to hurt me.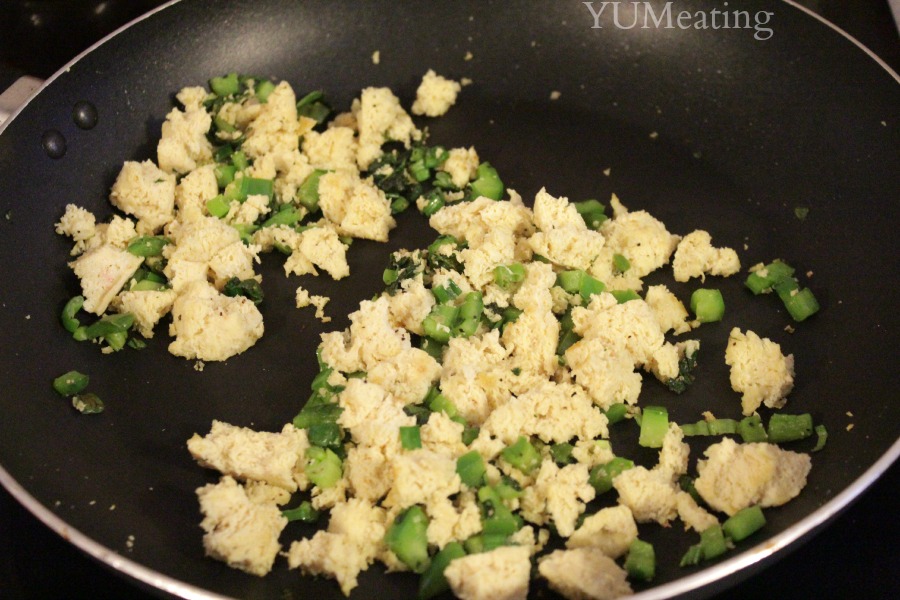 When dealing with tofu I found its best to freeze a block before use and then thaw it out. It gives it more of a meaty texture. When thawing I place a towel on a plate, then place the tofu on the towel. I add another towel to the top of the tofu, and then another plate. On top of all that I add my cast iron skillet. This makes for a heavy water press that get out all of the water. I let it sit for about 5 minutes and then I switch out for another set of towels. I let the water drain for about 15 minutes.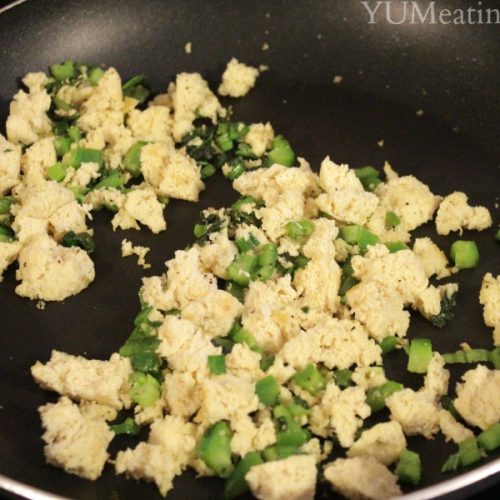 Tofu Scramble
Ingredients
1/2

block firm organic tofu

1

green onion

sliced

4

sliced of green bell pepper

diced

1

handful of fresh spinach

salt

pepper

1/2

tsp

coconut oil
Instructions
Warm the oil in a frying pan on low to medium heat.

Crumble the tofu and add to the pan.

Add salt and pepper to taste.

Allow to cook until the sides start to brown.

Add the onion and pepper.

Continue cooking on low until the vegetables become tender.

Add the spinach.

Sprinkle with a bit more salt and pepper if you like.

Continue to cook on low until spinach looks wilted and tofu is nice and warm.