Cheddar & Chives Potato Bread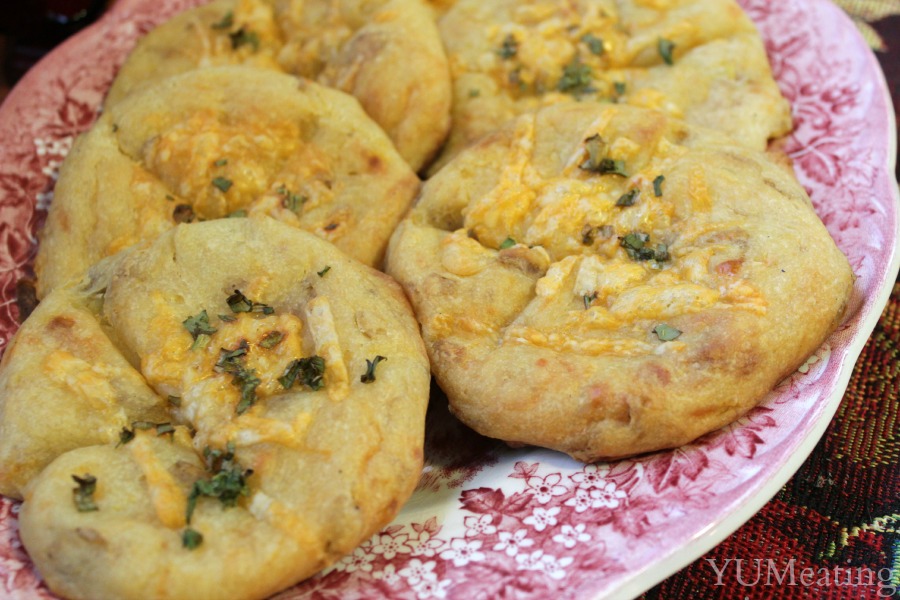 We loooooooooove this potato bread recipe and I am on a mission to test out some different variations. My first attempt at making these sweet little gems was back in October and I haven't been able to stop thinking about them. I actually sat down and made a list of all the different ingredients I could mix with these. Some of them stay true to old Irish traditions while others might be a little more modern. Either way, I have a feeling they will be yummy. I have a feeling I'll be whipping up more of these come March.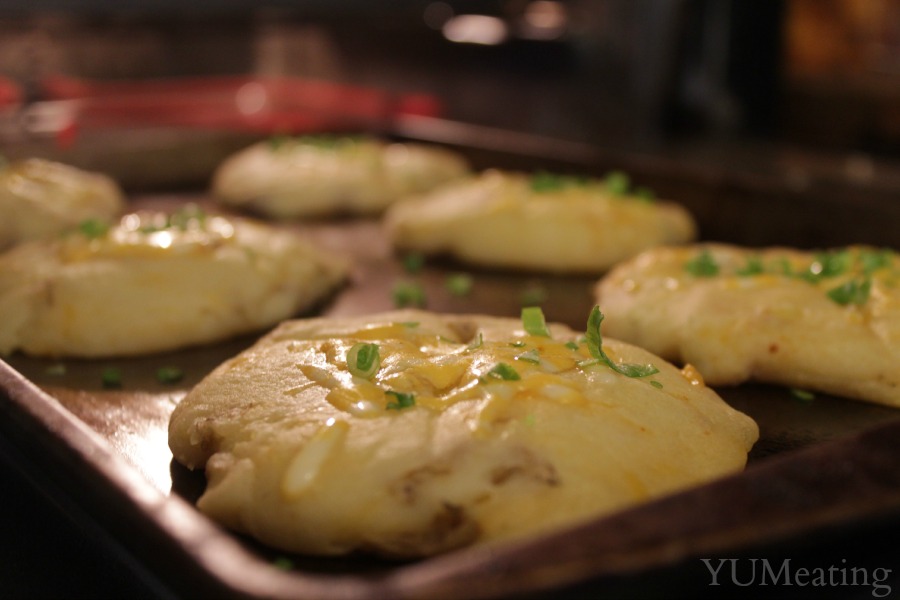 I keep telling myself in March I am going to do a 30-day cooking challenge. One Irish recipe every day for the month of March. I'm still trying to figure out how exactly I am going to pull it off because I can't make boiled dinner , potato or soda bread every week! On the other hand, that is part of the challenge. So, we shall see. I think it will be fun and I'll get to learn more about my heritage.
Now, let us get going on these cakes here in front of us. For some reason I call them cakes here at home. Just don't want to confuse you with potato cakes that are like pancakes. Bread is what the recipe calls them so we'll still with that. I'll try not to slip and call them cakes 😉
We love them so much I have to not only double the batch, but make two batches and cook them at the same time!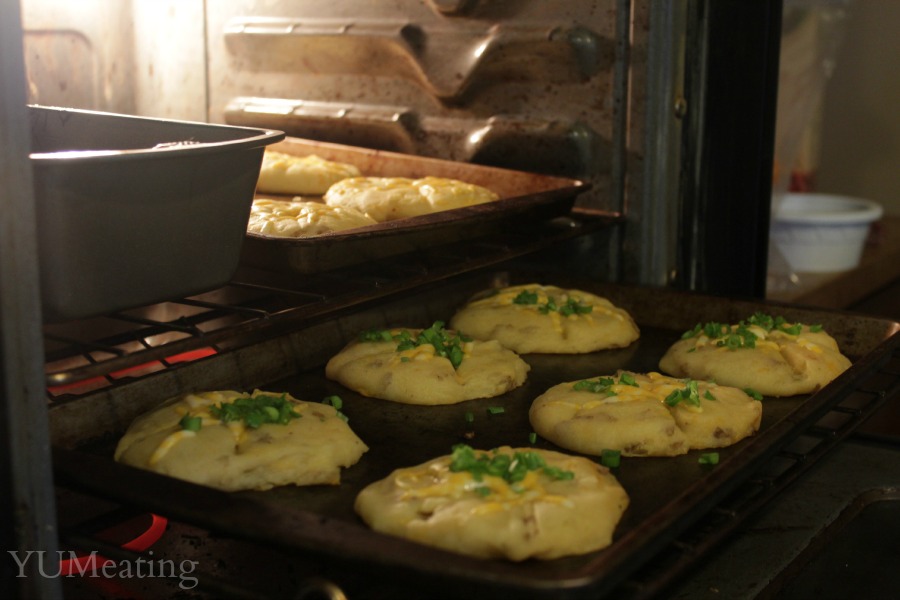 These are so warm and wonderful, it's hard to eat just one. But, they are starchy, carby, thanks to all those wonderful potatoes so it's easy to get full quick. I like making extras because they are nice to warm up for breakfast the next morning.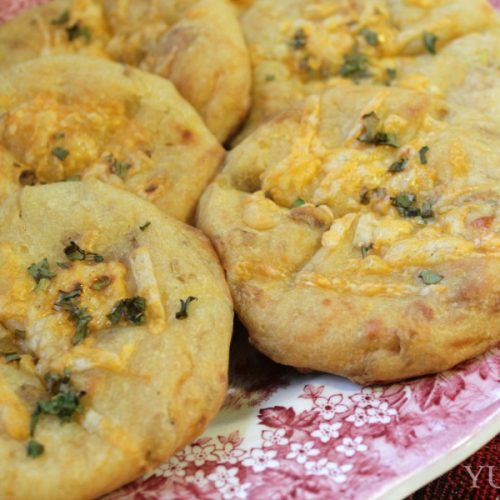 Cheddar & Chives Potato Bread
Ingredients
1

cup

flour

1

tsp

salt

1

tsp

baking powder

2

cups

mashed potatoes

4

tbsp

bacon fat

1

cup

cheddar cheese

shredded

1/3

cup

colby-jack

shredded

2-3

green onions/chives

slices
Instructions
Preheat oven to 350.

Mix the flour, salt, and baking powder together.

Add the potatoes and mix ingredients.

Melt the bacon fat and pour in.

Knead lightly.

Add a little flour to your countertop so the dough doesn't stick.

Place dough on counter.

Add the cheddar cheese. By this time the bacon fat has cooled so your cheese is less likely to melt.

Knead your dough again.

Divide dough into balls shape into patties.

Spray a baking sheet with nonstick cooking spray.

Place patties on baking sheet.

Use your knife to make the traditional criss-cross shape on the top. The Irish did this to bless their bread. It is also completely optional.

Sprinkle colby-jack and green onions/chives on top of each potato bread.

Bake for 30 minutes or until golden brown on both sides.