Who Says You Can't Have Eggplant on Cinco de Mayo?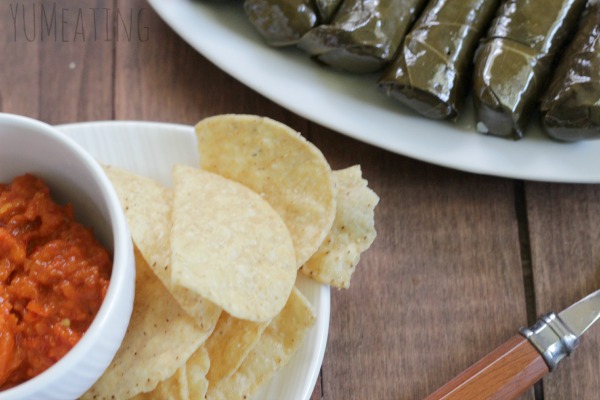 Happy Cinco de Mayo YUM readers! Are you celebrating today?
So, we are all aware that Cinco de Mayo is a Spanish holiday, right? Ok. Good. Generally we throw a party and eat a ton of Mexican food. AmmI right? Well, we do. Followed with a few Corona's and Lime. I'm just hard core like that. This year I wanted to kick things up a notch. Bring something new to the party. 
I made a roasted red pepper and eggplant dip to step away from traditional bean recipes. I paired it with some Lime tortilla chips from Food Should Taste Good and plated a few small grape leaves. 
Dudes.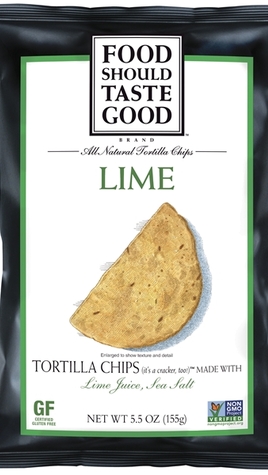 These Lime flavored tortilla chips are my new best friends. I thought the sweet potato chips I paired with the vegan cheese was the new hotness, but these….these things..I made it through the whole bag in a weekend.
Let me tell you a little something about these Food Should Taste Good chips. I've spotted them at Meijer and Kroger. They are averaging about $2.49 a bag because they seem to always be on sale or have a coupon. Yes, the bags are smaller than your $1.99 tortilla variety. But the quality of these chips….wow. I am thoroughly impressed with them. Such a good quality. Awesome flavors. I do not know if I could ever go back to regular store-bought chips again. These are worth every penny.
I have tried all of these flavors: Lime, Blue Corn, Jalapeno, Multigrain, Sweet Potato and Cantina. They are all awesome. My least favorite was the Jalapeno and I still enjoyed those. My favorite would have to be the lime. I can't wait to grab some of the other flavors from the store.
These super scoopable, dippable lime chips were the perfect partner in crime to the roasted red pepper and eggplant dip. I found the recipe on Epicurious (love that site!) and followed it (I know, that never happens!) with the exception of instead of the jalapeno I used a dash of red pepper flakes and instead of pita I used the lime tortilla chips. I also didn't pulse mine as much as I like my dips a little more chunky.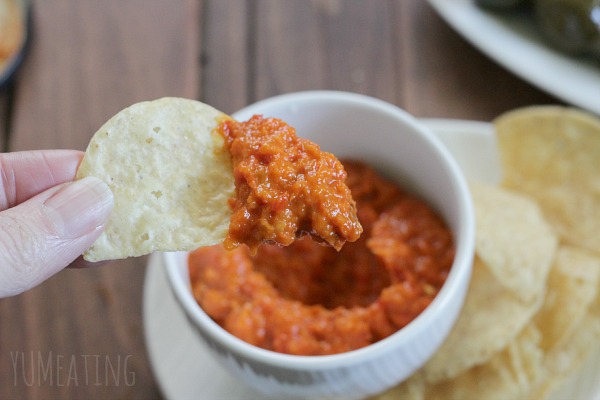 Disclosure: Food Should Taste Good provided me with the chips in order to facilitate my review. I am not being compensated. Opinions are 100% my own.