Plan Ahead Freezer Potatoes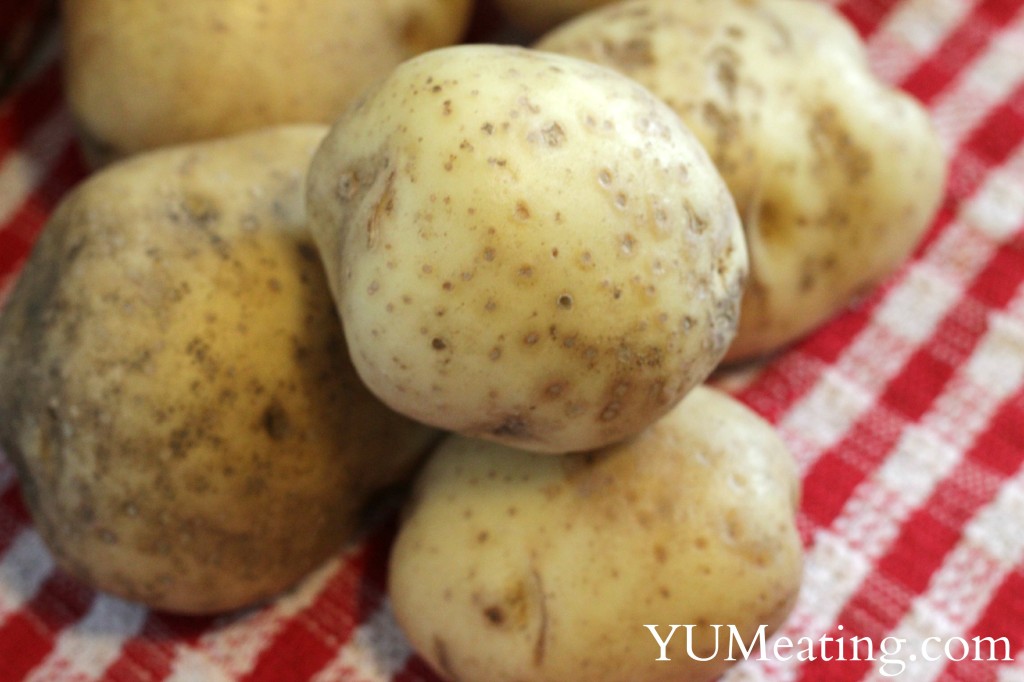 I mentioned back when I made Crockpot Potatoes that I had purchased 4 – 5 lb. bags of potatoes for $1 each at a sale my local Kroger was having.
As we get closer to winter we get closer to soup and stew weather. I knew purchasing those potatoes was a good idea at the time but I was unsure of how I was going to keep those potatoes from rotting without having to make a giant batch of soup or stew.
The same day I made these taters I also prepared potatoes for the freezer to use in the future knowing I was not going to be able to use up those potatoes anytime soon. I started to wonder if buying potatoes in bulk was such a good thing.
Then I had a lightbulb moment.
I did three different things with the leftover potatoes.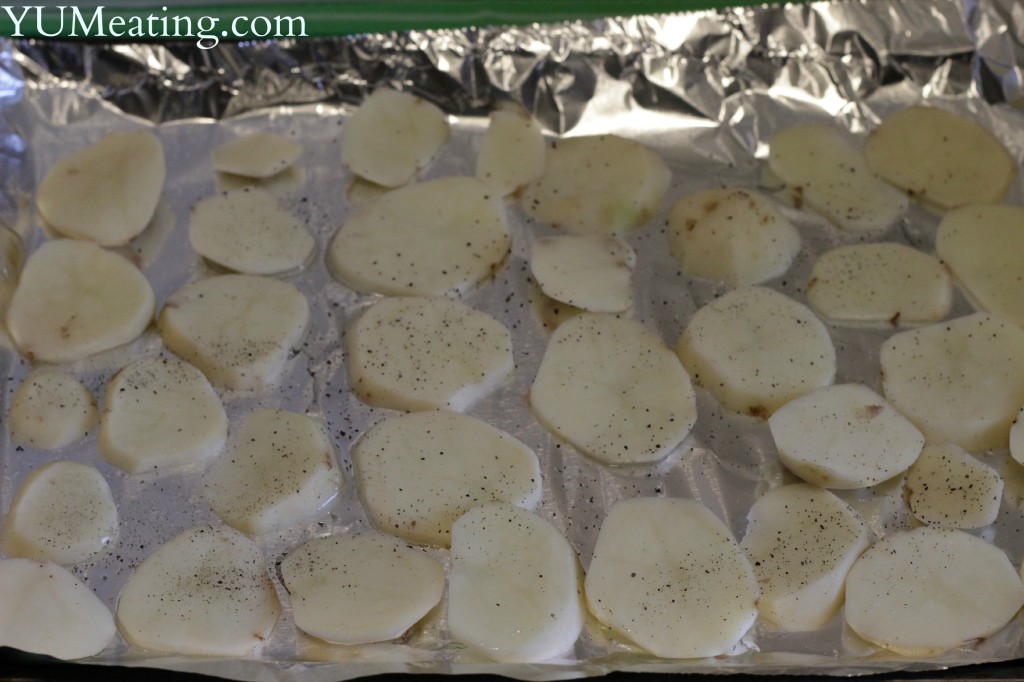 First.
I peeled and  sliced a few and laid the sliced on a baking sheet that I had covered in tin foil and sprayed with nonstick cooking spray. Then I drizzled a little bit of extra virgin olive oil over the pretty little taters added a bit of salt and pepper and baked in the oven on 350 for about 20 minutes. I put these aside and used them for that nights dinner.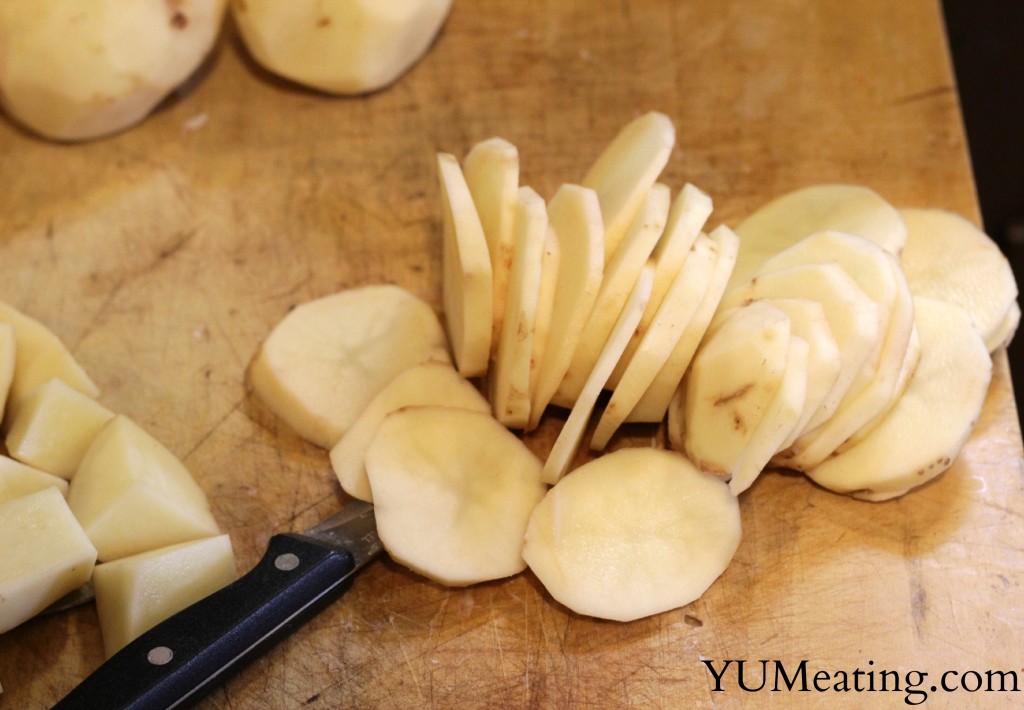 Second.
I peeled and sliced some potatoes until I had 2 – 3 freezer bags full of slices and immediately put those in the freezer. I will use these in the future for fried in the pan or faux fried/baked potatoes.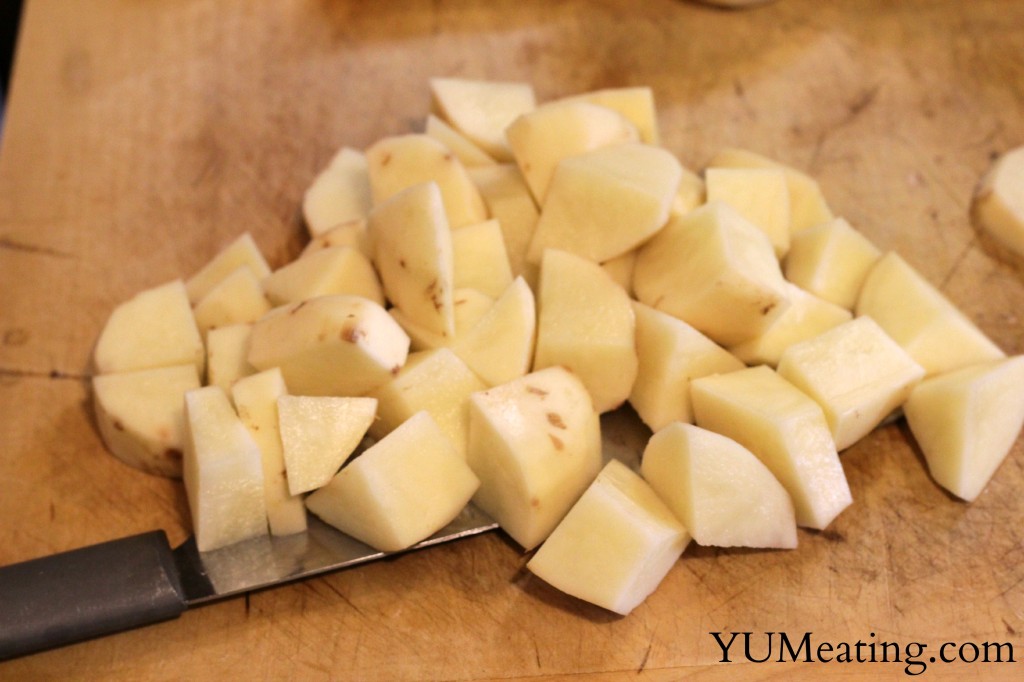 Third.
I peeled and diced potatoes until I had 2 smaller size freezer bags full of potatoes. These will be perfect for hash or mixed vegetables (peas, carrots, green beans).  I also had 2 bags that I used for larger quartered potatoes that would be perfect for a stew.
Since freezing the potatoes I have used the sliced potatoes. I learned that you don't thaw them prior to cooking or they will turn a little brown. I cooked them anyway and they turned out fine and the brown cooked out.