Quick Guide: How to Make Tasty Treats with Brown Rice Cakes #meatlessmonday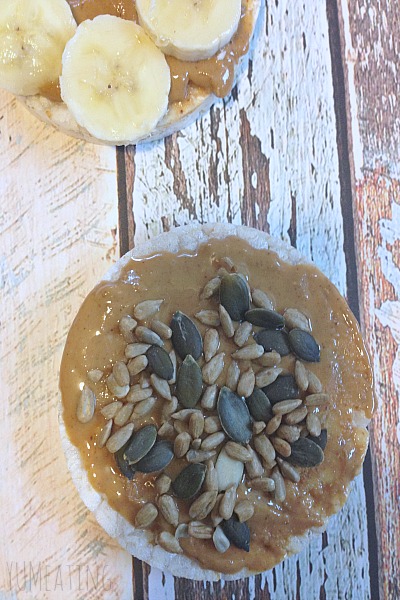 Hey look! A recipe!
I know, right! (in my best Monica voice..)
Summer is always the crazy time and with that crazy time comes changes in the way I cook.  It also gives us more opportunities to hit the road and test out new eats. But, today is Monday and I have an extra special treat for you!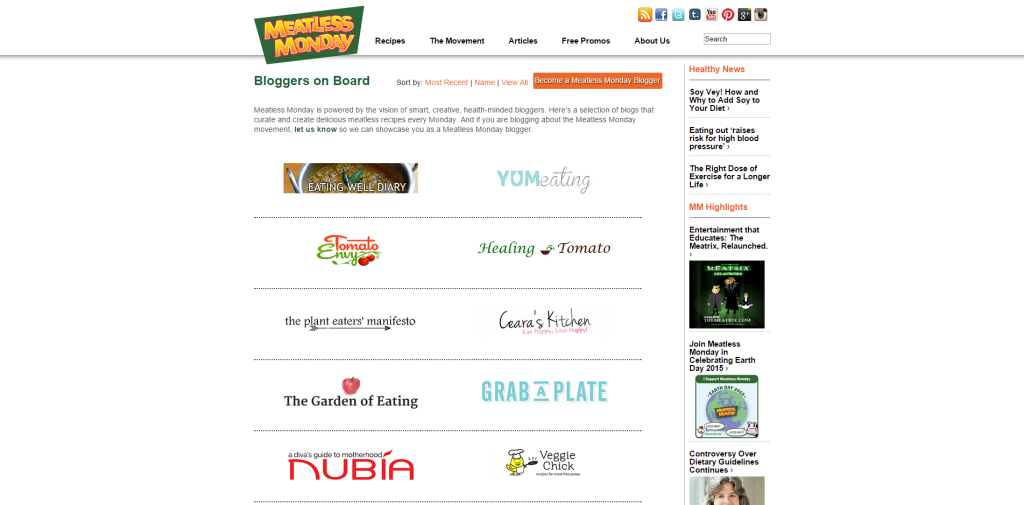 Check out who is listed on the Meatless Monday website!
I am honored to have been accepted into a wonderful program and joining with hundreds of awesome foodie bloggers.
For today's #meatlessmondy recipe we are going to start out with some low glycemic brown rice cakes. I purchase mine in the Asian food isle because they don't have a lot of additives and/or extra sugar. Minimal processing and the cakes themselves are thinner than traditional rice cakes made by brands like Quaker. I find that even though they are thinner, they are not as airy. I like that.
This recipe is super simple.
On 2 brown rice cakes I used 1/2 tbsp of all natural peanut butter on each. I use all natural peanut butter for lower sugar and carb count. PB2 is a great alternative to all natural peanut butter if you are put off by the separation of the butter and oil. Best bet overall? Make your own 😉 I promise, it's not as hard as it looks. You follow the same basic recipe as this vegan cheese.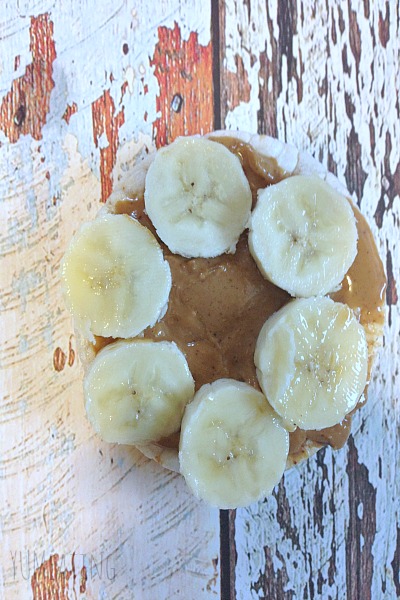 Once the peanut butter was spread, I sliced up 1/3 of a banana. I put the other 2/3 in the freezer to use in a smoothie.
If you are a fan of honey, then by all means, drizzle a little honey. I love the combination of honey and peanut butter with banana. I was out of my raw honey….I need hubs to make a call to his aunt.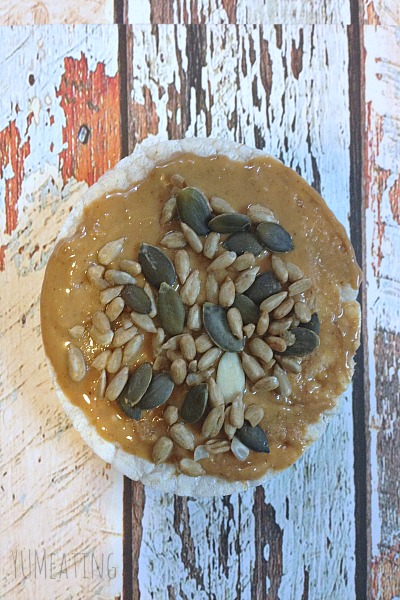 Now, for the other brown rice cake I added a handful of Graze seeds. You can use any type of seed like sunflower and pumpkin.
And there you have it. Super simple, low glycemic, protein-filled snack or lunch. They make a great dessert, too!
Are you a fan of rice or popcorn cakes? How do you doctor them up?