#SummerofPudding with #KozyShack : Chocolate Cherry Cake Cups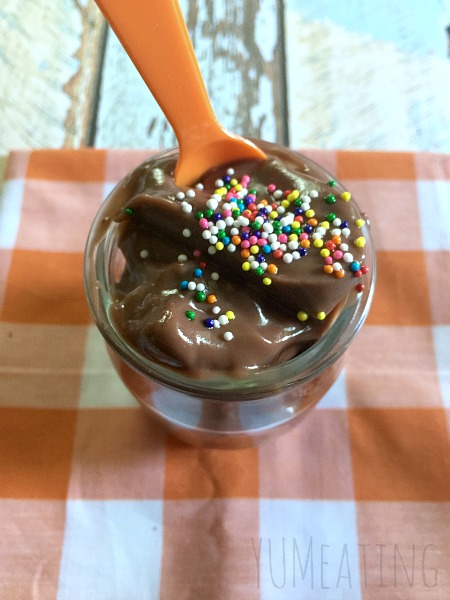 Did you know this is the summer of pudding??? YUM, right? The Summer of Pudding kicked off June 26 with National Pudding Day. *raises hand* I admit, I had no idea there was a day to celebrate pudding!! Here at YUM eating we're celebrating all summer long; kicking off the tasty event with Kozy Shack® Chocolate Pudding.
Kozy Shack® Chocolate Pudding is one of my favorite chocolate treats. It's made with real ingredients to give it that thick, creamy, homemade taste. Kozy Shack® reminds me of the pudding my grandma and mother would take their sweet time slow boiling on the stove for the chocolately goodness to be just right. Brings back so many wonderful memories. With Kozy Shack® Chocolate Pudding I can share those same great flavors on some of my own tasty treats.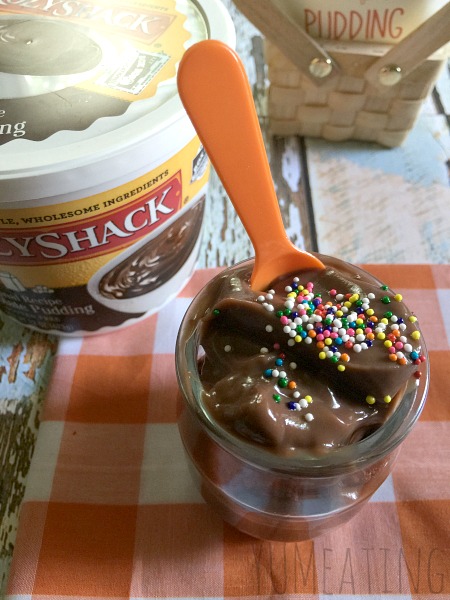 One of my favorite things is to swap frosting on chocolate cake and use chocolate pudding instead. So much #nomnom and everyone here likes it. Mr. YUM doesn't have the biggest sweet tooth, but you put a dish full of pudding in front of him and he's like a kid in the candy store. Kiddo loves her chocolate pudding too, she's the bowl licker 😉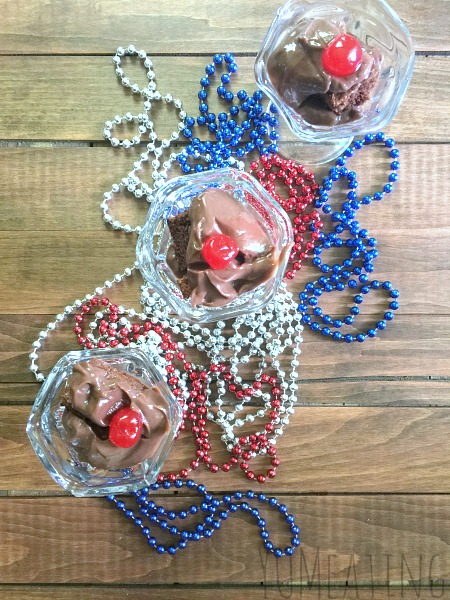 This recipe is super simple which makes it easy for your 4th of July events. You can follow my Skinny Chocolate Cake recipe, use your own favorite chocolate cake recipe, or even reduce time by purchasing a premade cake from your favorite stores bakery.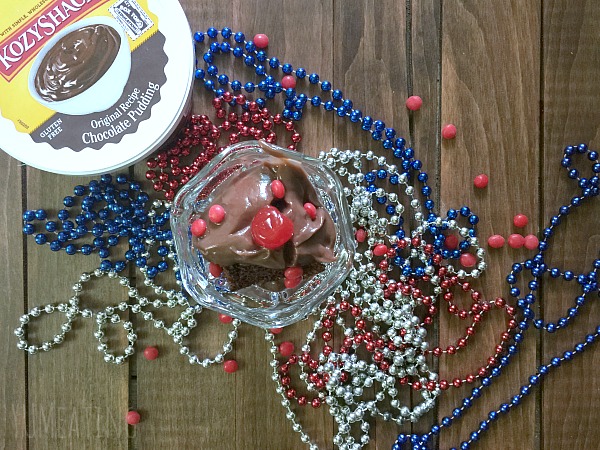 Using a knife or a cookie cutter, cut pieces of your cake so that they will fit in your desired dishes. Top with pudding. For extra tall dishes, layer cake and pudding.
Top with cherries. Sprinkles are optional, but sure are a lot of fun!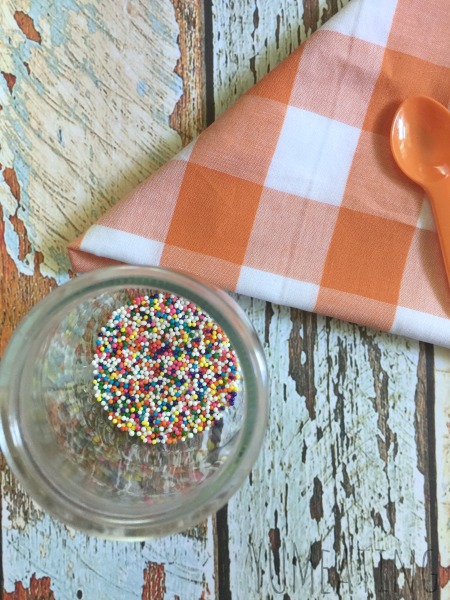 We'll be celebrating pudding all summer long. Join us July 15 for National Tapioca Pudding Day and August 9th for National Rice Pudding Day!
About Kozy Shack:
Kozy Shack® Pudding is made with simple, wholesome ingredients, so it's simply delicious. It is the only premium pudding made with simple, wholesome ingredients like milk, eggs, sugar and rice. Kozy Shack® Chocolate pudding is rich and chocolatey, made with real cocoa.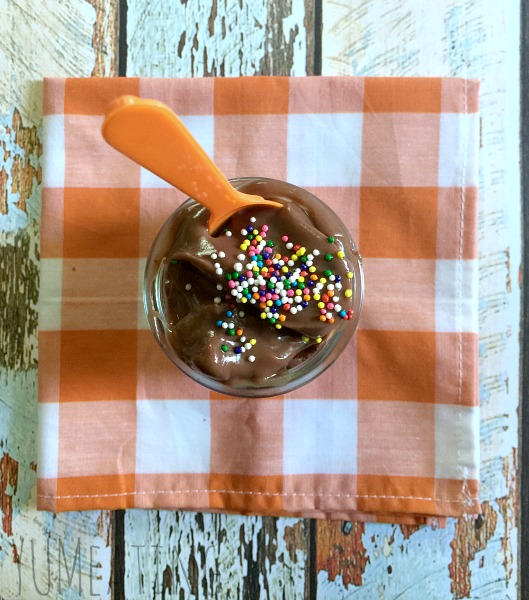 Kozy Shack is hosting a summer giveaway all summer long. Check out their website, Facebook,  and Instagram for more information and to enter.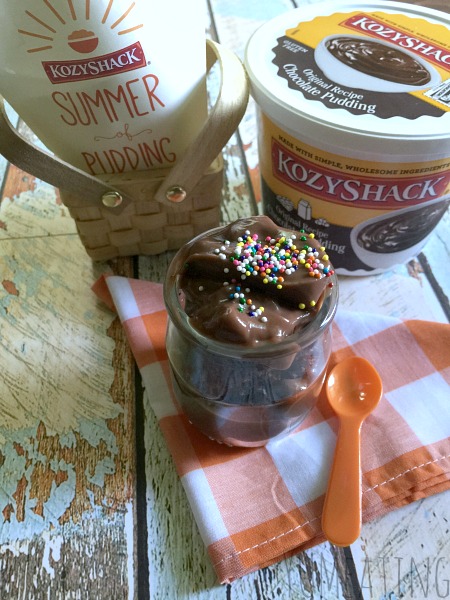 What's your favorite pudding treat?