Guinness Grilled Shrimp and Rice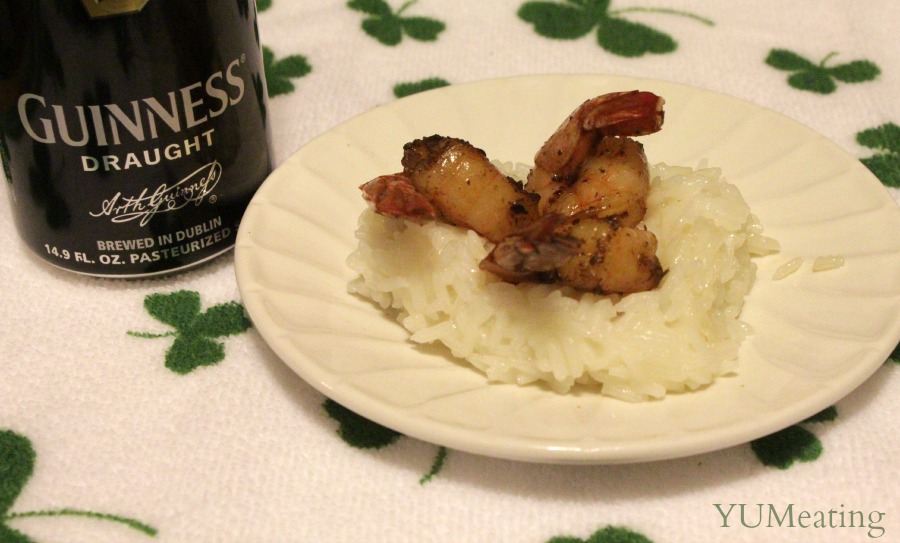 I'm cheating a little today. This recipe is somewhat of a repost. I know there are a lot of folks coming around that are seeking Irish recipes for the month and I wanted to bring this one forward.
The Guinness Grilled Shrimp was an entry into a contest called "Get Your Chef On" and for me it was a lot of fun to make….and to eat.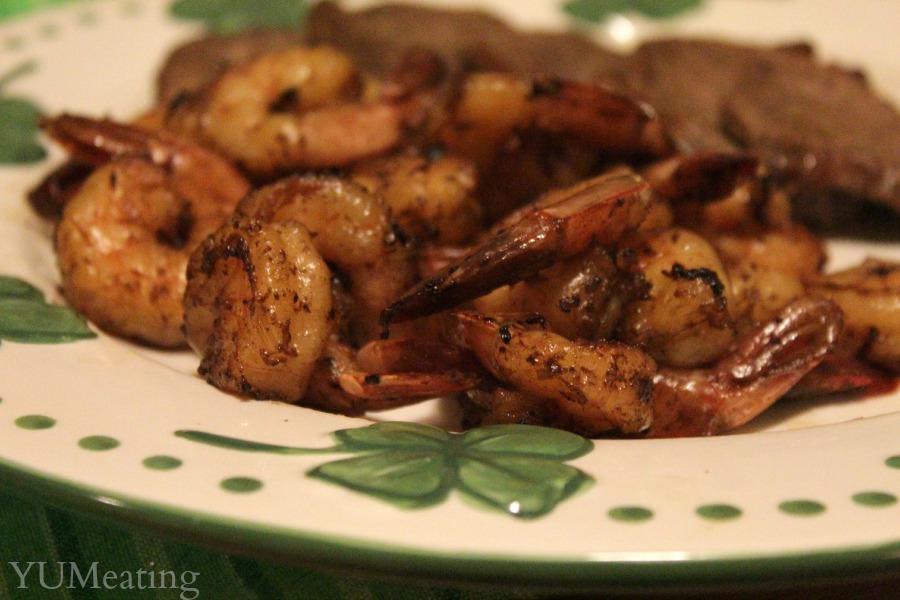 So, I am sharing it again today with a some photos that were not shared before.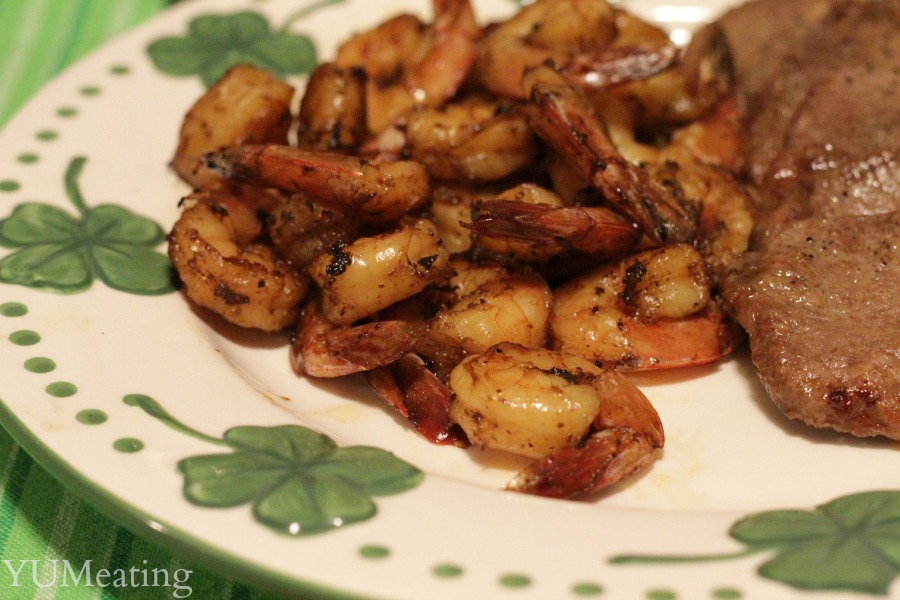 You can pair the shrimp with rice. In these photos we used Jasmine. I find Jasmine rice to have a bit better flavor than regular white rice. It is still to 'white' for me and I prefer to stick to brown rice when I can. Somehow brown rice just didn't seem right with this recipe because I am pretty sure my Irish ancestors weren't eating brown rice.
Shrimp pairs perfectly with steak. In this case we tossed some Guinness into my Skillet Steak.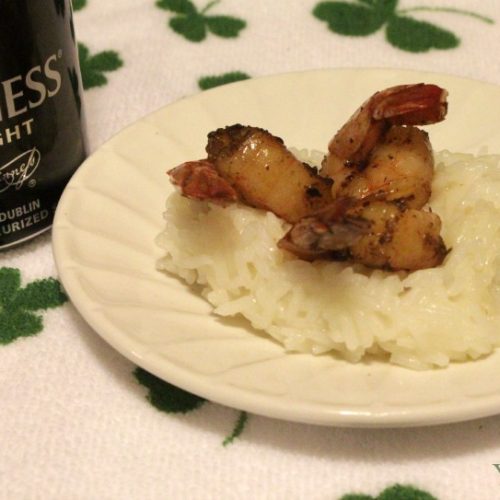 Guinness Grilled Shrimp and Rice
Ingredients
12

oz

extra-large peel and eat shrimp

6

oz

Guinness + 1 splash

about an oz.

½

TBSP

raw minced garlic
Instructions
Mix beer and garlic in a bowl with matching lid.

Add shrimp.

Put lid on bowl and shake well.

In a cast iron skillet warm a little bit of olive oil and a splash of Guinness.

Remove lid from bowl and add shrimp to skillet along with a little bit of the Guinness and garlic mixture.

Cook your shrimp on medium low heat until most of the liquid has evaporated.

Turn skillet to medium high and cook shrimp just long enough to have that 'fry' coating.

Serve with your choice of sides.
St. Patrick's Day is right around the corner. What is your favorite Irish recipe? Feel free to share in the comments below.