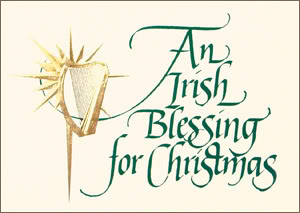 The husband, kiddo and myself would like to take a moment to wish all of my YUM readers a very Merry Christmas. I want to thank you from the bottom of my heart for each and every single one of you matter.
If you have not read "Why I Write" please take a moment to do so. As I venture in to 2014 I do so with a purpose. Every time you visit, every time you pin, share, and tweet, I am able to provide just a little extra each month. Even though my first month wasn't a whole lot, it is getting better. (Check out my income reports if you're curious) and now that I am so blessed to be a part of the Foodie network through Glam Media I know YUM is only going to grow as time goes on.
So…….
Thank you very much.
Merry Christmas to you and yours. 
An Irish Christmas Blessing
The light of the Christmas star to you
The warmth of home and hearth to you
The cheer and good will of friends to you
The hope of a childlike heart to you
The joy of a thousand angels to you
The love of the Son and God's peace to you.