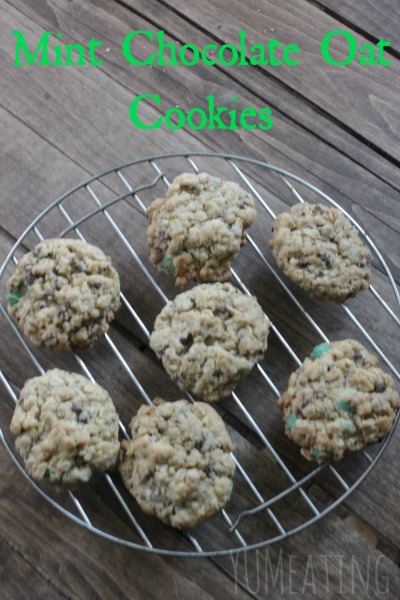 Y'all. I have a confession. Nicole over at I Heart Food sent these to me in our Christmas box exchange. Christmas. And what month are we in?? It took me until February to make these minty wonders. Now that is a confession of a food blogger. Sometimes we cook, take pics and save. And that is just what I did here. 😉 Mint. Green. Goes perfect with my green / Irish theme for Irish American Heritage Month. Right? 
hahah 🙂 So, Nicole sent me this as a mason jar recipe. It had a cute little bow and the instructions were tacked on. Kiddo and I had a lot of fun making – and eating – these. Now, if you have been following me for any length of time you know my baking skills for desserts is….well…it's less than stellar. I mean, did you see that Cotton Candy Cake? I still laugh about that. There are quite a few desserts that didn't quite bake right here within my pages.
That's ok. I'm only human and most of the time even though they don't look pretty, kiddo and hubs will still eat them.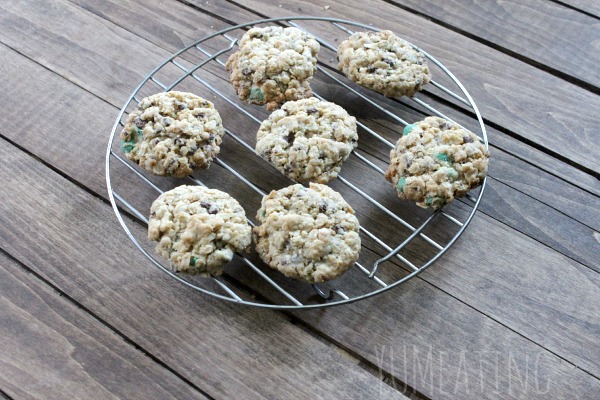 Imagine my surprise when I saw how chewy and wonderful these cookies turned out.
I didn't get many photos because we were eating them – ALL!
I loved the combination of the mint with the oatmeal. These were total #nomnom.
If you'd like the recipe, check out her Mason Jar Mint Chocolate Chip Oat Mix recipe.