Special Dark Hot Cocoa Meal Replacement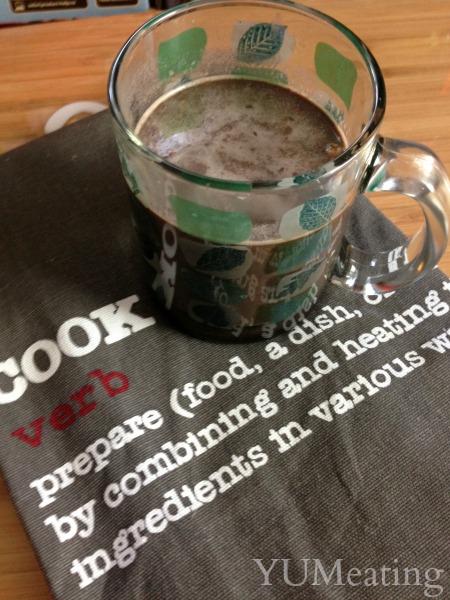 With the weather cold as it is here in Michigan it is hard for me to even think about drinking a meal replacement shake or smoothie unless its warm. Even that is hard to do because there are not very many recipes that I feel are going to taste good warm. I am bound and determined to figure a few out though.
Special Dark Hot Cocoa was something I whipped up right before my 30-Day Green Smoothie Challenge started. I wasn't sure it was going to turn out well (if at all) so I just snapped a few iPhone photos and called it good. I actually found it to be a pretty good breakfast replacement. It was nice and warm which was exactly what I wanted.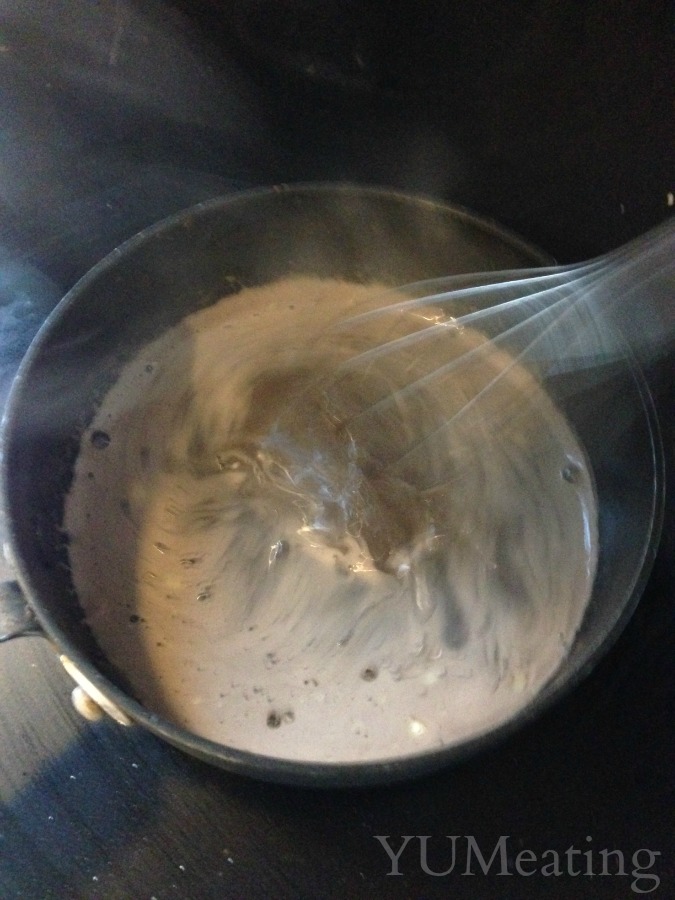 This Special Dark Hot Cocoa  meal replacement contains 3 simple ingredients and only took me minutes to prepare. I don't know about you, but that certainly made me happy!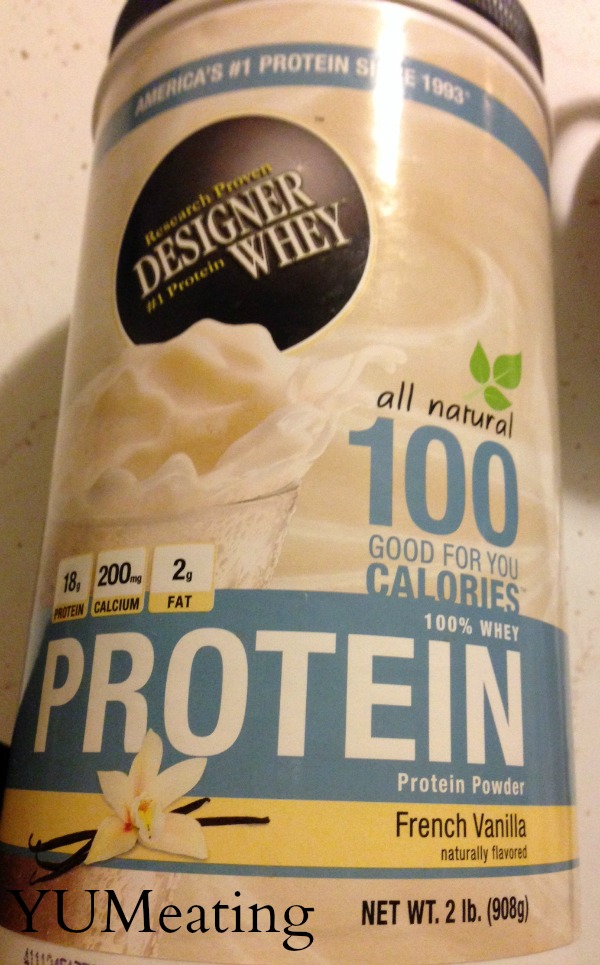 The base of this drink is Designer Whey protein powder in French Vanilla. I know everyone has their favorite protein powder so feel free to use whichever you find works for you. I happen to like the flavor of Designer Whey. It mixes well in both water and all milks and it works well with cooking and baking. What I like best is that the carbs and sugars are relatively low.
As my luck would have it I just finished my almond milk by using it in my coffee so I had to switch to skim milk.
When warming cows milk in the pan it is important to remember to not heat it too quickly or too warm or the milk will get thick and start to stick to the bottom of the pan.
When using other milks if your protein meal replacement does end up thicker than you like it you can thin it down with extra milk or water. The heating process with thicken in up a bit. How much will also depend on your brand of powder.
Check out my recipe book for 30+ protein powder/meal replacement recipes.
Special Dark Hot Cocoa Meal Replacement
Ingredients
1

Scoop Vanilla Protein Powder

1

TBSP

Hershey's Special Dark Cocoa Powder

1

cup

Milk
Instructions
In a small saucepan warm the milk over low heat.

Using a whisk mix in the protein powder and cocoa powder.

Continue to whisk until liquid is warm.

If liquid becomes too thick add more milk or water.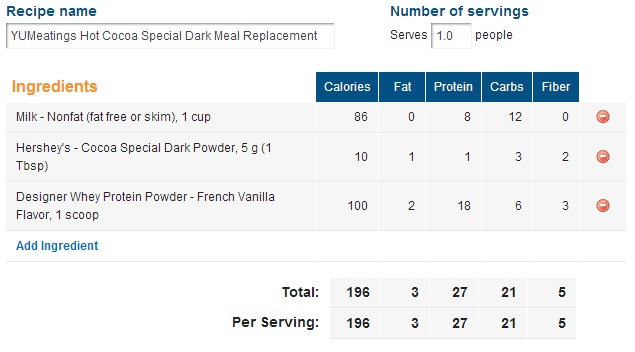 Do you think a warm smoothie will help you during the cooler months?