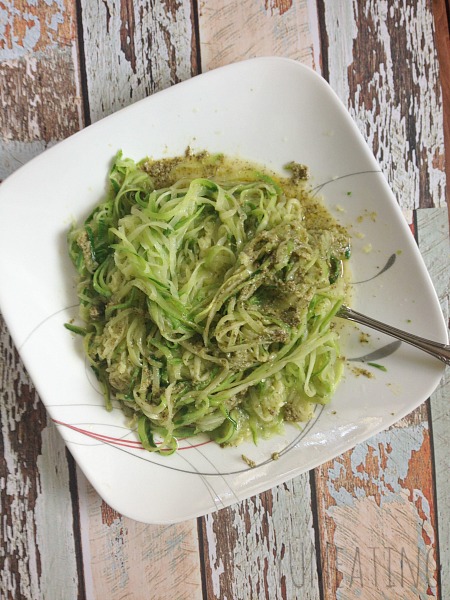 Everyone!
OMGosh…life has been…well…different these last few weeks. Soon. We'll discuss it soon. For now…..hey! It's garden season! Woo hooo. I'm sad though that I won't be repeating last years garden. I'm really going to miss it. But, I do hope to do a few containers; maybe some tomatoes and peppers. Plus, my asparagus, blueberry, black berry and strawberry plants from last year need tending. Not to mention, I am pretty sure there's still potatoes out there which should grow a new batch this year. Or, so I've been told. 
Even though most of us are just getting started on our gardens, the farmers market is stuffed with some wonderful produce.
Insert wonderful zucchini here. 🙂  By the way, this totally qualifies as a #FrugalFriday recipe!
Y'all know I got this fancy smancy spiralizer for Christmas and I've been dying to use it.
Well, I'm happy to report that I finally had a chance to use it.
Check out how pretty those zucchini noodles (zoodles turned out!)
I'd love to be able to tell you I made some fancy pesto to go with them. But, I didn't. I repeated my past pesto recipe.
For this recipe I used two zucchini and spiralized them. I was actually quite surprised at how easy it was. My spiralizer isn't super fancy. It doesn't attach to my counter, have different blades or even a crank handle. Instead, I just stick the vegetable in the spiralizer and twist.
It's quite an arm workout!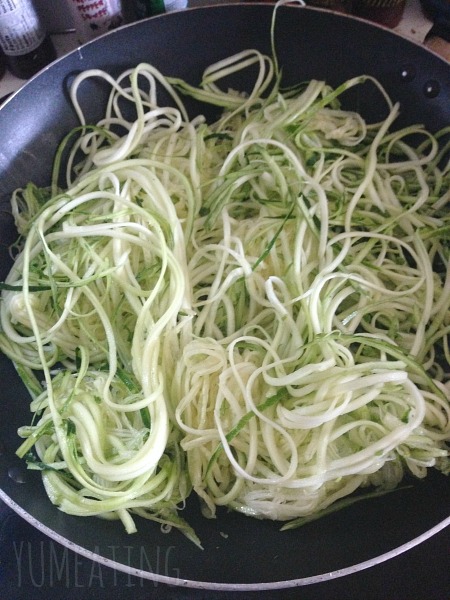 It gave me a nice big bowl of zoodles. I put a little olive oil in the pan, added the zoodles, some salt, pepper, onion powder and garlic powder. I didn't cook them long because I wanted them to have a bit of a crunch and not be all mushy like zucchini can get sometimes if you cook it too long.
I made the pesto prior to zipping the noodles.
When the zoodles were done, I plated and added a few spoons of pesto. Then, I 'tossed' it.
I couldn't ask for a better healthy meal.
Have you spiralized anything? I'd love for you to tell me about it.