YUMmy Chicken a la Grande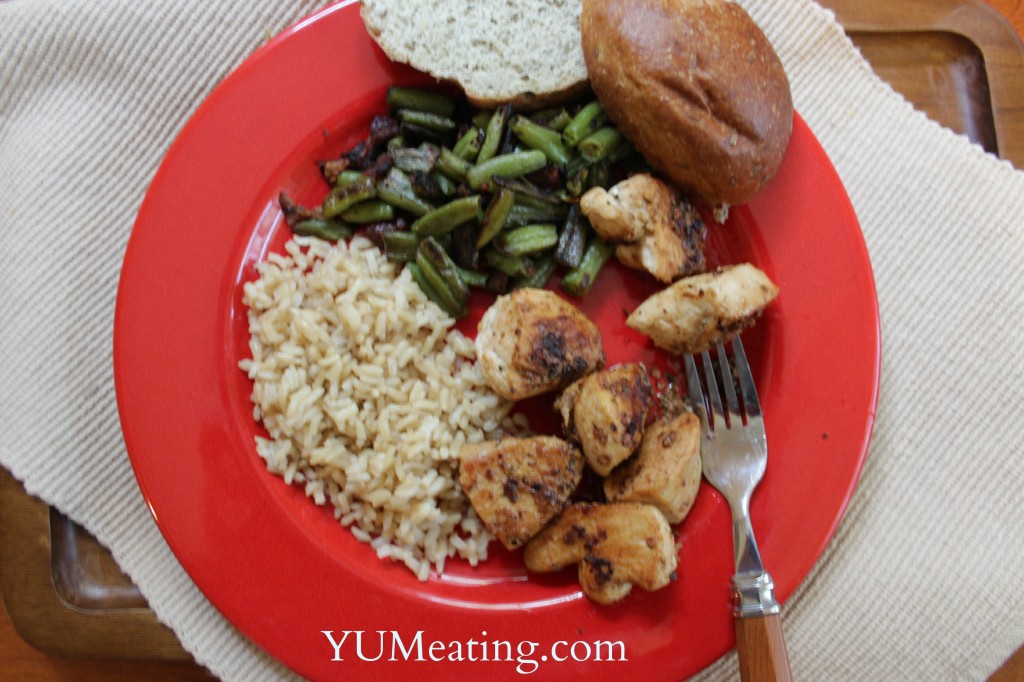 I'll be honest – I've never made a la Grande anything.  Nada. Zip. Zero. Zilch.
When I decided to close down my other website and move many of those posts over here to YUM eating and give this site my all, the "Sugar Busters" book was sitting next to my coffee. I had bags of chicken in my freezer leftover from church camp that I knew I was going to have to find a use for.
As I flipped through the pages, this recipe caught my attention. (Adapted from Sugar Busters pg. 229)
I'm not a fan of doing what I am told and I often break the rules. I don't follow recipes. I didn't have all the ingredients on hand, didn't want to cook the amount of chicken suggested in the recipe, and I prefer to not add salt to my food.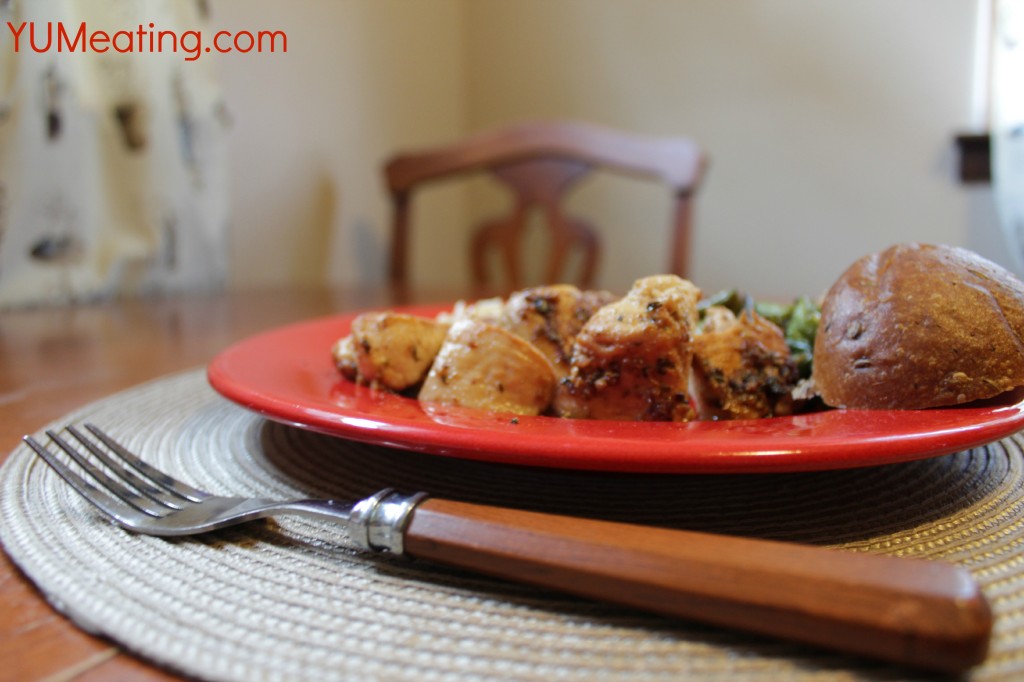 I feel my version was better. This was also my first time cooking with white wine. (I know, I know. You are wondering how that is possible.)
My husband raved about it.
It took me a good 20 minutes to eat it because I was so afraid I had failed and he was just trying to be nice.
I was wrong.
*We paired this chicken with whole grain brown rice and a side of green beans cooked with some olive oil (I had to cheat. I intended on getting some fresh. I forgot. These were frozen). The husband had Harbor Mist Exotic Fruit wine while I paired my meal with Riunite Sweet Red wine.
Yummy Chicken a la Grande
Ingredients
4

Chicken Breasts

4

passes of olive oil in the bottom of the pan

½

tsp

of salt free seasoning

1

tsp

pepper

1

tbsp

minced garlic

1

tsp

parsley flakes

1

tsp

oregano

½

white cooking wine
Instructions
In a medium size skillet, warm the pan and olive oil on medium heat.

Add the chicken pieces, turning often until the chicken becomes nice and brown.

Sprinkle the chicken with some salt free seasoning and pepper.

Turn the heat to medium –low.

Add the minced garlic, parsley flakes, and oregano as you stir.

Stir until all the pieces of chicken are evenly distributed with seasoning.

Pour ½ cup of white cooking wine over the chicken.

Stir and reduce heat to low.

Stir occasionally.

Continue to cook until wine has been reduced by half.

Plate the chicken with pan juice for extra flavor.