The finished product.
I have to say I am really proud of my photos. I have been practicing, can't you tell?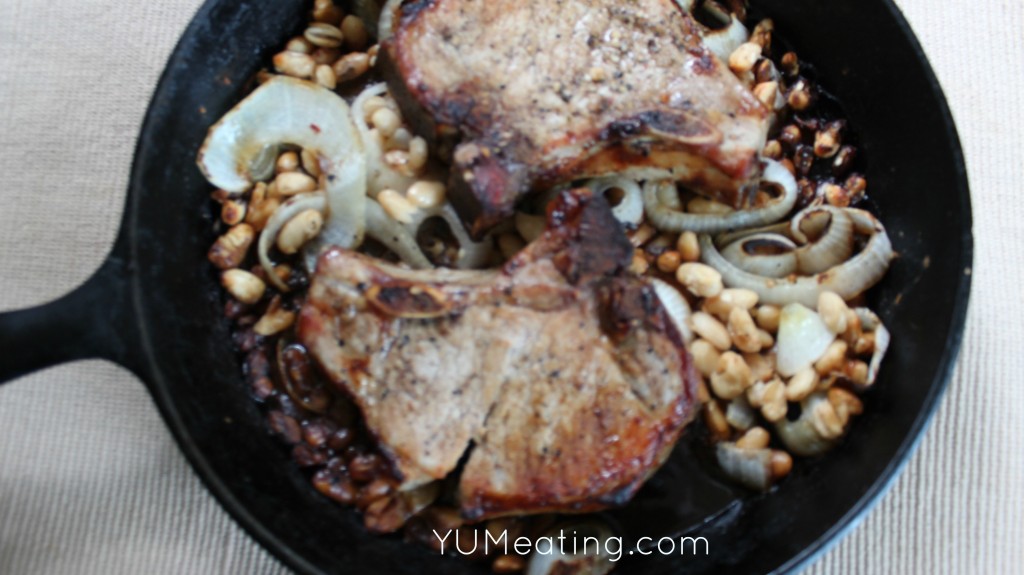 Sometimes I create my best meals when I stand in front of the cupboards wondering what to make. I had some pork chops thawing and I had no idea what to make with them. Opened the cupboard, saw beans and went on my merry way. I just tossed all this in the pan and called it good.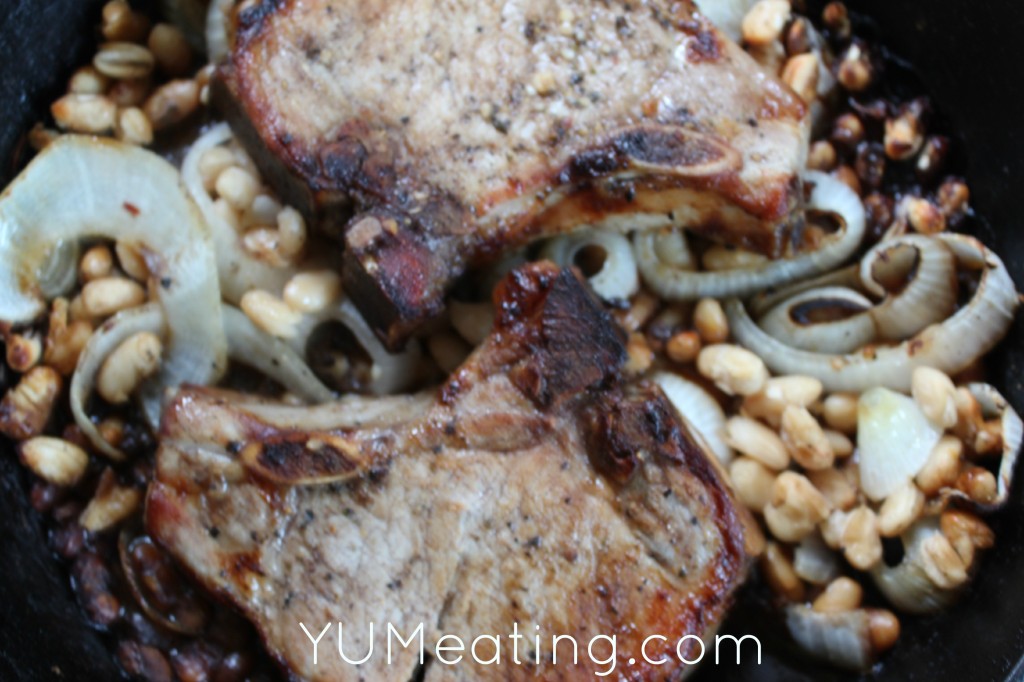 I am actually quite proud of how it turned out -despite my blurry photo. I am still learning my camera and still working on reading through "Tasty Food Photography" & trying to figure out Lightroom. YUM eating is a work in process 🙂

After looking at this photo I realize I need some new placemats. These are my great-grandmothers dishes. I am so happy to finally have a reason for using them!
Skillet 'Pork N Beans'
Ingredients
2 -

thick cut bone-in pork chops

1

onion - quartered and chopped

1

can great northern beans

butter

lemon juice

Worcestershire sauce

black pepper

no-salt seasoning

cast iron skillet
Instructions
Turn oven on to broil.

Layer the onions on the bottom of the cast iron skillet.

Add a few pats of butter.

Splash the onions with lemon juice. How much is determined by how much you like lemon juice.

Sprinkle with pepper.

Add the can of beans on top of the onion.

Place the pork chops on top of the beans.

Splash with Worcestershire sauce.

Sprinkle with more pepper and no-salt seasoning if desired.

Place under broiler. Flip every 3-5 minutes until pork is done.

Heat thermometer should indicated 160 degrees.