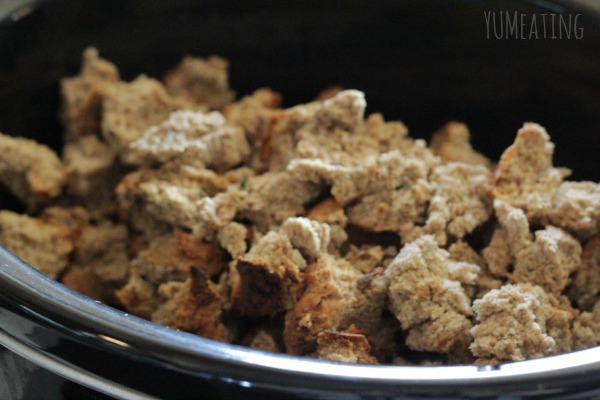 Ya hear that?
Wait. Be quiet for a minute! Listen.
Know what that is? That's the sound of leaves falling off the trees and 'cracking' when they hit the ground.
At least, that's what you hear at my house 😉
Know what that means right? It's comfort food bust-out-the-crockpot season! I have just the recipe to get you revved up and ready to go. 
First, you are going to need to make some of my fan-tab-u-lous Irish Soda Bread.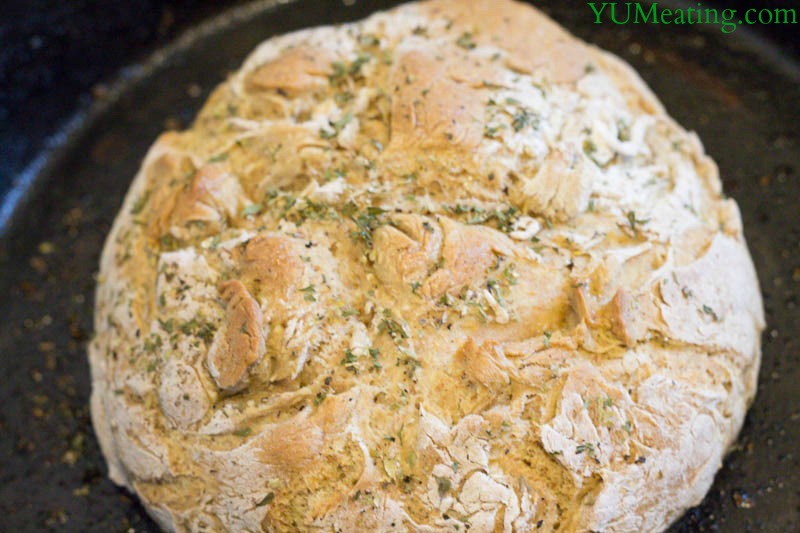 But only half of it.
If you don't have half,  there is Irish Soda Bread Pudding with Irish Cream.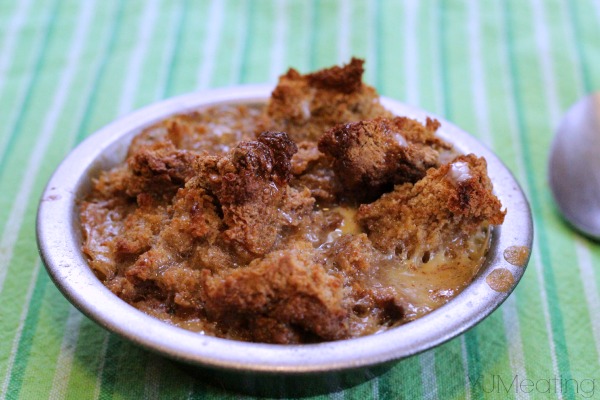 I really enjoy the baked version, however the crockpot version requires much less prep work.  Bread pudding is a bread-based dessert popular all over the world. When I was younger my mother would make bread pudding when the loaf of bread was in danger of going bad before someone had a chance to make a sandwich. I always looked forward to bread pudding because it always felt like a special treat. We always had the ingredients on hand, too. I always thought of it as 'poor people food' much like rice pudding, where leftovers were used so that mom didn't have to break the grocery budget with dessert items.
Well, that's how it was in my house. 😉
Over the years I have learned there really is no fixed recipe. I've had it so many different ways, but due to my Irish roots I tend to stick to the Irish flavors.
This crockpot Irish Bread Pudding isn't a traditional 'fix-it-and-forget-it' traditional crockpot recipe. If you try to do it that way you will over cook your bread pudding and the results won't be pretty.  Cook on your lowest setting and check it every 30 minutes.
Crockpot Irish Soda Bread Pudding
Ingredients
1/2

loaf Irish Soda Bread

crumbled

1

shot glass full of Irish Cream liquor

1

TBSP

cinnamon

4

TBSP

pure maple syrup

1

TBSP

vanilla

2

TBSP

butter

3

eggs

beaten

2

cups

milk
Instructions
Crumble the soda bread and place it in the crockpot.

Sprinkle all the cinnamon over the top.

Drizzle the maple syrup over the bread.

Drizzle the vanilla over the bread.

If you'd like, melt the butter and evenly distribute over the bread.

Beat the 3 eggs to make sure they are blended well. Pour over the top of the bread.

Add the milk and Irish Cream over the top of the bread and other ingredients.

Top your pot with the lid.

Cook on low and check every 30 minutes. You want your eggs to be cooked but you don't want anything to be rubbery or dry.

If you have too much bread that is not covered and at risk for drying out, add another egg and another 1/4 cup of milk.
Did you (or are you) have a mom who used every little bit of food? What did she (you) make??