Vanilla Matcha Green Tea Smoothie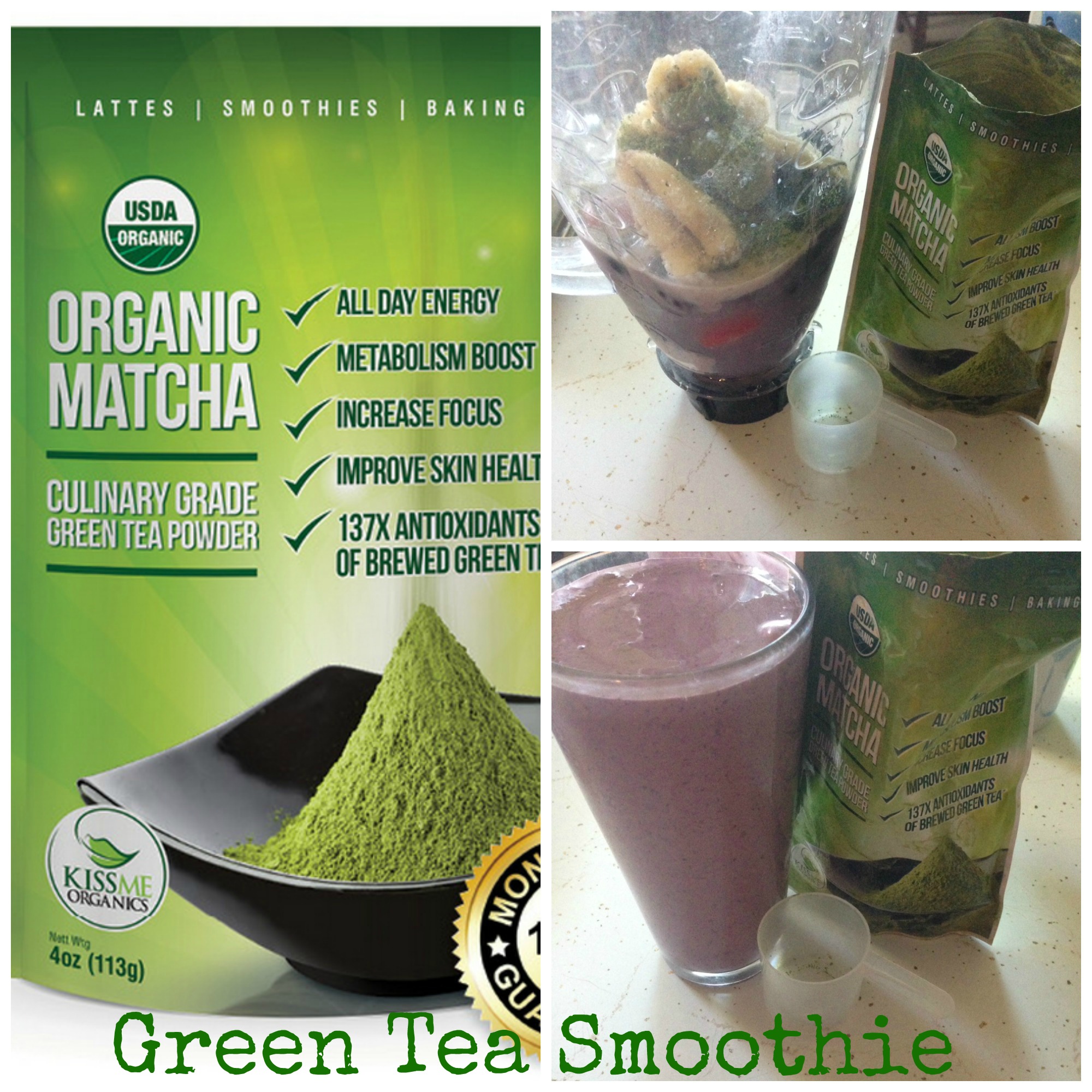 Thanksgiving is over. It's time to get rid of the holiday bloat. Right? Am I right?
I was asked to do a review for Kiss Me Organics and their Matcha Green Tea powder for my other site More to Life than Chocolate. The recipe actually turned out pretty good. I mean, real good. So good I made it a few more times and started adding this Matcha Green Tea powder to my smoothies. I'm a green tea junkie. In the colder months I'm sipping it all day long. In the warmer months you can find me with the iced variety, even slurping down some iced green tea lattes. With almond milk of course. C'mon now, don't knock it until you try it.
Since I wasn't really thinking about putting this recipe up here, I just snapped the photos with my iPhone. I'm not much for photography on More to Life. That's on my 2014 Resolutions list. To revamp some of my older sites and to push harder with my new site, WAH Living. (Work At Home). I'm hoping 2014 will bring many  new and wonderful changes to life.
One of those changes is to continue my battle with the PCOS bulge and smoothies are one way to battle that.
Here's the recipe for the green tea smoothie.
Vanilla, Fruit & Green Tea Smoothie
Instructions
Toss all ingredients into a blender and mix well.