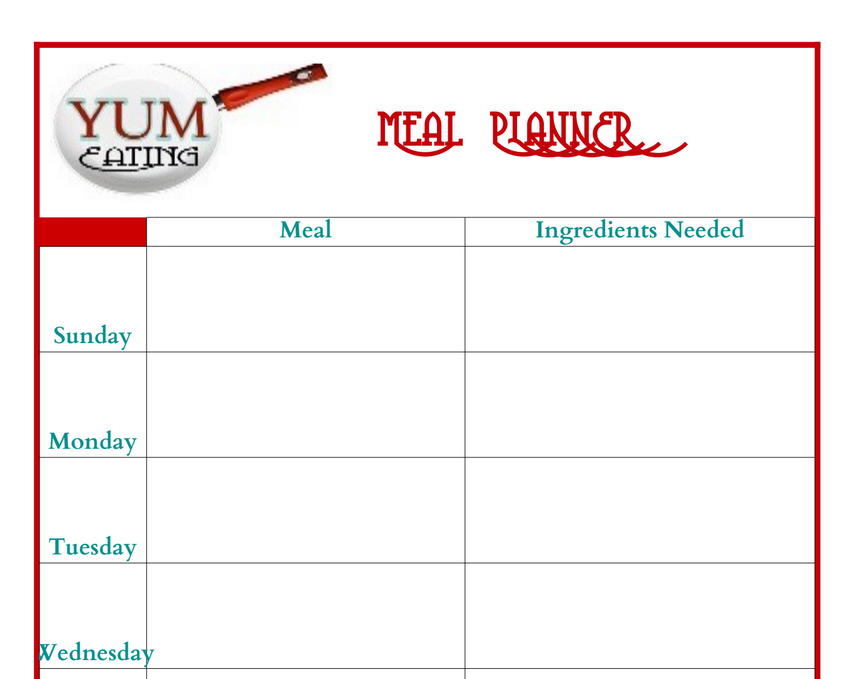 The holidays are a wonderful time of year but they can also be a real drag when they become that time of year where you are frazzled and disorganized. Don't let that happen to you. My friend Taylor over at Mama Has PINK Hair created some wonderful printables with me. Last week I shared YUMs free printable recipe cards. Today I would like to share my free printable meal plans.
I'm old-fashioned. I still have paper and binders. I know a lot of folks are into using their iPhone and iPads and while I have those, no matter what app I use I always end up going back to old-fashioned paper and pen. With these free meal plan printables you can print one, or a month at a time to create your family meal plans. These are great for budgeting, especially if you are following a program like Dave Ramsey's "Total Money Makeover."
I hope you find YUMs free printable meal plan useful. Please let me know how it worked out for you.