4 Skinny Recipes for Snack Time #PutItOnARitz
This shop has been compensated by Collective Bias, Inc. and its advertiser. All opinions are mine alone. #PutItOnARitz #CollectiveBias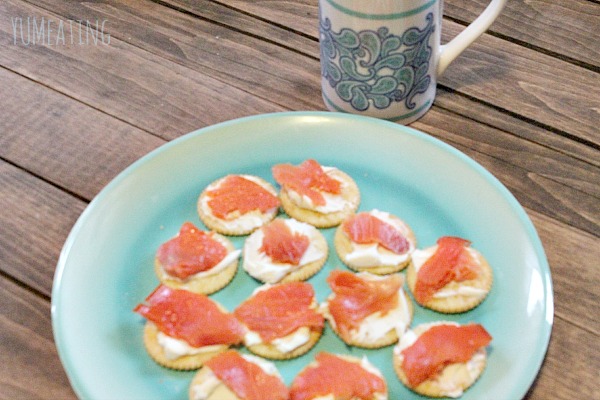 Ritz Snackify Challenge Instagram Contest

Enter for a chance to win one of forty $100 Walmart e-Gift Cards (10 per week) by uploading an Instagram photo of your RITZ®-topped creation with #putitonaritzcontest.
Purchase of RITZ® is not required.
Click HERE to enter the Snackify Challenge with your own RITZ®-topped creation for a chance to win a $100 Gift Card!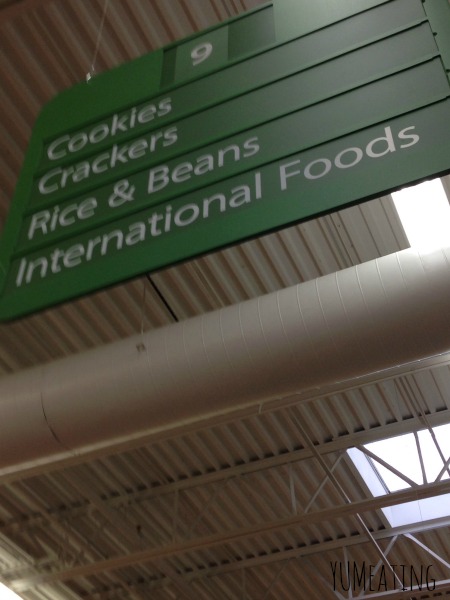 Oh RITZ®. With your creamy buttery topping and never-ending supply of snack options…. How I love thee…let me count the ways. Thankfully, RITZ® crackers are easily found at my local Walmart. It's like the clouds opening up and the sun shining down on me when I see the wall of red.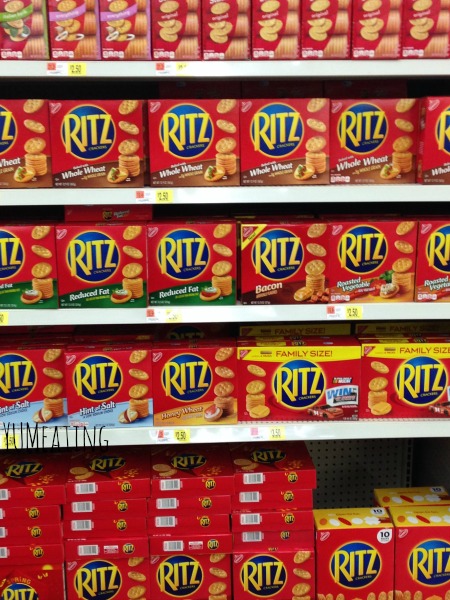 ONE:
When my busy body has to leave the house and I know we are going to be gone for quite some time, my go-to snack is simple. RITZ® crackers, a sliced apple and a few slices of colby-jack cheese. The protein staying powder keeps me going until my next meal.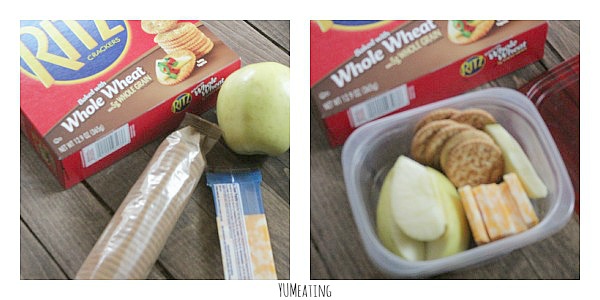 In a container with a lid arrange 1 sliced apple, 1-2 oz. of sliced cheese and 6 whole wheat RITZ® crackers. Perfect nomage.
TWO:
I love avocados. I want to eat one every day. One of my favorite tricks when trying to keep my carbs down for the day is to use cucumbers as my 'chips' for the smashed avocados which I like to call my homemade guacamole. When I have carbs to spare, I have no problems busting out my favorite red box. Cucumbers and avocados taste just as good on top of a RITZ® cracker as they do all alone. I like to pair my snack with a sliced tomato to up my vegi count and keep my calories in check.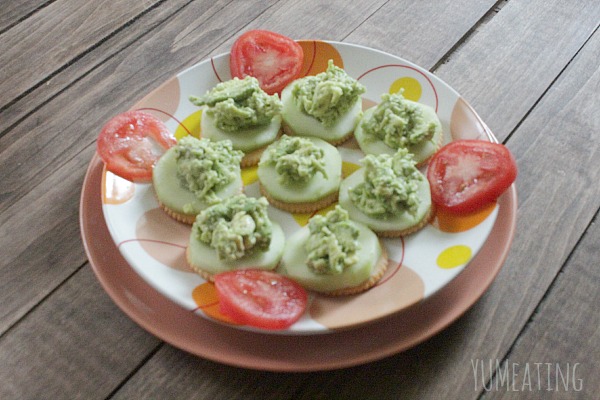 More Than Just Guacamole
Ingredients
8

RITZ® crackers

1

avocado

1

roma tomato

sliced

1

cucumber

peeled and sliced

lemon juice

salt

pepper
Instructions
Arrange the crackers on a plate and set aside.

Slice the avocado in half, remove the pit and throw away.

Use a spoon to scoop out the avocado to remove the peel.

Put avocado in a bowl and discard the peel.

Use a fork to smash the avocado. Squirt with lemon juice to your liking.

Add salt and pepper to your liking.

Set aside.

Peel and slice the cucumber.

Set aside.

Slice the tomato.

Arrange the tomato slices on the plate with the crackers.

Place a cucumber slice on top of crackers.

Top each cucumber slice with a bit of avocado mix.

Plate is complete.

Enjoy the rest of the avocado with the rest of the cucumber slices using them as 'chips' or enjoy some more RITZ® crackers.
THREE:
I love, love, love the combination of cream cheese and smoked salmon. While I prefer it on a bagel, I'm not a fan of all the empty calories and carbs. I have found that a healthier option for me are the yummy original RITZ® crackers. The crunch, the bit of salt and that light buttery topping is the perfect snacking combination. This is my go-to evening snack and treat. For some reason it always makes me feel so fancy!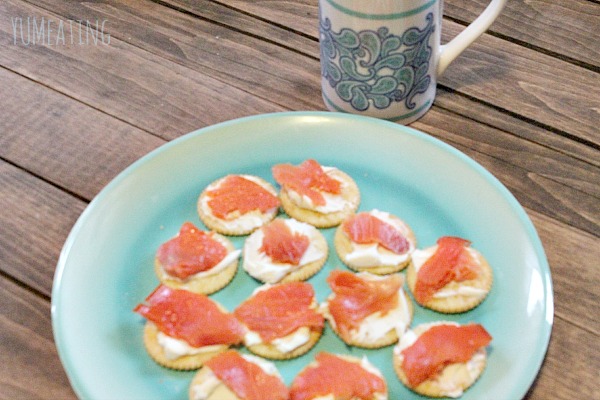 More Than Just Salmon
Ingredients
10

RITZ® crackers

1

small package smoked salmon

4

oz

light cream cheese

more or less depending on your tastes
Instructions
Arrange crackers on a plate.

Smear with light cream cheese.

Break up the salmon and place pieces on top of the cream cheese.

Serve immediately.
FOUR:
I'm busy. While I am not super style mom busy, I am still busy. When I need a snack I need something quick, especially when working from home. Lingering too long in the kitchen can be dangerous. One of my favorite daytime snacks is tuna. A whole can is packed with mega omega and protein while keeping it all low in calories. Pair it with some vegetables and crackers and you've got the perfect healthy snack. Just put the tuna on top of the cracker and snack away! When your bowl is empty enjoy your crunchy green pepper.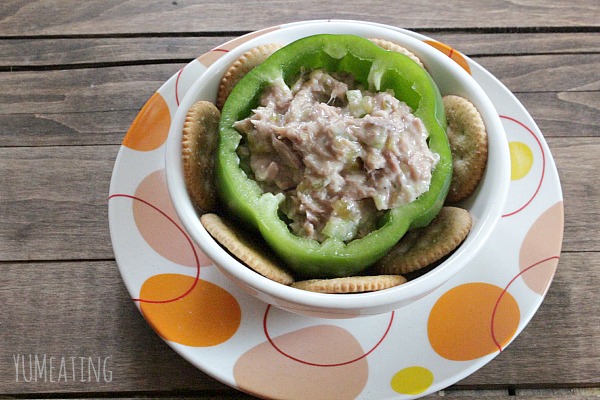 More Than Just Tuna Salad
Ingredients
1

green bell pepper

1

can of light tuna

drained

1

tbsp

relish

1

tbsp

light may

1

celery stalk

chopped

1

roma tomato

sliced

6

RITZ® whole wheat crackers
Instructions
Cut the top off of your bell pepper.

Discard.

Clean out the insides and rinse well.

Chop your celery. I like mine sliced but you can do it any way you like.

In a bowl add your tuna (drained) , the relish, light mayo and celery.

Mix well.

Place the tuna mixture inside the bell pepper.

Arrange crackers on the plate.

Dip the crackers, put the mixture of top of crackers or just enjoy with a fork.
Are you a RITZ® cracker fan; what's your favorite way to enjoy them? Check out the RITZ® cracker website for more ways to snackify!