Roasted Carrots. Eat Now. Freeze Some for Later.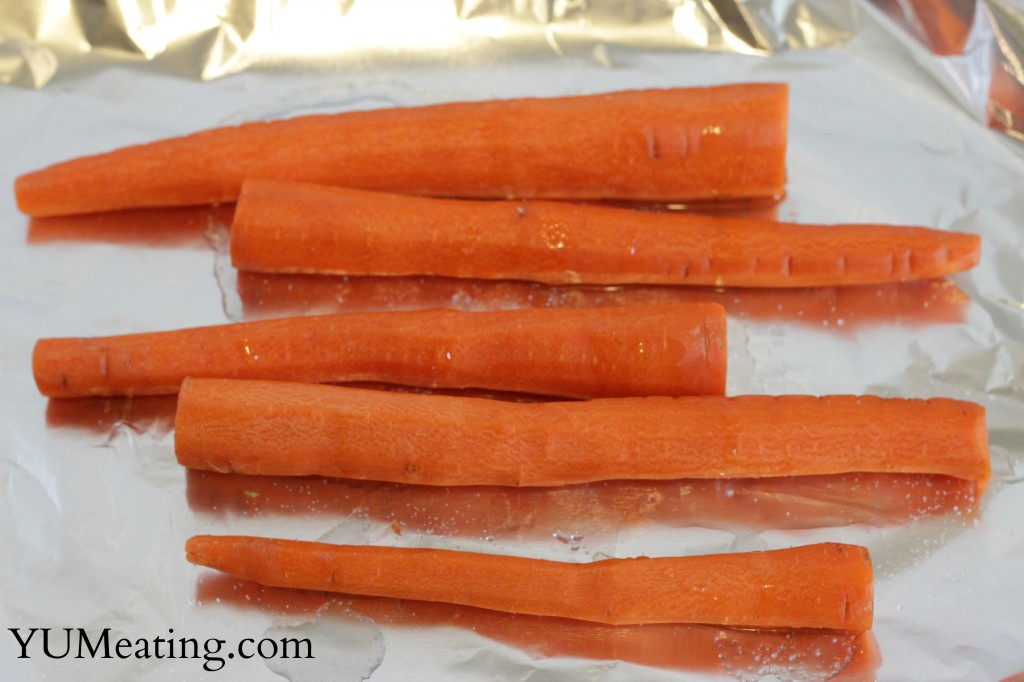 I recently posted about my Kroger steal of 3 lbs of carrots for $1 (Carrot Snack Cake, anyone?). Between that and the potatoes I knew I was going to have some great recipes to share here on YUM.
I already had a few recipes in mind and I knew I was going to have some carrots leftover.
This quick trick was a hint my mom shared when she was over helping to can tomatoes. So that's how roasted carrots came to be.
I hated the thought that I might have some carrots end up in the trash because we did get them in our bellies quick enough.
You can roast the carrots to eat right away or wrap them in the foil, put them in a freezer bag and freeze them for another time.  Don't thaw them first or they'll just turn to mush. You can re-roast them much in the same manner as reheating the crockpot baked potatoes. Or, you can cut them frozen and use them in soups and stews which is what I'll end up using them for.
I had 5 carrots leftover so I placed them on some tinfoil which I placed on a baking sheet. We did not plan on eating any that night for dinner.
I drizzled them with a little olive oil, sprinkled with some salt and pepper and baked in the oven on 350 for about 30 minutes.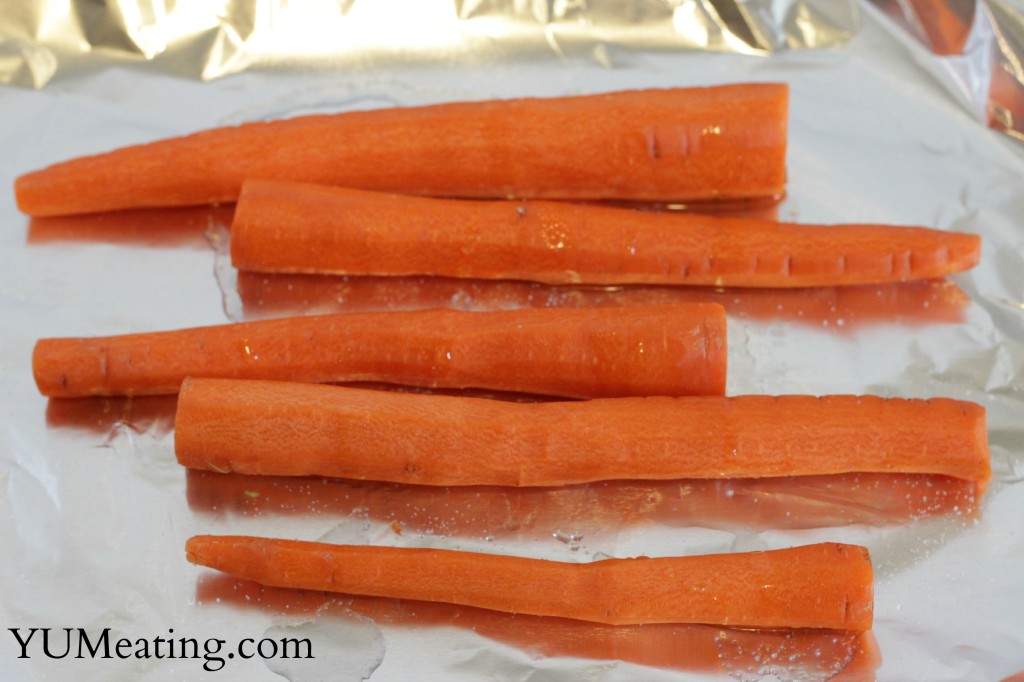 Once they were cooled I just wrapped them in their tin foil and placed the packet in a freezer bag and put them in the freezer. When I am ready to use them I chopped them and put them in boiled dinner.