Happy National Pumpkin Cheesecake Day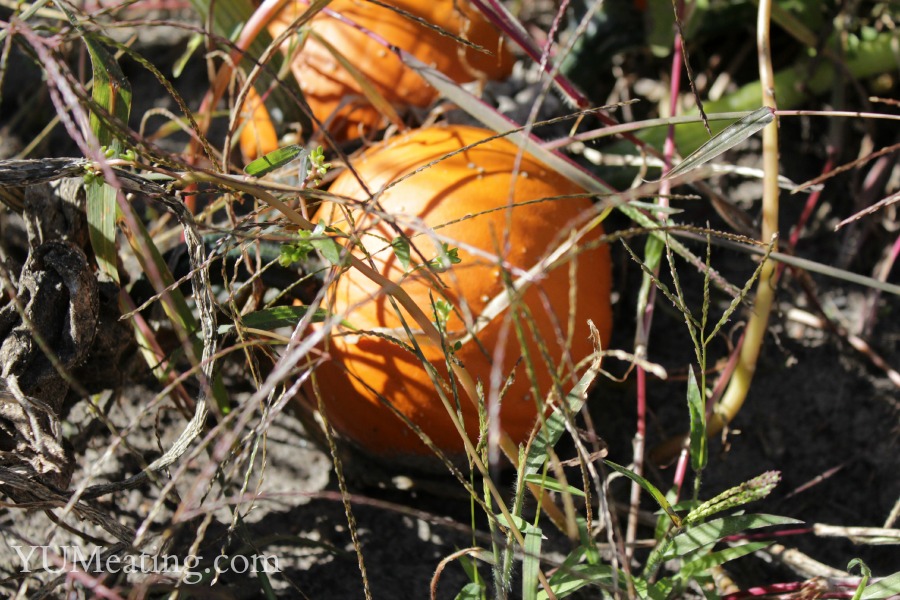 Happy National Pumpkin Cheesecake Day everyone! Pumpkin and cheesecake, what could be better than that? Maybe a recipe? Or some photos? I had planned to have those for you today but things just didn't go as planned. Saturday morning I started with six pumpkins. Husband had to work so it was just me and kiddo. This wasn't exactly the most entertaining cooking projects and their wasn't much she could do because the pumpkin cooking was so time-consuming. Irish mum came over and helped to gut the pumpkins before heading to the hockey game. While I was chopping up pumpkins kiddo was separating what she termed 'pumpkin brains' from the seeds. I had pumpkin cooking in my oven, microwave and on the stove top. I was able to roast seeds at the same time.
The photo was taken at my cousin's house. He still has a few baby pumpkins that he'll take to his daughter's classrooms. It's amazing how something so simple as a cheap packet of pumpkins can bring so many so much joy.
Because the canning line for pumpkin chunks and puree was so long and time-consuming, making a cheesecake or pie was just not going to happen. Sunday the rest of the pumpkin cooked in the crockpot for the day for sauce and butter. Today or tomorrow I'll get it canned.
I'll have those photos, stories, and recipes up in the next few days. One of my pumpkin butter recipes is already up if you are interested. You can use that in place of a can of puree and spice for a cheesecake.
I noticed this morning that Hulu has a wonderful video up on "How to Make Pumpkin Cheesecake." The corn syrup doesn't thrill me. However, it's a beautiful cheesecake and it's worth sharing.
We don't have cable anymore so I get my TV fix through Hulu and my movie fix through Netflix. I don't even miss cable and we saved quite a bit of money. It's almost shameful how much that monthly bill was.