Crockpot Baked Potatoes (and Freeze for Later!)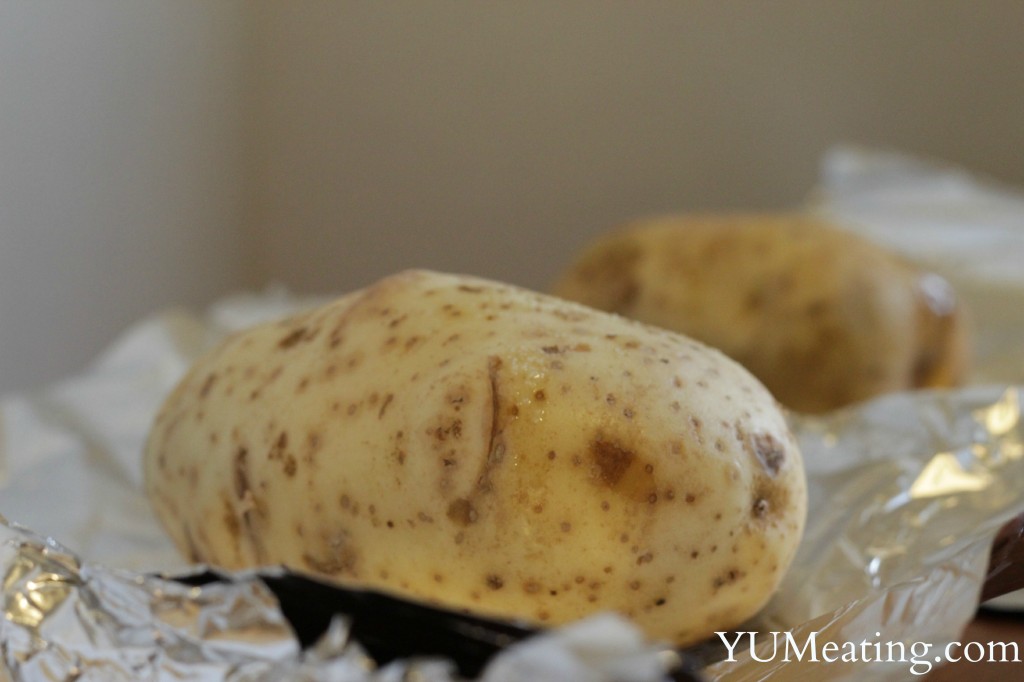 In the past I have never had much time to try the things I pinned on Pinterest. I have been there for years so my collection of pins is pretty extensive.  I have cut back on my potato consumption but I can't pass up a bargain. My local Kroger had potatoes on sale recently 5 lb. bags for $1. This sale was going on the same time as the 3 lbs. of carrots for $1. I made a "Carrot Snack Cake" and had some plans for these potatoes and carrots.
I am happy to say that this is another Pinterest win! My "Cotton Candy Cake" was sort of iffy. I felt it failed, but my family said it was a win. My favorite has been the ice creams.
Ok. Ok. Let's talk potatoes. I bought FOUR bags of those potatoes.  That's 20 pounds of potatoes. I can't wait to share all the fun stuff I did with them.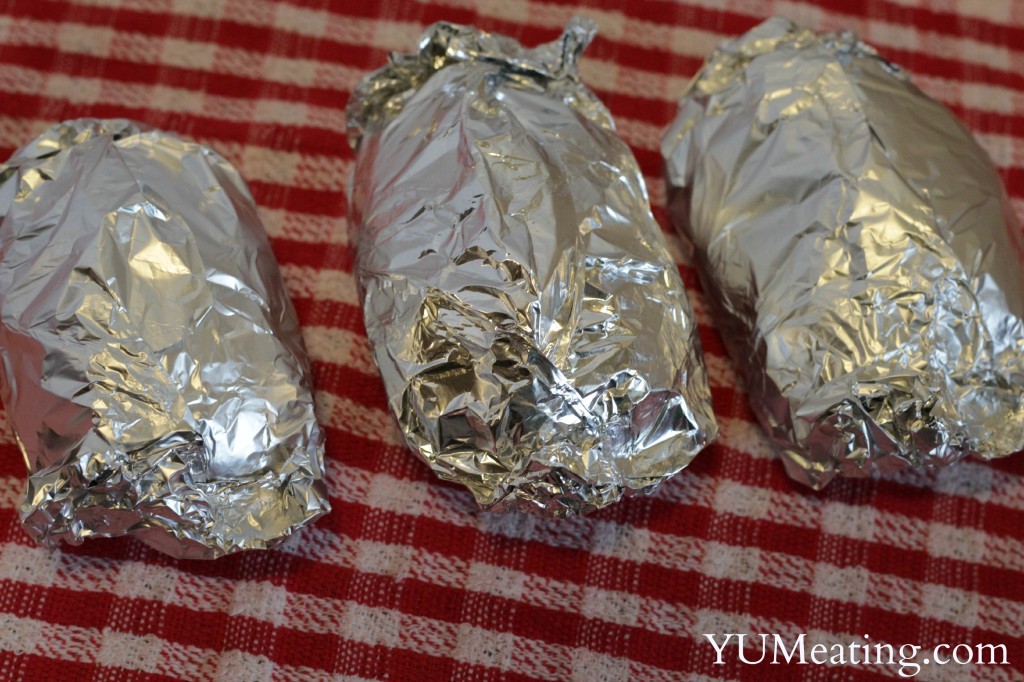 This is another pin I saw floating around for quite some time. I never bothered to pin it because I tend to toss my potatoes in the pots with the meals I am making. The one thing I was a little unsure of was whether or not I could freeze these baked potatoes after I had cooked them in the crockpot. I had seen another pin floating around for twice baked freezer baked potatoes but I did not want to make those because I did not want to load my potatoes up with stuff.
Starting with the original pin, I loaded my crock pot with 12 potatoes.
I find that baking potatoes in the oven takes way too long. By precooking them in the crockpot and then freezing them I can warm them in the oven in a matter of minutes. When we are ready to eat I just take a few out, pop them in the oven at 350 for about 20-25 minutes. A perfect baked potato every time (and we've been testing a lot of potatoes lately).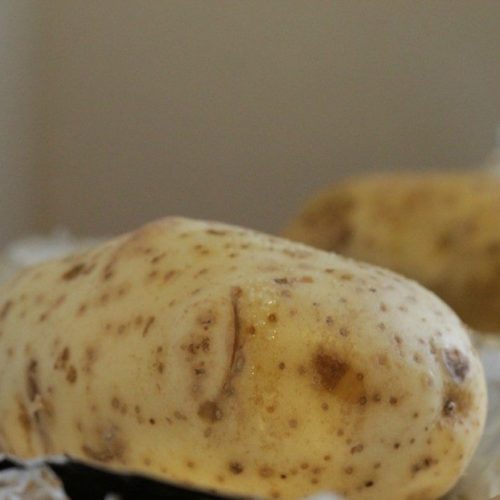 Crockpot Baked Potatoes (and Freeze for Later!)
Ingredients
12

potatoes

salt

garlic powder

onion powder

olive oil

tin foil
Instructions
Wash potatoes and cut out the bad spots.

Make a small knife slice in each potato.

Set each potato on a piece of tin foil.

Lightly drizzle olive oil over each potato.

Lightly salt each potato.

Lightly add garlic and onion powder.

Wrap each potato.

Place inside the crockpot.

Cook on low for 8 hours or on high for 4 hours.

Enjoy that night, store in the fridge for later in the week or place in freezer for another time.