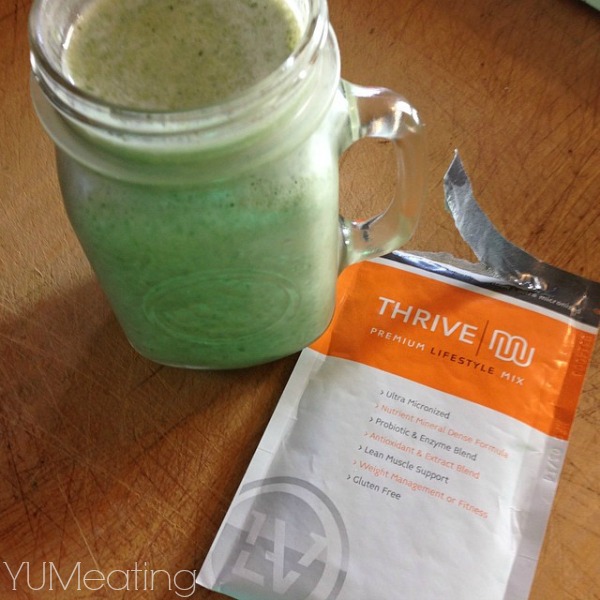 I've tried a LOT of protein and meal replacement powders. And when I say a LOT, I don't mean just a few, but I mean more than any one single person should do. It's almost like a twisted addiction for me. I find one that I like a little and instead of sticking with it, I am still seeking out one that might be healthier and give me more bang for my buck.
There was a brief time when I had wondered if Shakeology was going to be the end all be all, but after a couple of days of drinking it, my body just said. "NO!" I just couldn't drink any more. Something in there was causing me some grief and I was having  a huge intolerance. So, I boxed up what I had left and sent back for a refund. Beachbody is good about that.
So, I stuck with my tried and true brand of Designer Whey. I don't mind the flavor and the price is right for the amount of servings per container and protein per scoop. Then,  I kept seeing a ton of folks talking about the pain management properties of this new product called Thrive by Le-Vel. I signed up for free, poked around the back office and read all the goodies. The persons link I followed for sign-up was kind enough to send me a 3-day sample pack.  You can read about my trial on my healthy site if you're interested.
I just want to talk about how great this green smoothie turned out. It was so creamy and dreamy. I really think this powder made all the difference in taste. No weird aftertaste. No funky chemical taste.  They left out all of the junk no one wants anyway. I'm pretty happy about it.
Of course, this particular recipe you can make with any vanilla protein powder or meal replacement powder. I am sure the results are similar. Might not turn out as creamy though.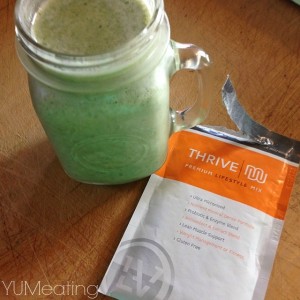 Smooth Creamy Greenie
I also called this my Thrive Green Goddess on some social sites. Same recipe.
Ingredients
1

packet Thrive

1

cup

unsweetened almond milk

2

cups

fresh spinach

1

frozen banana

1

tbsp

PB2
Instructions
Put the almond milk and spinach in the blender.

Mix well.

Add remaining ingredients.

Blend until smooth.