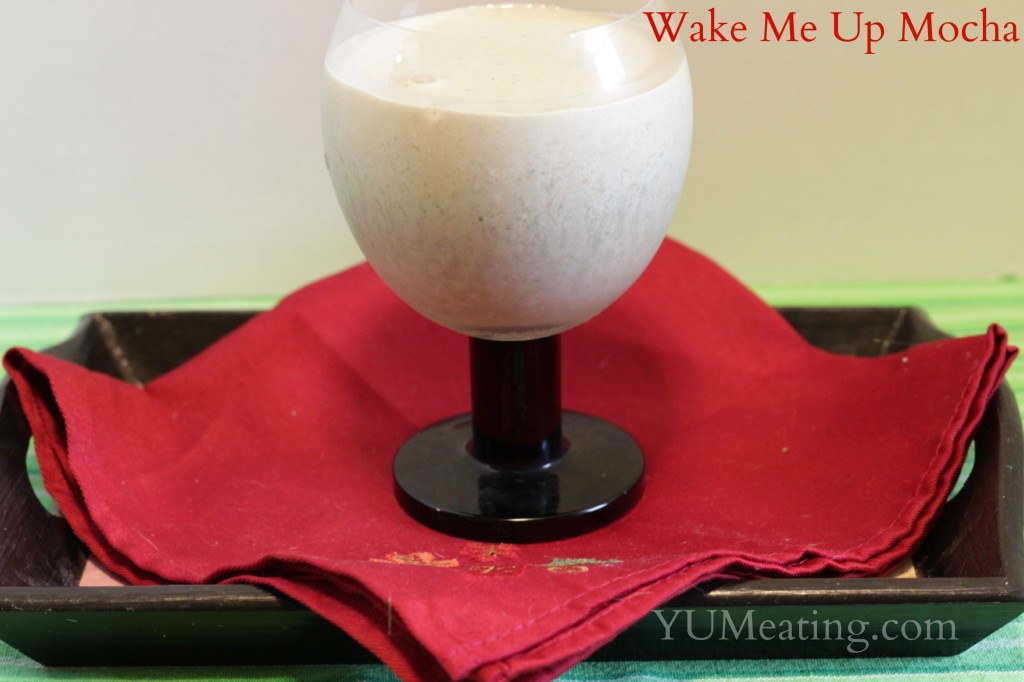 The holidays are over and now it's time to clean up our eating and maybe shed a few pounds in the process. We all know how that holiday eating can creep up on us. One of my favorite ways to do that is with protein powder. It's quick and simple. "Wake Me-Up Mocha" is a recipe I have been making for years. It's also a sneak peek in my little recipe booklet ……which you can find on Amazon.
I'm a huge fan of smoothies, protein drinks, and meal replacements. I wish I could stick to a meal replacement program longer than a few days. I can do them here and there. I can even do them for a weeks worth of breakfast. I have done them for breakfast and lunch for about 2 weeks. But then I need a break. I need something to chew.
But this month I am giving the Green Smoothie 30-Day Challenge a try. It only requires me to replace one meal a day instead of the typical two.
Are you a fan of meal replacements? Have you been able to have a successful weight loss program with them?
I do enjoy them as an occasional meal replacement so that  I will never give up. They are good for a quick healthy meal. Wake me Up Mocha is one of them. I hope you enjoy it.
Wake Me Up Mocha
Ingredients
1

cup

unsweetened almond milk

1

cup

coffee

1

tsp

coco powder

1

scoop vanilla protein powder

1

small pinch of fresh spinach

6

ice cubes

optional
Instructions
Place all ingredients in a blender and blend well.
To make this smoothie a green smoothie powerhouse add 1 cup spinach!