Wing Master Garlic Parmesan Hot Wings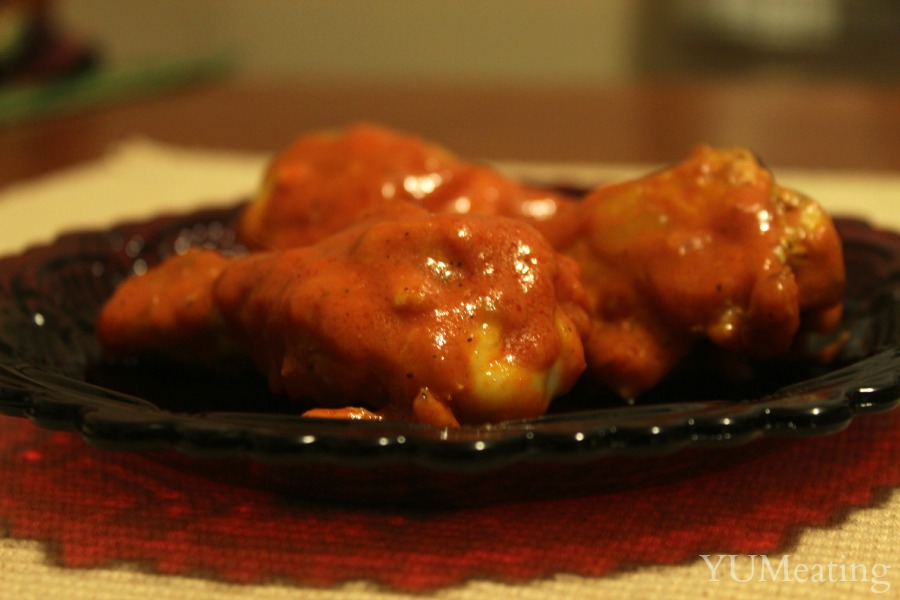 Back in September the husband and I traveled to Niagara Falls; the Canadian side.
During our time there we stopped at this awesome sauce shop called The Pepper Palace. We had a great time in there and can't thank Chris enough for his hospitality. While there we purchased some Canadian Heat hot sauce which helped me to produce the "Melt-Your-Face-Off Meatloaf" and "Cast Iron 'Canadian Heat' Steak." We also purchased some Wing Master Garlic Parmesan wing sauce. It has taken me this long to finally buy some wings and actually try this sauce out.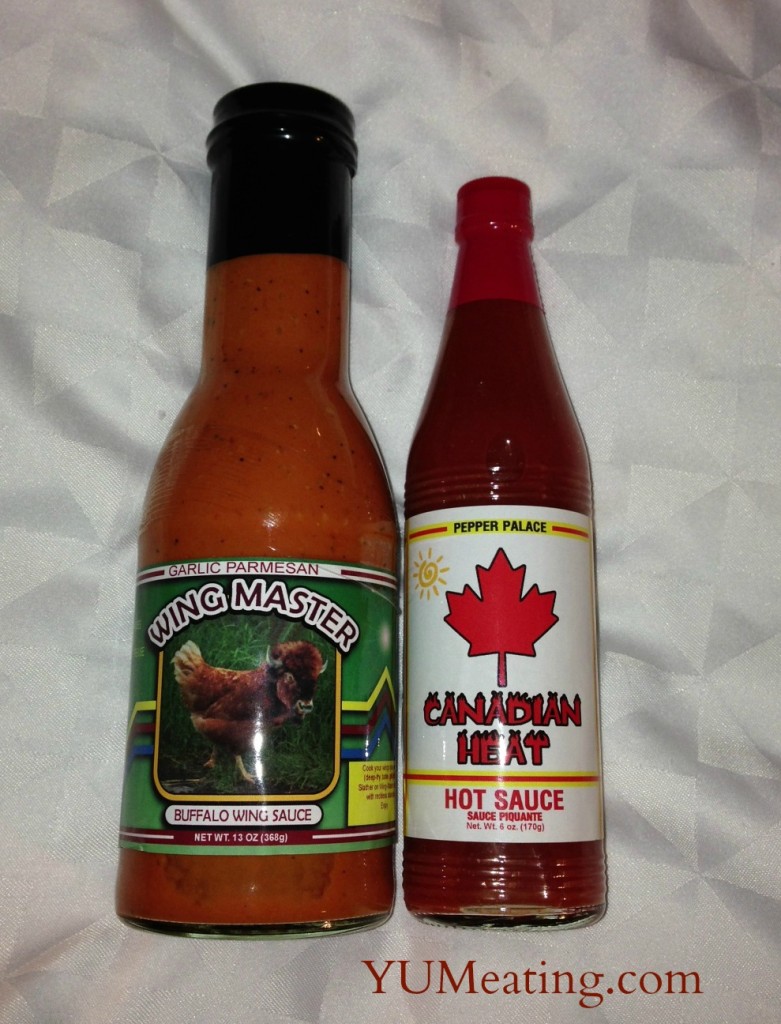 We didn't do anything special to these wings other than twice-bake them. We bake them plain for the required time. This gives them a nice crispy outer layer without the need for deep-frying. Then we coat with the wing sauce and bake again for another 10 minutes or so.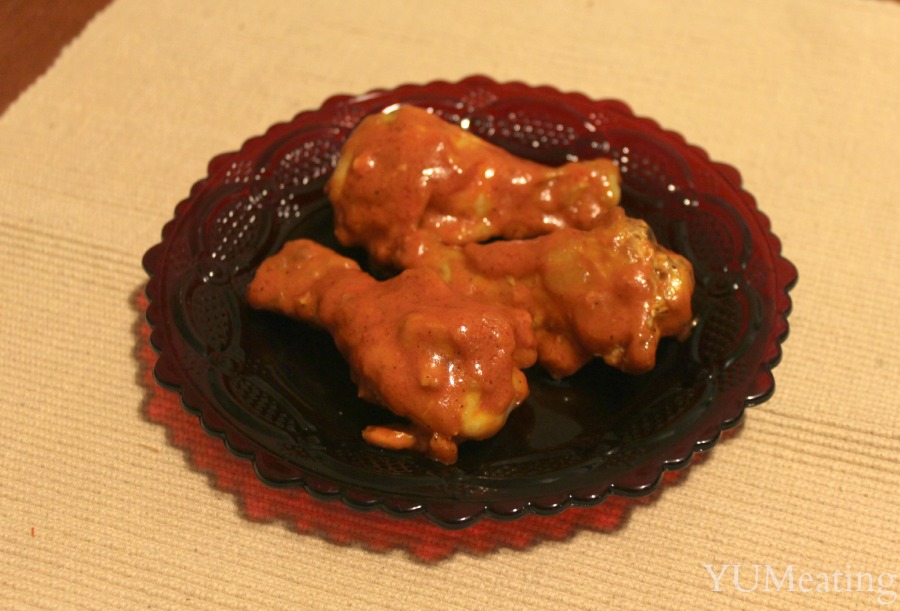 The sauce was pretty good. It had the nice buffalo kick along with some garlic zing paired with a nice Parmesan cream taste.  Although we prefer to make our own buffalo sauce, this provided us with a different alternative. We've tried a lot of buffalo sauces and haven't really found one we are too fond of, but this one was pretty good. It was like Buffalo Wild Wings Parmesan sauce mixed with their mild sauce.
The Pepper Palace has wing stores all across the USA. If you have one in your area, this sauce is well worth checking out.