Sugar-Free Chocolate Peanut Butter Cookies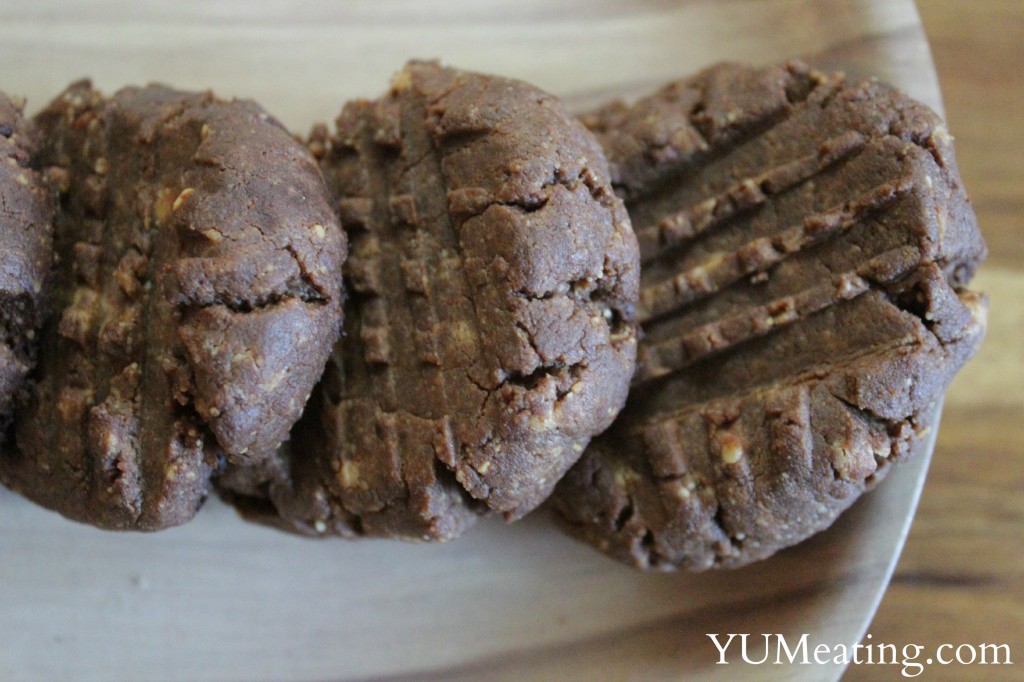 Can you believe these chocolate peanut butter cookies are sugar-free?
One of my favorite baking experiences with my mother was making peanut butter cookies. In my quest for better health and giving kiddo some healthier options I thought I would try my hand at a sugar-free chocolate peanut butter cookie creation.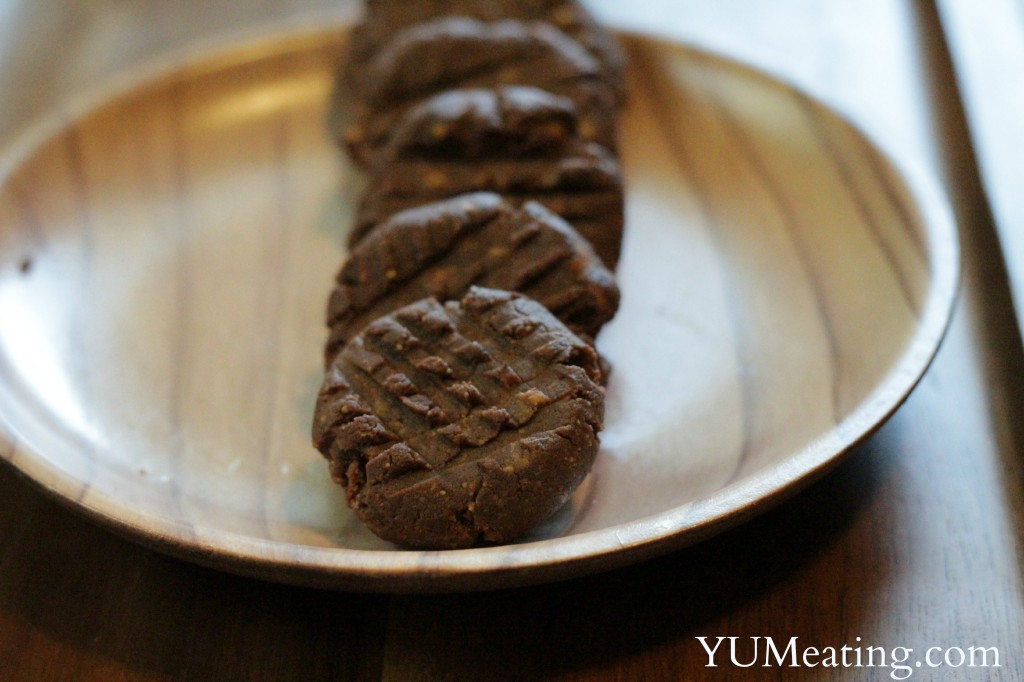 This was adapted from my mother's hand-me-down recipe which I assume was something that came from my great-grandmother.
Kiddo had a wonderful time rolling the dough into balls and then using her 'special' fork to make the  markings.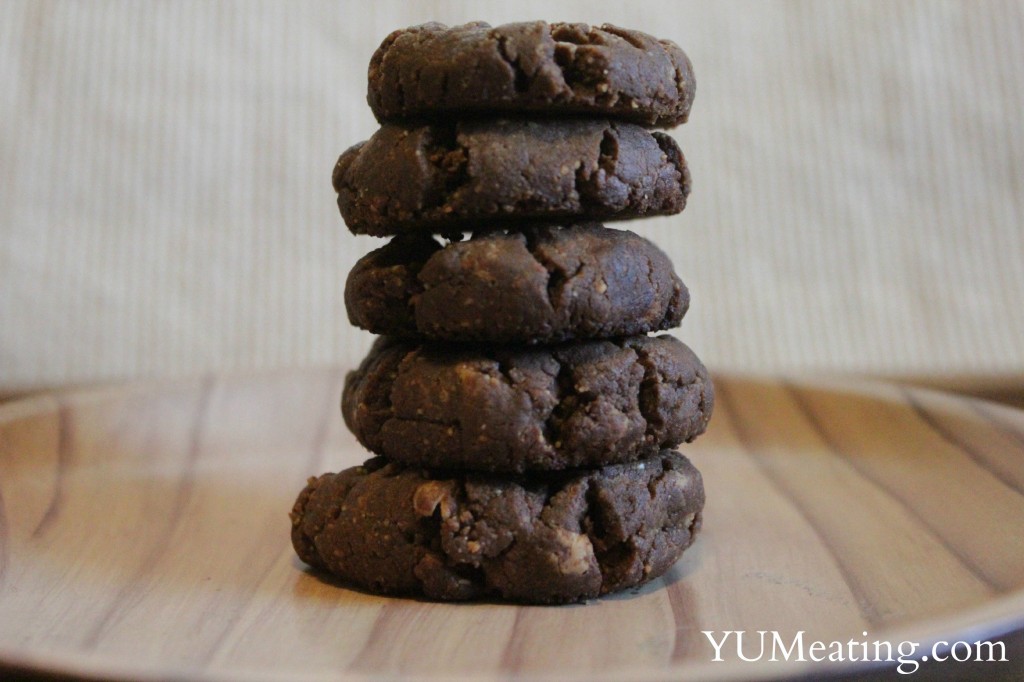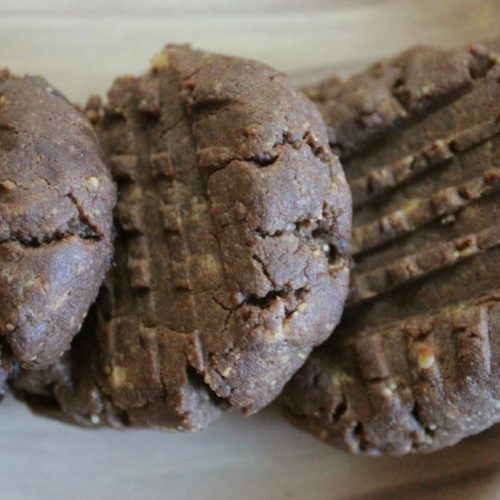 Sugar-Free Chocolate Peanut Butter Cookies
A healthier twist on a traditional classic.
Ingredients
1

egg

1/2

c

sweetener

splenda, stevia...your choice

1/2

c

Brown Sugar alternative

1

tsp

Vanilla

1

c

All Natural Creamy Peanut Butter OR PB2

prepared

1/8

c

Cocoa Powder

2

tsp

Hazelnut Oil
Instructions
Preheat oven to 350.

Whisk egg until frothy.

Add all remaining ingredients except Hazelnut Oil.

Use blender/beater to blend well.

Slowly add Hazelnut Oil one teaspoon at a time until the dough is no longer super dry. You want a sticky, but moist dough. Depending on the oil in your natural peanut butter you may not need all of the Hazelnut Oil.

Covering your baking sheets with tin foil is optional. Dab a little olive oil on a paper towel and coat your tin foil or pan. You could also use cooking spray.

Shape your dough into little balls and place 2-3 inches apart on your cookie sheet.

Using your cooking spray, or using a pastry brush, lightly coat your dough balls and the fork with oil so the fork does not stick.

Use your fork to lightly press down making a criss cross pattern. You do not want to press down all the way and make thin cookies.

Bake for 11-13 minutes. Let cool completely.
These cookies had a deep chocolate taste. Everyone loved them. We even packed up a few for kiddo to take home to her mom, step-dad, brother and sisters to share with them.
I guess you just can't go wrong with chocolate and peanut butter.
I hope you enjoy. If you try them out, please stop back by and let me know how they work out for you.