Grape Mozzarella Toast Appetizers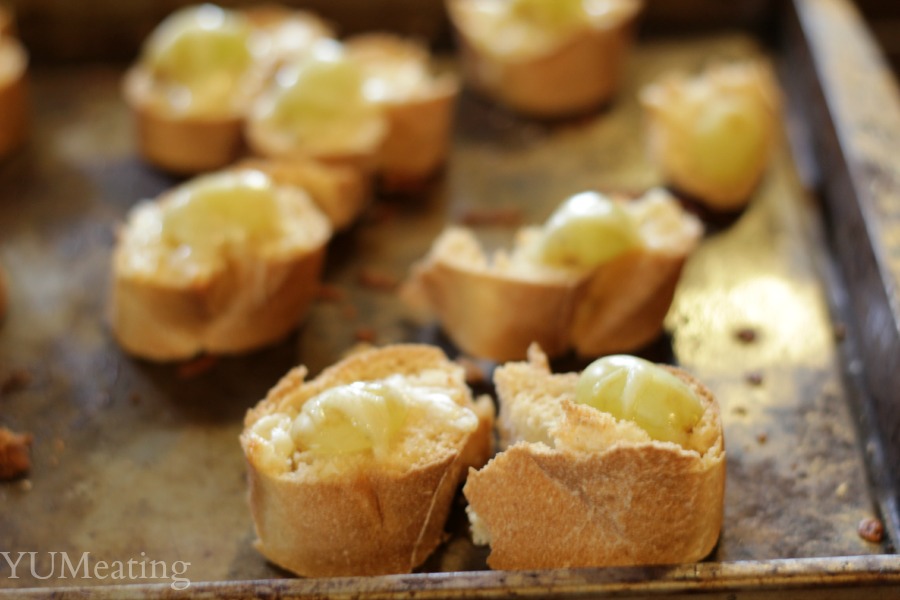 Today's post is a short continuation from the "Blue Cheese Toast." Because I do have two members of the picky eaters club I did have to do a batch without blue cheese just in case the blue cheese was not welcomed. Although they did eat some of it, they did not prefer it.  I had one whole pan with no blue cheese and one pan was half and half. After a few bites,  each of them nibbled the blue cheese it was apparent I would be the only one snacking on the blue cheese treats. These were made on wheat-free, gluten-free bread.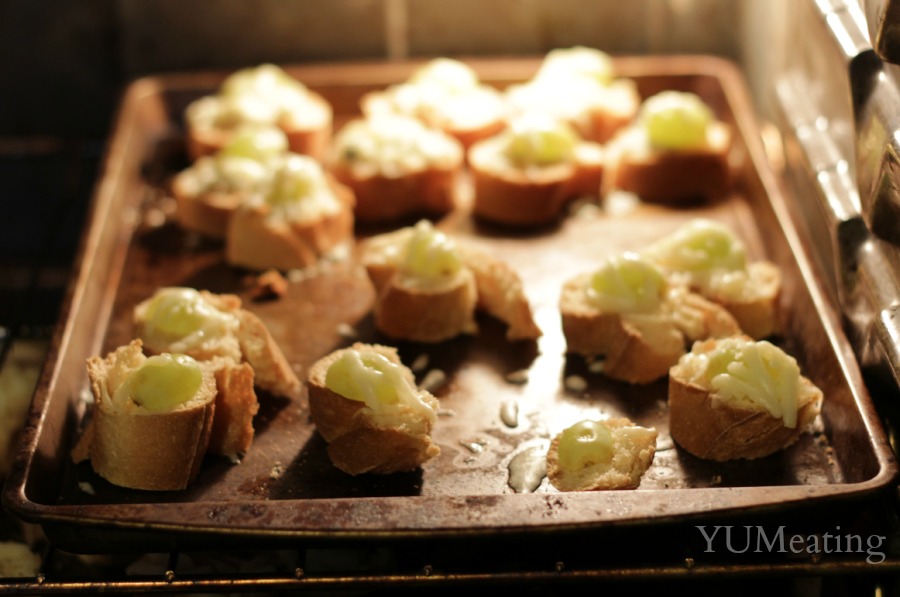 Fine by me. 😉 More for me I say! I'm not someone who can just sit and eat slices of blue cheese but I do enjoy some crumbles on a salad with real bacon bits, or when I can tolerate some mashed potatoes I like some blue cheese in them once in a while. Sometimes I like them on my buffalo chicken or dip  my chicken wings in blue cheese dressing. Here's my recipe for "Buffalo Chicken with Blue Cheese Mashed Potatoes." It's one of the very first recipes I posted here on YUM.
If you'd like the recipe for these mozzarella toast appetizers check out the "Blue Cheese Toast" recipe and just eliminate the blue cheese. Pretty simple!
Hope you enjoy them. If you make them, please come back and share with me.