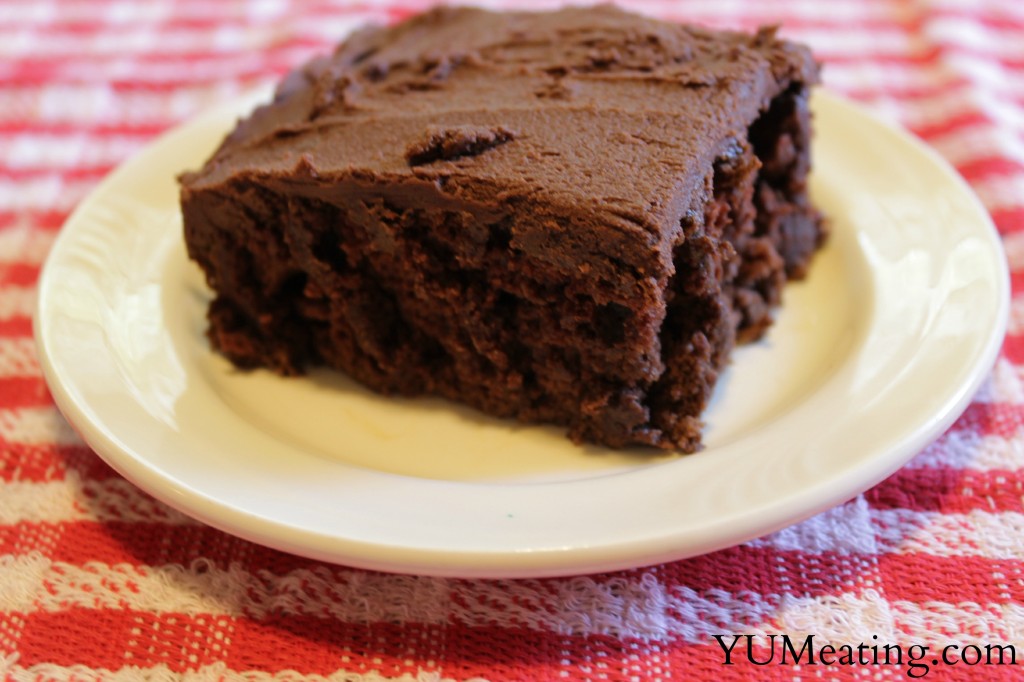 Everything I know about cooking I learned from watching my mom. My obsession with watching my mom cook started at a very early age. Many of her recipes were passed down from her mother and grandmother. It is a real treat for me to be able to share some of these wonderful treats with my husband and kiddo.
This is a picture of  my great-grandmothers salad dressing chocolate cake. I know what you are thinking – salad dressing? Yuck!
But no! Wrong!
You use salad dressing instead of egg and back in my great-grandmother's days they actually used to make their own salad dressing.
( When I say salad dressing what I mean is Mayonnaise. ) I'm not sure why she calls it salad dressing cake because salad dressing is 'Miracle Whip' while mayo is 'Hellman's.' That was something else I learned when moving between North and South. In the North, when you ask for mayo – you get Miracle Whip. I guess it's all mayo up here.  It least at some of the places I have eaten at. I have learned I specifically have to asked for mayo and not salad dressing and say "I want Miracle Whip."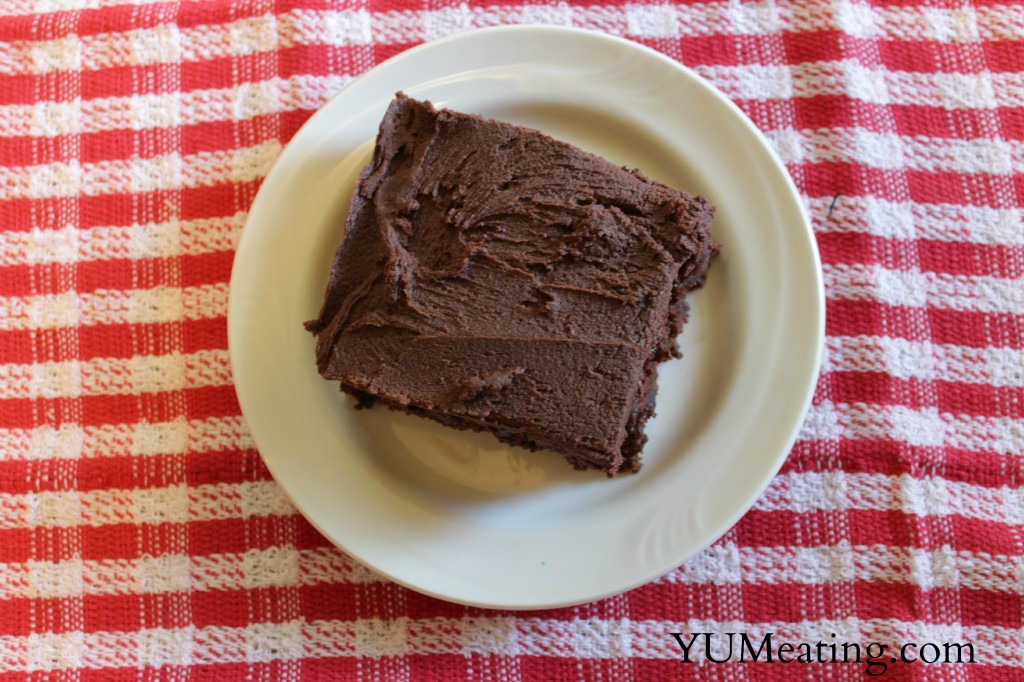 I have yet to try that. Make Mayonnaise I mean.  I know how to make it. I just never have. I've watched Julia Child make Mayonnaise many times.
The chocolate cake is make from scratch. The chocolate  frosting is fudge frosting, also made from scratch. This was something my mother adapted either from my grandma or great-grandma.
This is a very heavy, dense chocolate cake. It requires a full glass of milk.
Right now I am only sharing photos. 🙁 Booooo, Boooo. I know.
Good things come to those who wait.
I want you to drool a while as you sit at stare at my homemade chocolate cake.
It's ok, I'll let you as we start off chocolate week here at YUM eating.