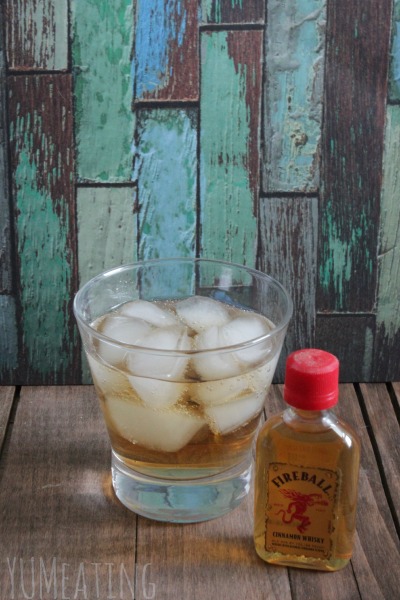 Wow. April. How did that happen? I swear just yesterday it was just Christmas. I can't believe how fast time has been flying lately. I have been so busy this year with multiple projects I haven't had much of a chance to slow down and enjoy life; at least not since Valentines Day. Today I  thought maybe we could all slow down for a minute and enjoy Thirsty Thursday. 
If you missed it, last week we featured a wonderful fresh ginger and citrus smoothie. It might just be my new favorite thing! This Ginger Balls recipe is a small twist on the Irish Ginger Ale. We've replaced the Jameson Irish Whisky with Fireball. Have you ever had Fireball? It reminds me a lot of those cinnamon toothpicks I had as a kid (I'm almost 40, so you get to do the math.)
I think the first time those fire hot sticks touched my lips I was in Jr. High. We would pass them around, hoping a teacher would not catch us, and sneak away like a ninja in the night. Sometimes your mouth would water. Sometimes your eyes would water. You'd try to wipe away the drips from your eyes only to make it worse because you handled the cinnamon toothpicks and the residue was still on your hands. By this time the teacher is catching on and you're in trouble because there is a "no eating" allowed in the classrooms policy.
Busted. I can't tell you how many times we've been guilty of sharing those red and white packs of cinnamon toothpicks. But, now we are adults and don't have to hide our cinnamon addiction. 😉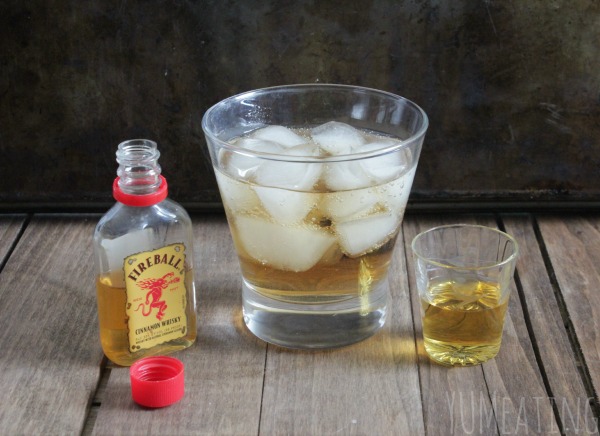 You could drink this neat (no ice) but I prefer to drink it on the rocks so there is a little bit of a cool-down factor.
I've found that this drink is readily available at most restaurant, pubs and bars since they all seem to carry Fireball and ginger ale.
My mother gave me these little Fireball Cinnamon Whisky bottles for Christmas. We have a local grocer that has those small goldfish bowls sitting on the register. I like these small little shot bottles because it allows me to test different liquors without feeling like I am wasting my money on a larger bottle.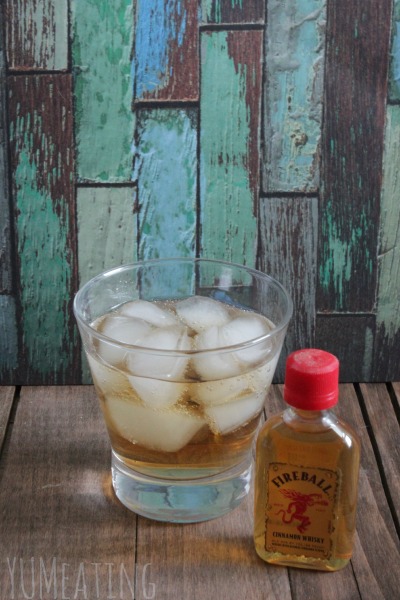 Ginger Balls
Ingredients
1

shot Fireball whisky

1

cup

of ginger ale
Instructions
In a tumbler add the ice and ginger ale.

Pour in the shot of Fireball.

Stir and enjoy.
Are you a Fireball fan? What's your favorite mix?