Get You a Dash & Let it Sing You a Tune
Get You a Dash & Let it Sing You a Tune
Product Review: Weight Watchers Egg Cooker by Dash
Look! This Dash egg cooker plays a little tune when the eggs are done! How stinking cute is that? (Also, did you miss meeeeeeee?? Cause, I am baccckkkk.)
If you're anything like me, you're always looking for ways to stay organized and save time. I'm always on the lookout for gadgets that can help me do just that. I was excited to try out the Dash Rapid Egg Cooker. This nifty little appliance can cook up to 6 eggs at a time, and it has a variety of settings so you can make them just the way you like them.
This particular model I received from Weight Watchers shortly after I met my goal weight and it is no longer available on their website. However, many models are available for $20 or less at your favorite retailer! It's the perfect size for travel – especially camping. 
Why An Egg Cooker?
I know, I know. Why bother wasting space in the cabinet or on the counter for yet another gadget – especially when you can just boil a pot of water? 
How many times has your pot boiled over?

How many times have you cooked your eggs too long?

 Not long enough?

Don't you hate it when your shell sticks? 
I thought the same thing. But what sold me was that I could put the eggs in and walk away. I didn't have to worry about a pot of water boiling over and making a mess or whether my eggs would be over or undercooked. 
This little gizmo also comes with an omelet tray and a poached egg tray. 
I love making poached eggs, but I have always hated how half my egg whites end up detached from the rest of my egg and floating around in the water, waiting for me to try and scoop it all up. With this poached egg tray, that is no longer a problem. 
It's easy to wash. Small to store. And it's perfect for camping in a small pop-up or camper.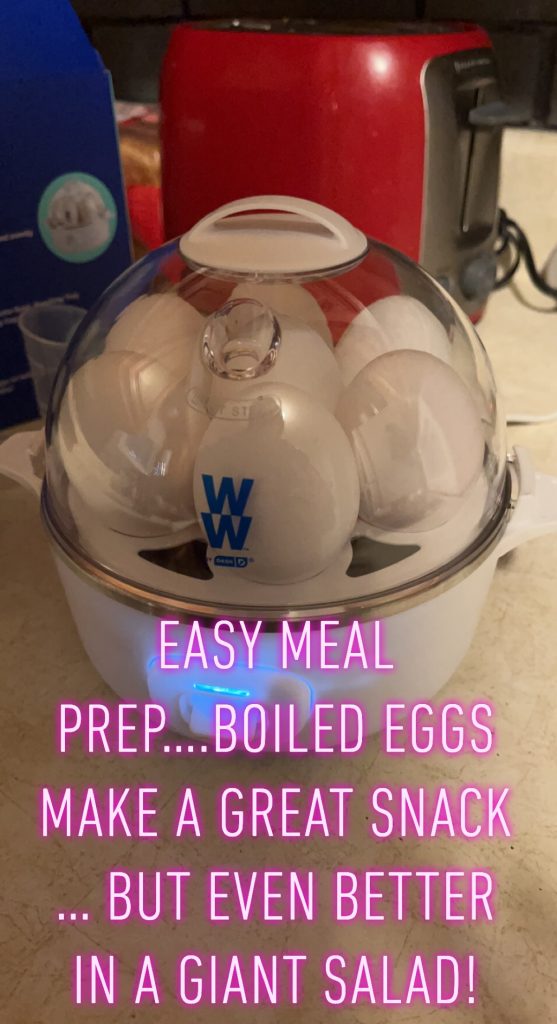 Benefits of Using a Dash Egg Cooker
If you're looking for a way to make your mornings a little more bearable, investing in a Dash Rapid Egg Cooker is a great way to do so. Not only will it help you make breakfast with ease, but it'll also help you stay organized. Here are some benefits of using a Dash Rapid Egg Cooker: 
You can cook multiple eggs at once, which is excellent if you have a family or if you like to meal prep.
It's very easy to use. Just add water, set the timer, and let it do its thing.
It's compact and doesn't take up a lot of counter space.
It's affordable and comes in various colors to match your kitchen decor.
It cooks your eggs perfectly every time. Whether you like your eggs sunny side up, over easy, or scrambled, the Dash Rapid Egg Cooker takes the guesswork out of cooking them.
Cleanup is a breeze – just wash and go.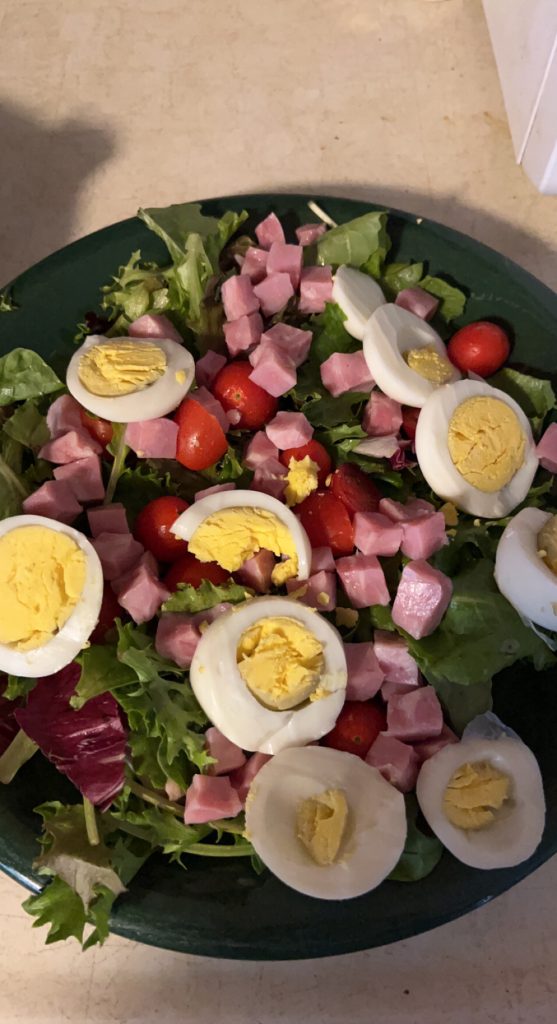 In conclusion, the Dash Rapid Egg Cooker is perfect for those who want to cook eggs quickly and easily. It is simple to use and clean, and it cooks eggs perfectly every time. Whether you are looking for a quick breakfast, a healthy snack, or even a quick salad, the Dash Rapid Egg Cooker is the perfect solution.
About the Links on Nevermore Lane
You know the drill – this blog contains affiliate links through Magic Links… so if you click and make a purchase, I might make a few cents from your sale. All opinions are my own; I was not given this Dash free to use. I decided to write this post all by myself. 😉