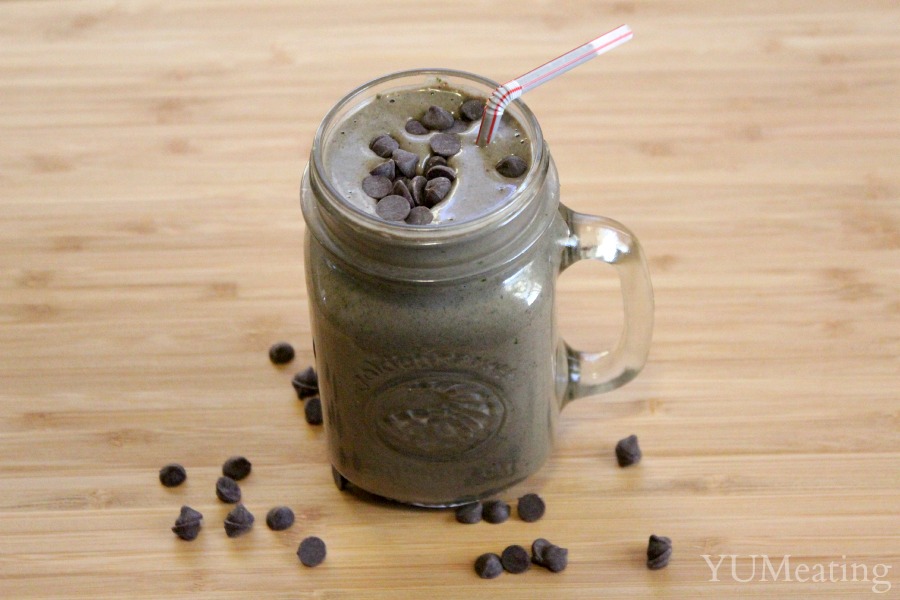 While working my way through the green smoothie challenge I played around quite a bit with some recipes. But one of the recipes I just couldn't get myself to drink on a consistent basis was anything that had to do with peanut butter. I know you are asking, "whats wrong with peanut butter?" Well, nothing really if you can find an all natural kind that is not all loaded down with sugar. As someone who watches carbs, even the good ones, too much of even a good thing can send my body into craving overload.
I didn't want to do that because part of the smoothie challenge (at least for me) was to shed some weight in the process. I also wanted a green smoothie that wasn't quite so green.
I noticed others were using chocolate almond milk, fat-free chocolate milk or other chocolate milk. I wanted to stay with a water base so I knew I was going to have to get creative and I was bound and determined not to resort to chocolate pudding mix.
What followed were a few hits and misses. But this particular recipe turned out so amazing it is this months Recipe ReDux for the theme 'Hot Beverages.'
'Hot' doesn't necessarily mean warm drink but instead, popular.
Green smoothies are extremely popular right now, but we don't all want it to look green or taste green.
Personally for me this was a nice dessert. I'm also thinking about freezing some and then blending it for an ice cream treat.
I did end up doing a water and unsweetened almond milk combination and even though it made for a thinner shake it just did not give me the creamy taste I was seeking. I liked it much better with 1 cup of unsweetened almond milk and replacing all natural peanut butter with a powdered peanut butter like PB2 reduced the calories while still giving it taste and protein. Perhaps for the 1 cup unsweetened almond milk with 1 cup water one should add 2 TBSP PB2. Also, I used Hershey Special Dark Cocoa which gives it a more dark chocolate flavor.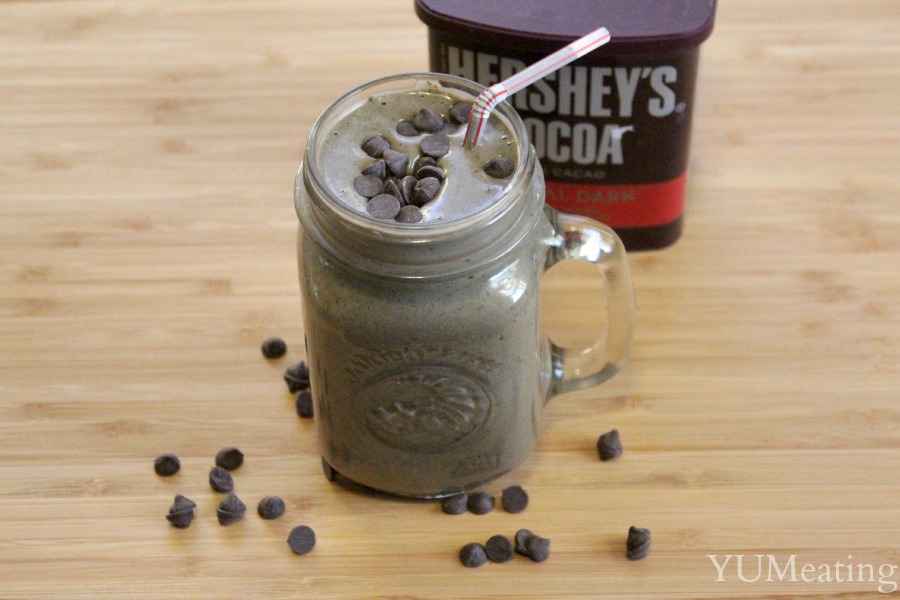 Caramel Cocoa Green Smoothie
Ingredients
1

cup

unsweetened almond milk

1

TBSP

cocoa powder

1

TBSP

PB2

1

scoop vanilla protein powder

1

cup

raw spinach

1-2

TBSP

sugar-free caramel flavored syrup

sprinkle of carob chips

optional
Instructions
Add the spinach and almond milk to the blender.

Mix until spinach is all chopped and liquid is smooth.

Add the remaining ingredients.

Blend until smooth.

If your smoothie is too thick add 1 cup of water.

If you would like your shake to be a yummy milkshake and a handful of ice cubes.
The best part about smoothies is that they are so versatile. I can't tell you how many times I was at the bottom of the food bin only to find that my normal ingredients were gone and I was in desperate need of some shopping. I threw some things together and ended up with an amazing shake. Don't be afraid to experiment with your ingredients and your blender!
If you've got some time to spare I highly encourage YUM fans to go check out some of the other "hot beverages" from this months Recipe ReDux.